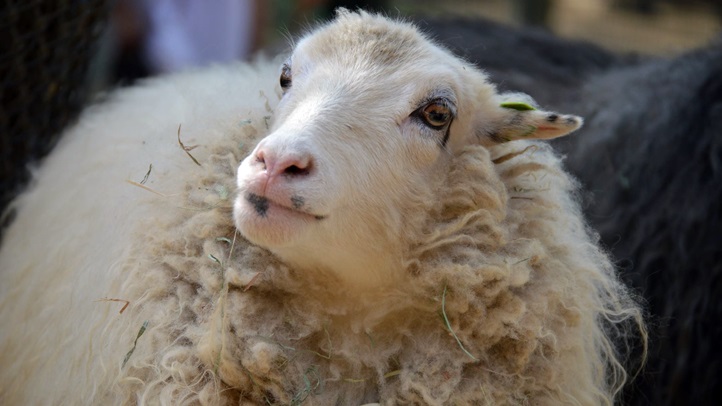 In our inboxes, on our feeds, in the mail, and everywhere else, we're seeing the sartorial, fashion-forward signs: It's time to start thinking seriously about our spring wardrobes.
That may mean boxing up the sweaters and scarves for another half year or going out and purchasing a sundress or a few t-shirts, all to greet the toastier days to come.
When your name begins with "Shetland" and ends in "sheep," though, it isn't about sundresses, t-shirts, or browsing the catalogs for summer styles: You'll want to bid your incredibly warm wool goodbye.
The Scene
What to do, where to go and what to see
The handsome and oh-so-noble Shetland sheep of the Los Angeles Zoo & Botanical Gardens get a little assistance in that regard each spring, when Trevor Hollenback of Hollenback Shearing stops to shear the woolly wonders.
The sheeply coats are removed "... to prevent overheating," so, no, it isn't a fashion decision in the least, but something very important and essential to a sheep's comfort and health.
The public is invited to visit the zoo on Saturday, April 28 to watch this age-old process, all while learning about shearing, sheep, and how the wool is used after it is no longer attached to its former host.
Note: The event was due to take place on April 7, but was postponed "due to possible rain."
There shall be "educational activity stations" that delve into sheep and goat care as well as an area to watch weaving demos, which will be presented by the Southern California Handweavers Guild. And, yes, you bet, some of the fibers they'll be using will hail from the LA Zoo's Shetland sheep flock.
No special ticket is needed; your LA Zoo admission gets you in to the shearly wonderful proceedings.
The window for all of this wool-based learning and bleat-tastic fun? Be there from 11 a.m. to 2 in the afternoon.
Copyright FREEL - NBC Local Media