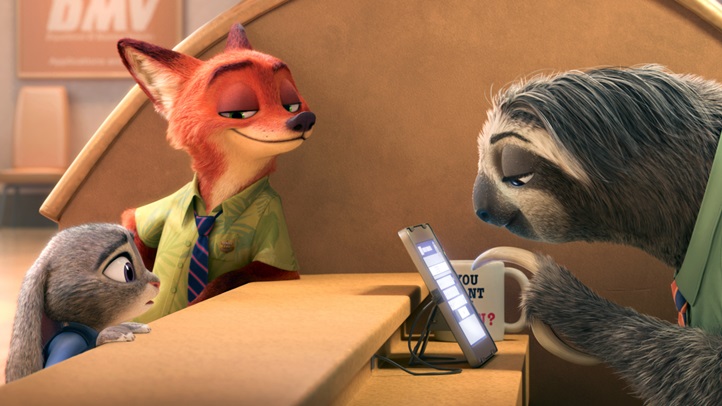 Let's cut straight to the cute chase: It's a sloth's world and we are merely grateful to share it with them.
From their huge-selling calendars to the documentaries that visit sloth rehabilitation farms to their appearances on talk shows, sloths have begun to garner the squeeing devotion once reserved for baby animals of the dog and cat ilk.
Now they're set to star in Disney's "Zootopia" — the buzzed-about trailer features sloths working at the DMV — and El Capitan Theatre in Hollywood wants audiences to get their awww on, and how.
The Scene
What to do, where to go and what to see
How? By welcoming Lola, one of the world's best-known sloths and a resident of the Wildlife Learning Center, to stop by and say hello, from the stage, to the viewers set to see the animated film. Surely you know Lola from her appearance on "Ellen," or perhaps because your child's school group field-trip'd to the Sylmar beastie bastion.
Other critters may join Lola ahead of each El Cap screening during the Wild Animal Encounter, so you just might fall in love with another tail-toting, fur-laden lovey.
El Capitan, which is owned by Disney, also has another treat in store for film goers: You'll be able to "(e)xplore a new behind-the-scenes exhibit showcasing the filmmakers' research used to create the modern mammal metropolis of Zootopia and its wide variety of animal inhabitants."
Sweet. Also sweet? Officer Judy Hopps and Nick Wilde, the film's leads, will make their "stage debut" at the venue.
The movie's Tinseltown run is on from Friday, March 4 through Sunday, April 10. If you find you can't stop thinking about how awesome Lola and her pals are, even after seeing them in person (or, er, in sloth), check out the events at the Wildlife Learning Center, the animals' Valley-nice home turf.
Copyright FREEL - NBC Local Media