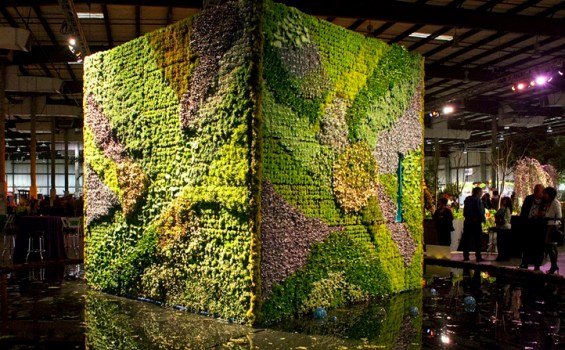 San Francisco Flower & Garden Show
The San Francisco Flower & Garden show isn't just buds in vases. Make for the San Mateo Event Center for the gigantic gathering from March 19 through 23.
LARGE-SCALE LOVELINESS: One of the great things about a flower show is it can be any size it needs to be. The man down at the community center who wants to demonstrate how to clip a stem, and has a simple vase and a couple of daisies to demonstrate? Done. Qualifies. It's a flower-based learning experience with some pretty petals thrown in. But a flower enthusiast can tip to the other side of the scale, too, when it comes to their passion-laced pastime. For single species fans, there are out-sized events like the Santa Barbara International Orchid Show, which unfurls its petals from March 14 through 16. But what of the buddian -- someone who loves their buds, of course -- who wants the full array of flower power? Those expos exist, too, and "the nation's third largest show of its kind" will bloom from March 19 through 23 at the San Mateo Even Center. Yes, we said "bloom," because one has to deploy that word at some point when speaking of anything flower-related, and yes, we said "San Mateo" which means we are indeed talking about the famous San Francisco Flower & Garden Show.
DEMOS TO DISPLAYS: Over 200,000 square feet is turned over to this extravaganza, a space brimming with "garden enthusiasts, horticulturists, and home gardeners" who come to "preview the show gardens, meet the garden creators, see incredible floral displays, and meet the gardening world's experts." Big stuff, but not intimidating, so if you're someone just starting out with his first bed of pansies, you're absolutely a part of the scene. Cost? Forty bucks at the door but thirty ahead of time. Nope, you don't have to install a full outdoor wall of succulents this spring, but you might finally do something with that wee patch of dirt by the backdoor. Stop delaying, especially if you admire flowers wherever else you go.