Lolita Lopez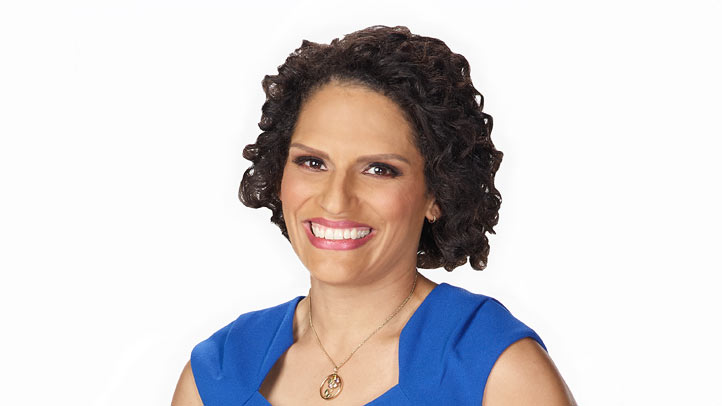 Lolita Lopez is an investigative reporter and anchor at NBC4 and has been part of the team since 2011. She can be seen daily reporting for NBC4 News at 11 a.m., 4 p.m., 5 p.m. and 6 p.m.
Lopez has covered a range of significant national stories from the Christopher Dorner manhunt to the Los Angeles Kings Stanley Cup win in 2012. Earlier in her career, she was stationed at Ground Zero for nearly two weeks while covering the World Trade Center tragedy.
Lopez believes her job is complete when her news stories make a difference, as in the case of a piece she did on a sixth grade class that created a Facebook page to sell their homemade art to raise money for a classmate whose family couldn't afford a proper funeral for his father. Just one day after Lopez's story aired, the site raised more than $3000.
A journalist for more than 20 years, Lopez feels privileged to tell peoples' stories and honored to meet many inspiring people along the way. As a breast cancer survivor, she has shared her own challenges during treatment and recovery with a series of stories on her courageous fight against the disease as a working mother and wife.
Prior to joining NBC4, Lopez had a successful, decade-long career at WPIX-TV in New York, where she served as a general assignment reporter and, later, a sports anchor. Earlier in her career, she was one of only two reporters on Court TV's issue-oriented legal program "Pros and Cons" with Nancy Grace. While working on the show, Lopez covered many controversial cases, including the parole hearing of John Lennon's murderer.
Over the course of her career, Lopez has been recognized with several industry awards, including several Los Angeles area Emmy Awards for her live anchoring and investigative reports. She won two New York area Emmy Awards for 'Best Sports Feature' and 'Best Live Sports Coverage.' She also was praised by New York's largest Spanish language daily newspaper, El Diario La Prensa, as one of the most outstanding women in the community.
While not working, Lopez cherishes spending quality time with family and friends sharing stories with lots of good food and laughter. She also enjoys participating at charitable events that support important causes impacting Southern Californians, such as the local American Cancer Society's Making Strides Against Breast Cancer Walk, the Multiple Sclerosis Society's MS Walk and the Network for a Healthy California, which promotes healthy eating and physical activity within lower income communities.
Born in Santurce, Puerto Rico, Lopez moved to Houston at age four when her father became the women's track coach at Rice University. A lifelong sports fan, Lopez graduated from Harvard University in 1998, where she had been on the University's volleyball and track teams for four years.
She resides in the Pasadena area with her husband and daughter.