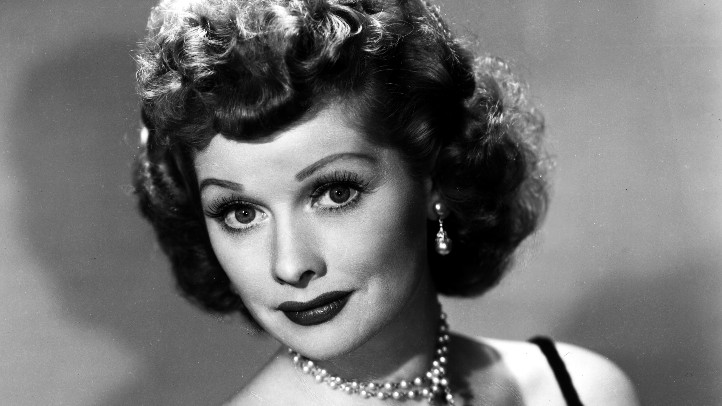 You know the scene with the conveyor belt and the chocolates and Lucy and Ethel quickly stuffing their faces before their supervisor walks in to lay down some scowls. You know the grape-stomping "I Love Lucy" episode, and you may even remember when Lucy runs into William Holden in Hollywood. (Aside: Is William Holden just about the most brow-dampening of the Golden Age stars or what? Hubba hubba.)
But do you remember the comic's appearances on "The Carol Burnett Show"? How about on "Donny & Marie"? Ms. Ball was always a rollicking guest, full of vim and tart anecdotes, and the Paley Center for Media is remembering the icon with a month of interesting clips and shows.
Lucille Ball was born on Aug. 6, 1911, so this year marks the centennial of her birth.
The Paley screenings start on Friday, Aug. 5 and run through Saturday, Sept. 3. You can eye the full slate of offbeat fare here.
And if you're really wild for Lucy -- and we expect you are -- we take personal pride in our Lucille Ball superfandom -- best get to the Hollywood Museum, which has a bunch of interesting and unexpected artifacts from the comic and Desi Arnaz on display.
One more question: Can you walk two blocks down Hollywood Boulevard without seeing Ms. Ball pictured on several mugs and postcards? She's the sparkliest, sassiest star in the hard-to-enter Tinseltown pantheon. Fact.
Copyright FREEL - NBC Local Media