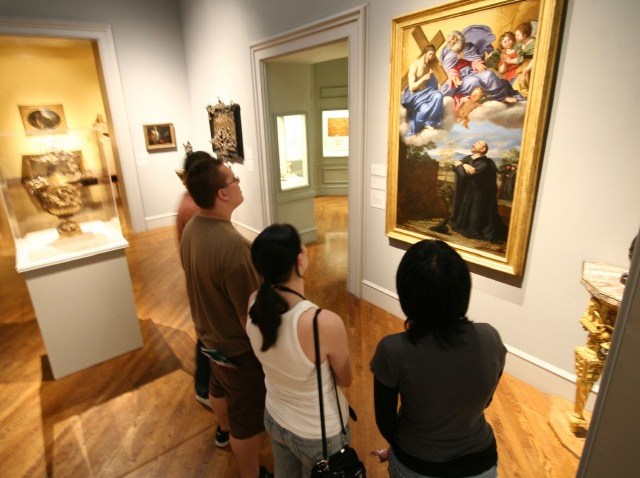 You have that friend. The know-it-all-about-Hockney friend.
Or Van Gogh. Or Van Gogh *and* Hockney. And all we can say is, if you have a friend that is a know-it-all about both those artists, stick with her, because she's a smartie.
And she probably needs a membership to the Los Angeles County Museum of Art. If she doesn't have one already. But if she does not, you can get her one, for the holidays, and she will be full of gratitude and joy and thanks. She will send you thank-you texts and maybe even a paper note of thanks, too.
We're pretty confident about that last part.
Here's what your pal will get: a one-year subscription to Los Angeles magazine. Free general admission to the collections, plus tickets to the upcoming Renoir show, as well as American stories (four tix in all). Plus discounts and invites and alerts and museum-y missives.
For under a hundred bucks, too ($90, to be exact). You are a really nice friend, we know that, and maybe the pal you treat will take you, as her guest, a few times. Probably. You like art, right? Of course you do.
We like art. We're LACMA-d about it, in fact. LAC-mad. You knew where we were going with that.