Photos: Powerful Messages of Peace and Unity at Protests in Southern California
Protesters with powerful messages took to the streets of Los Angeles, Long Beach, Santa Monica, Pasadena, Hollywood and other communities, asking to have their voices heard in a display of unity.
Protest marches over the death of George Floyd, a handcuffed black man who died after he was pinned to the ground under the knee of a white Minneapolis police officer, continue two weeks after the arrest caught on camera outside a grocery store.
Below are some of the photos that offer a glimpse of the peace and unity on display in the crowd.
65 photos
1/65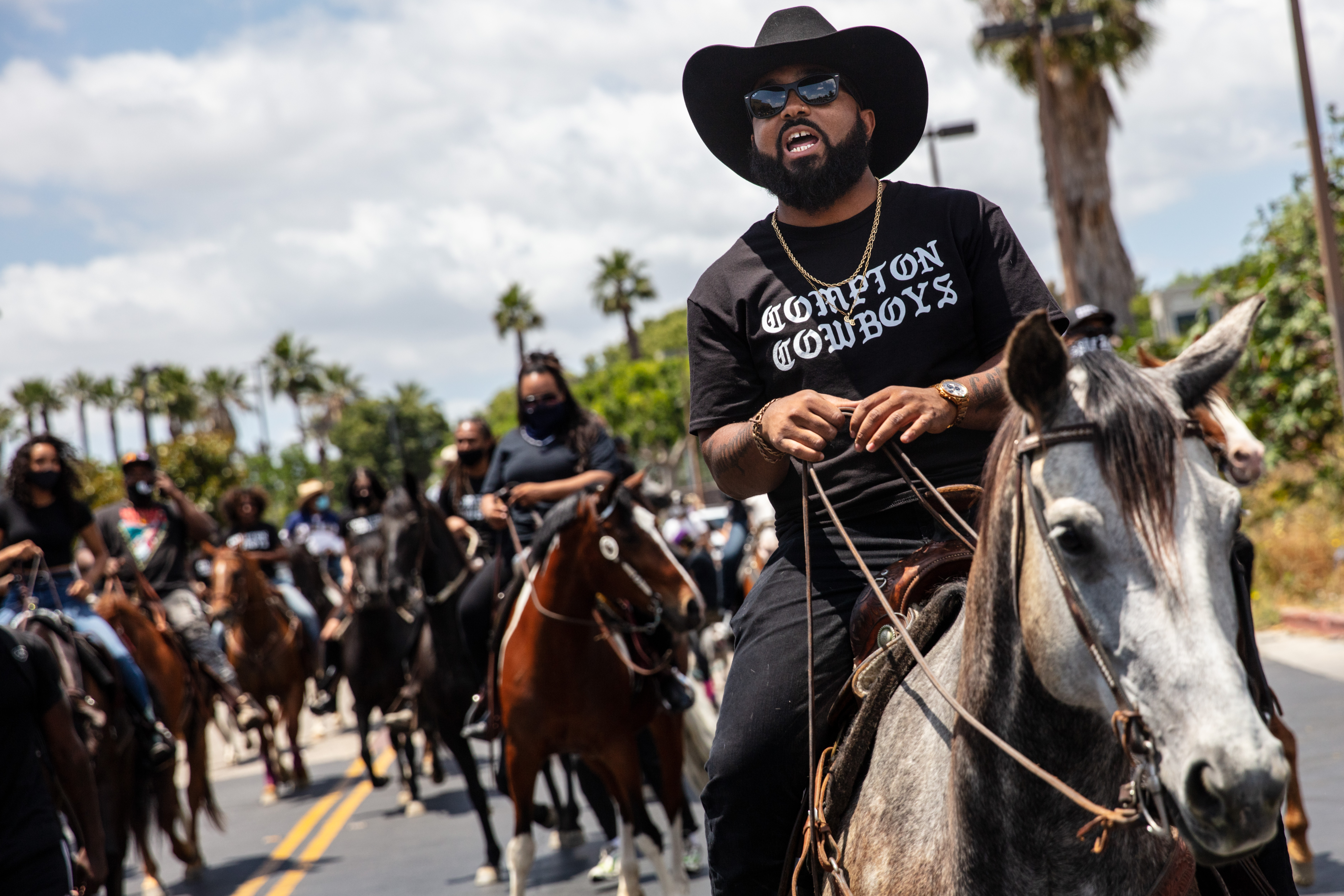 2/65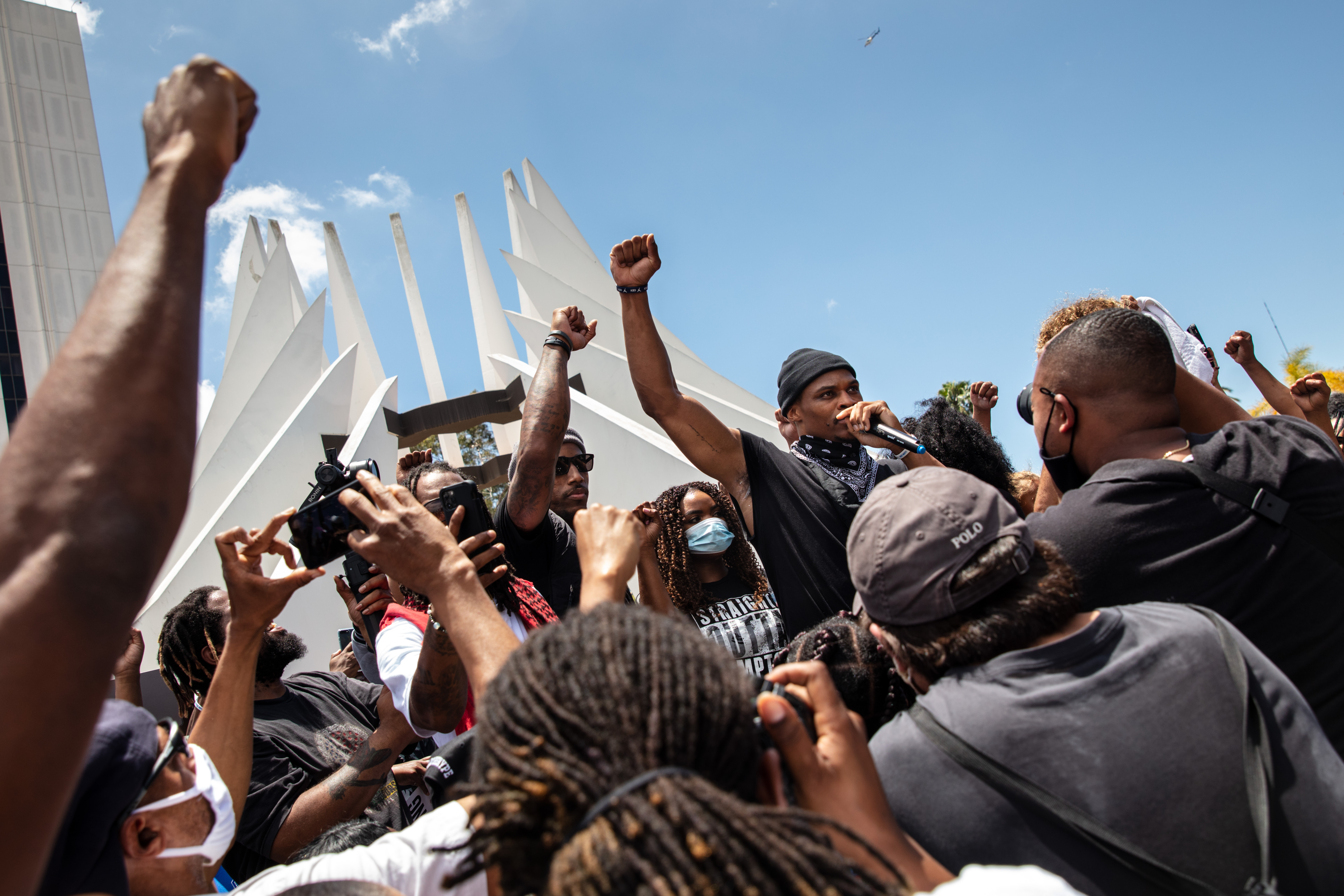 3/65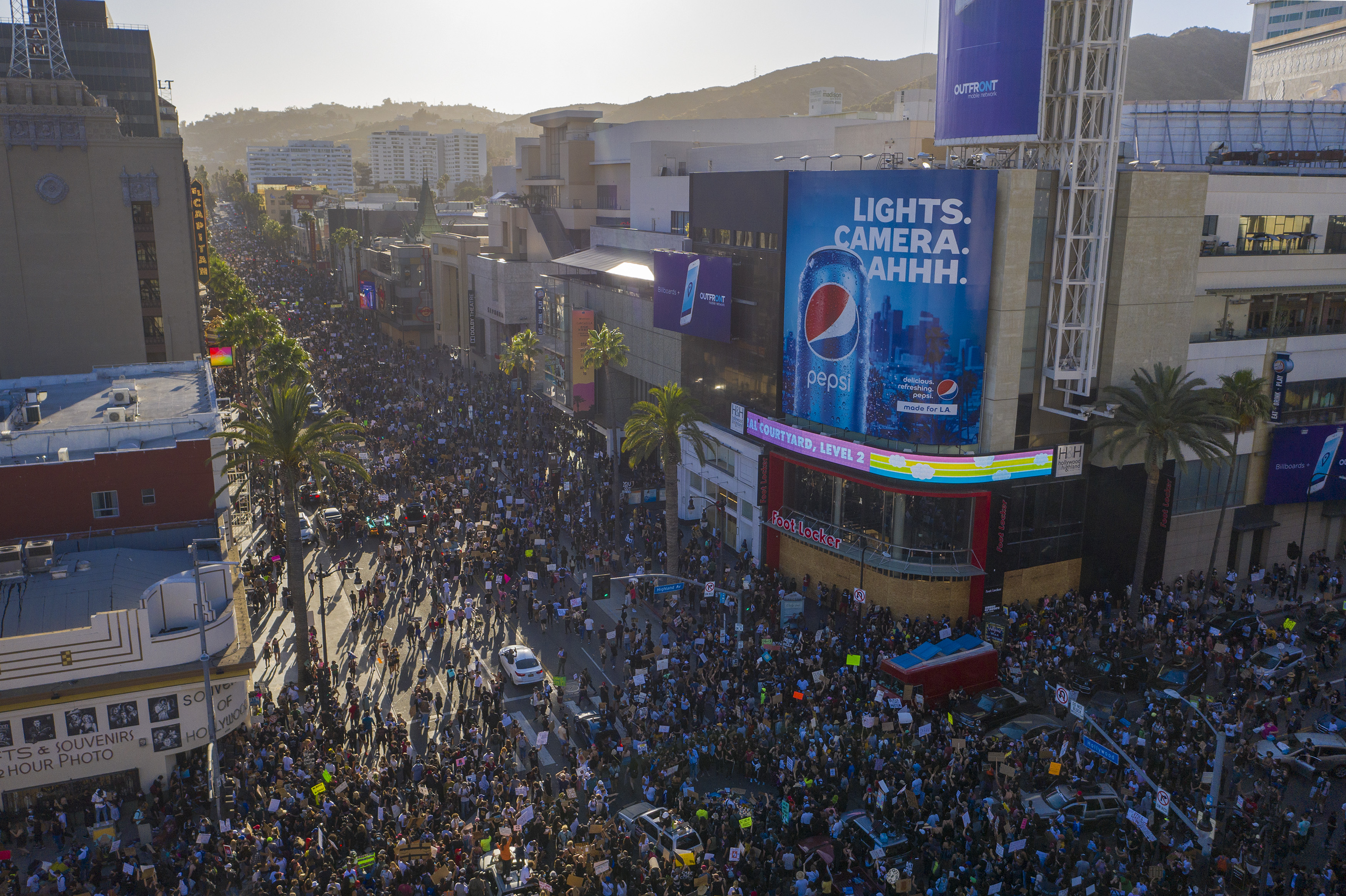 4/65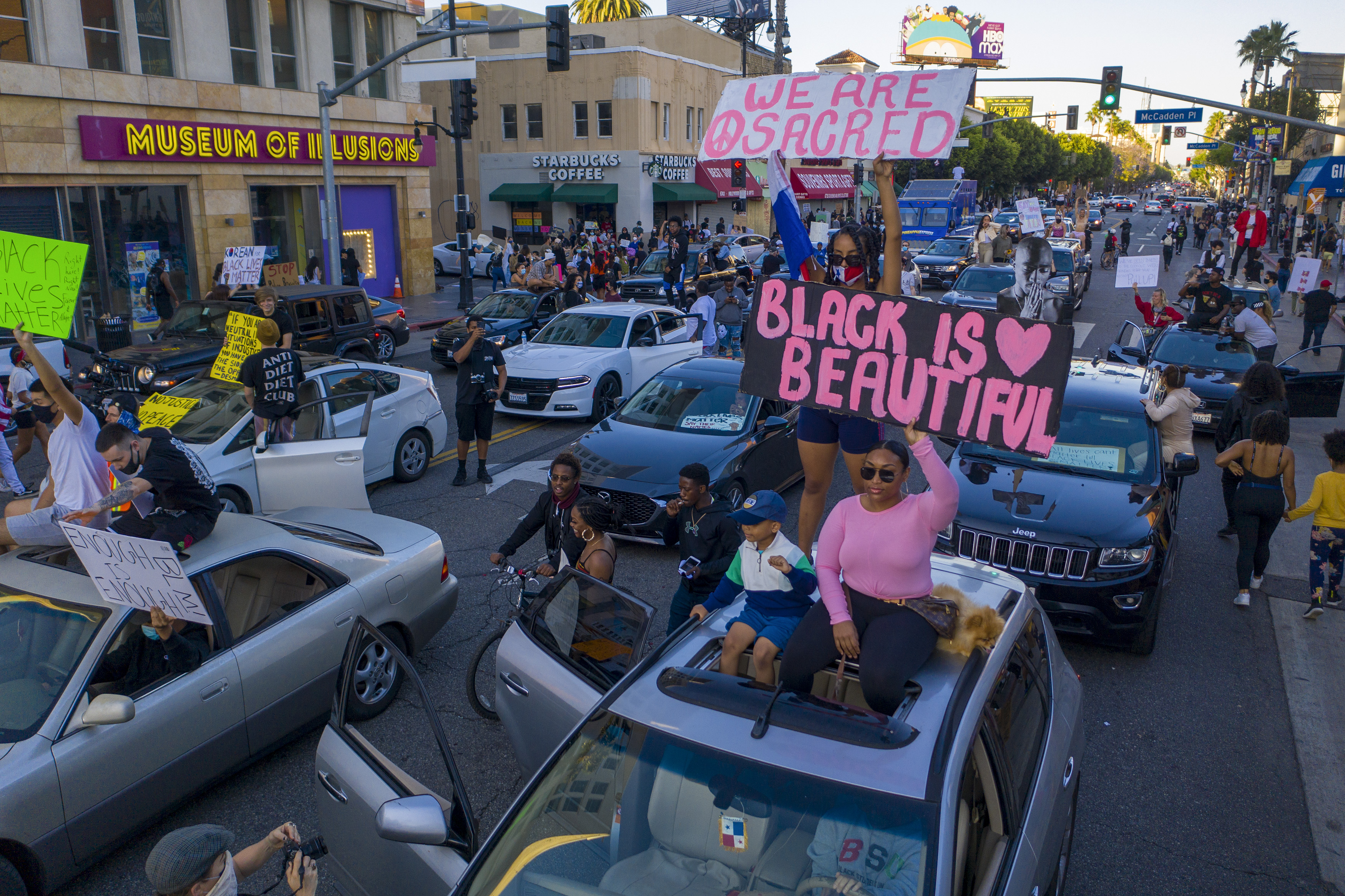 5/65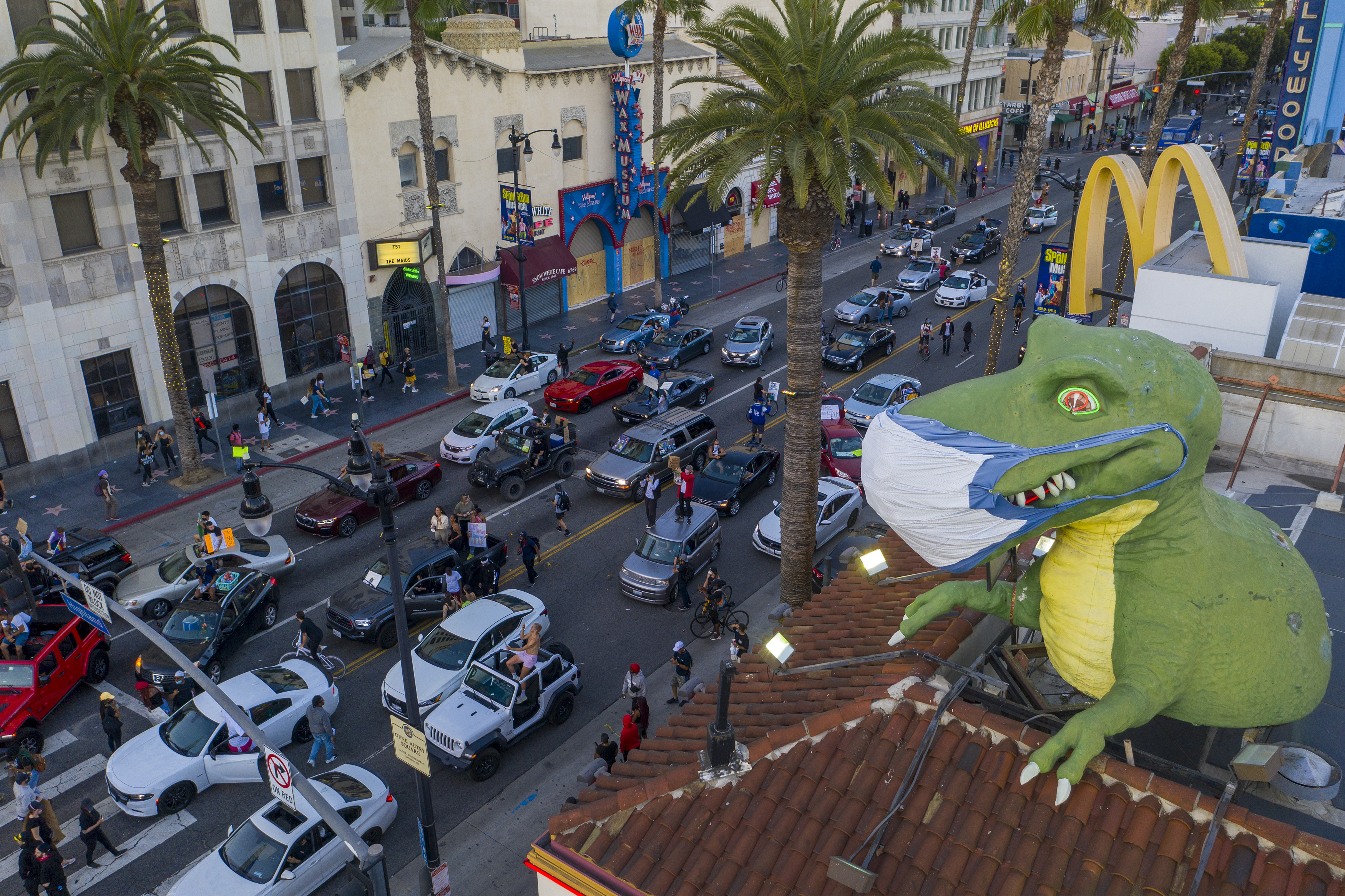 6/65
7/65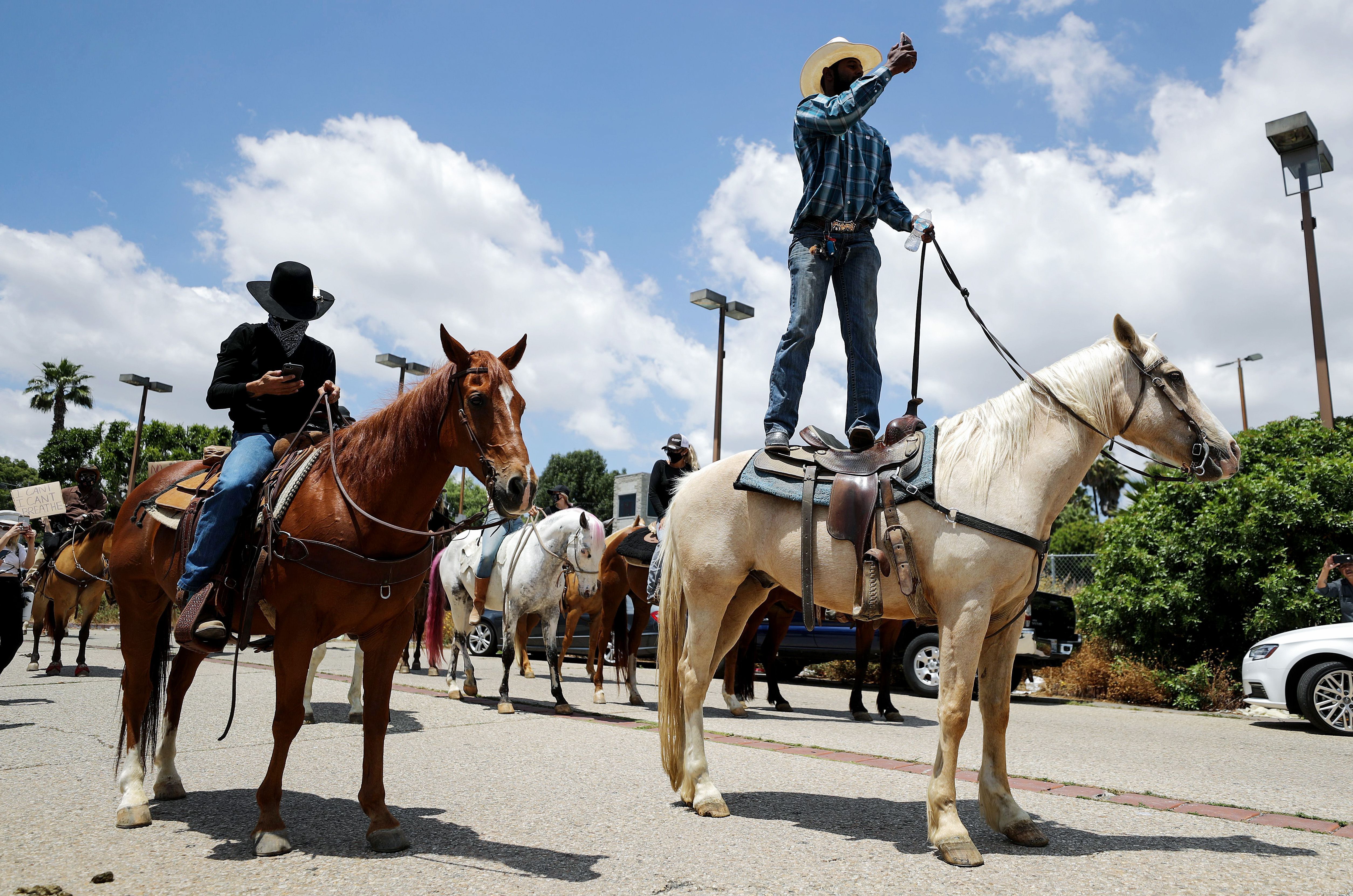 8/65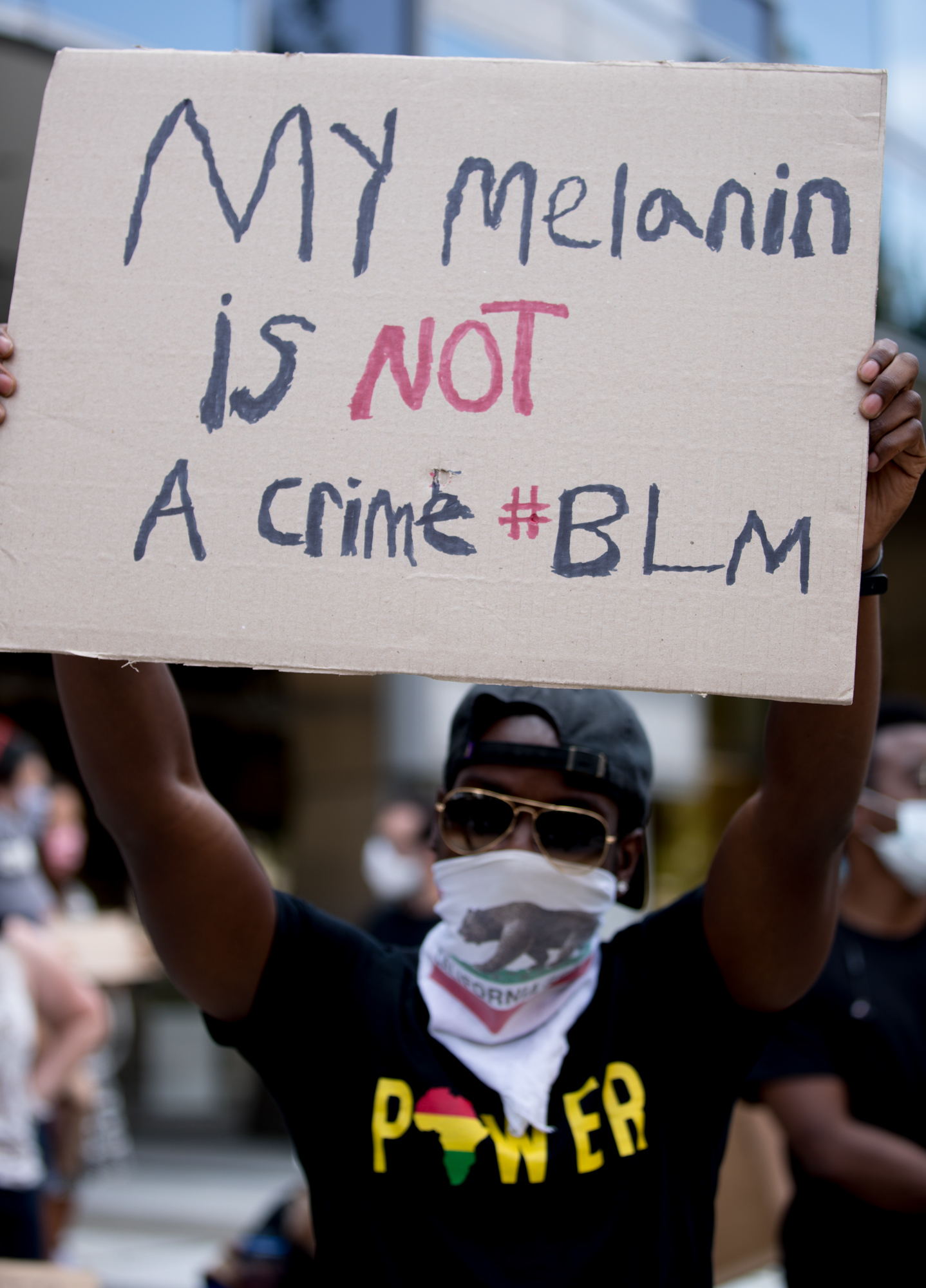 9/65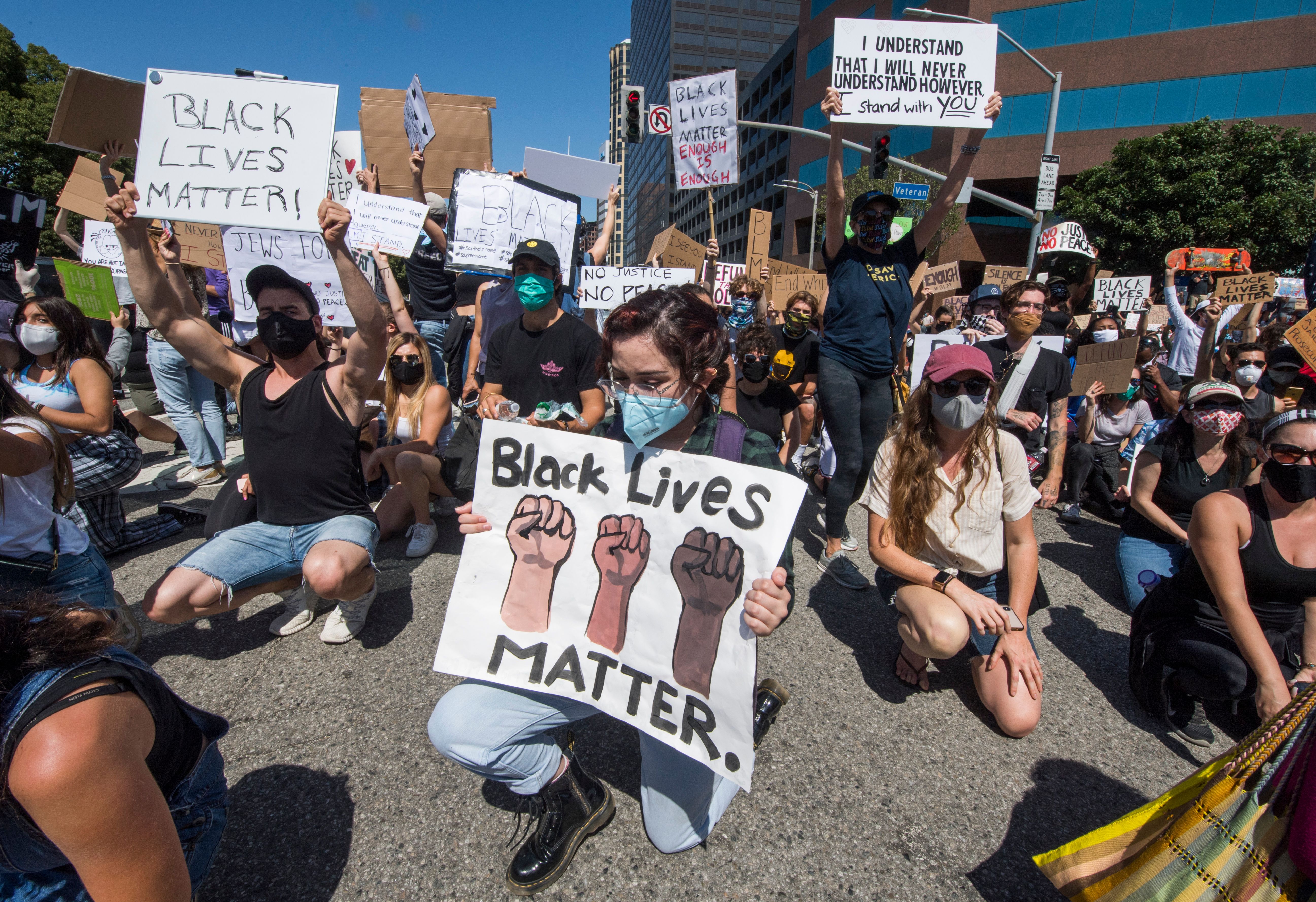 10/65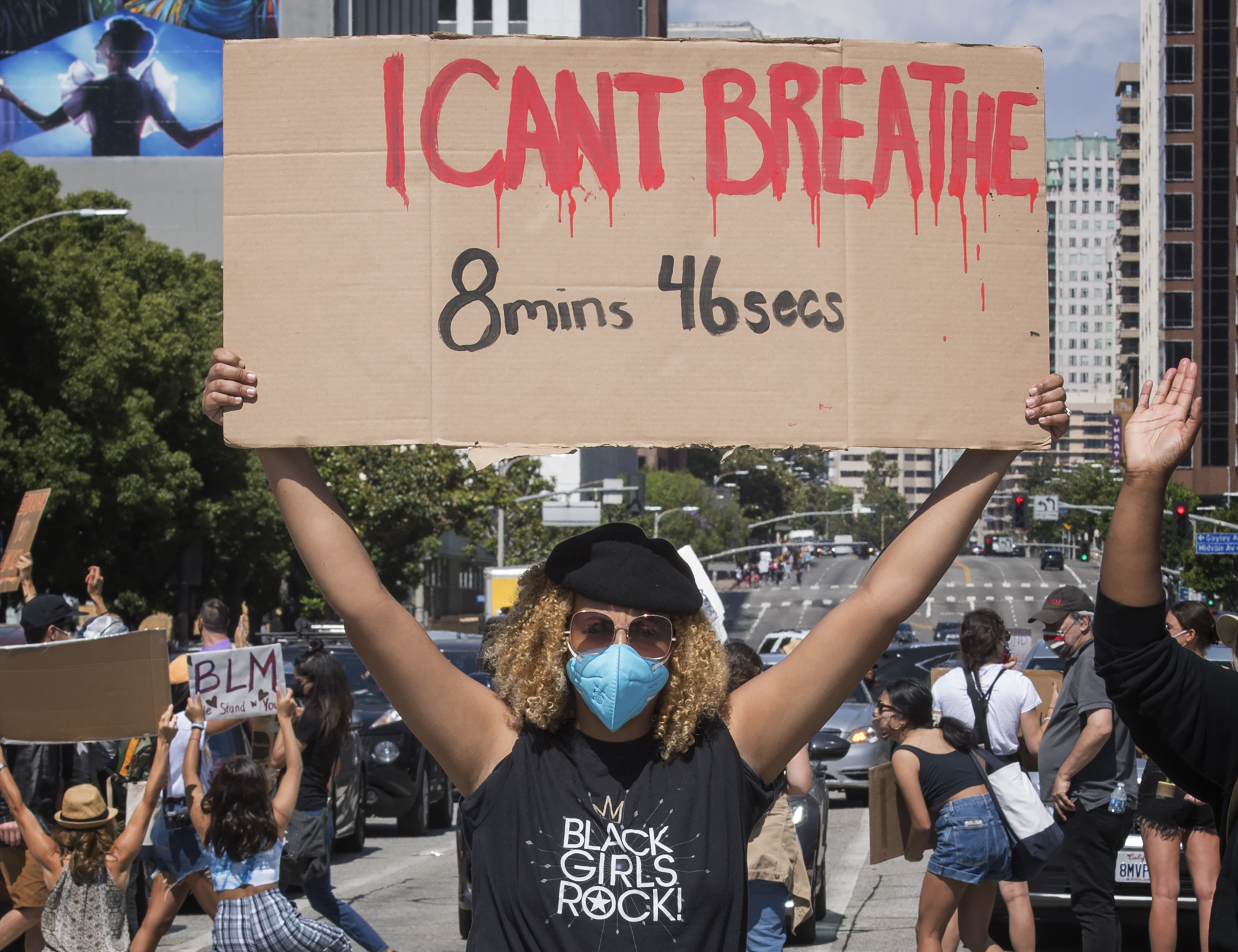 11/65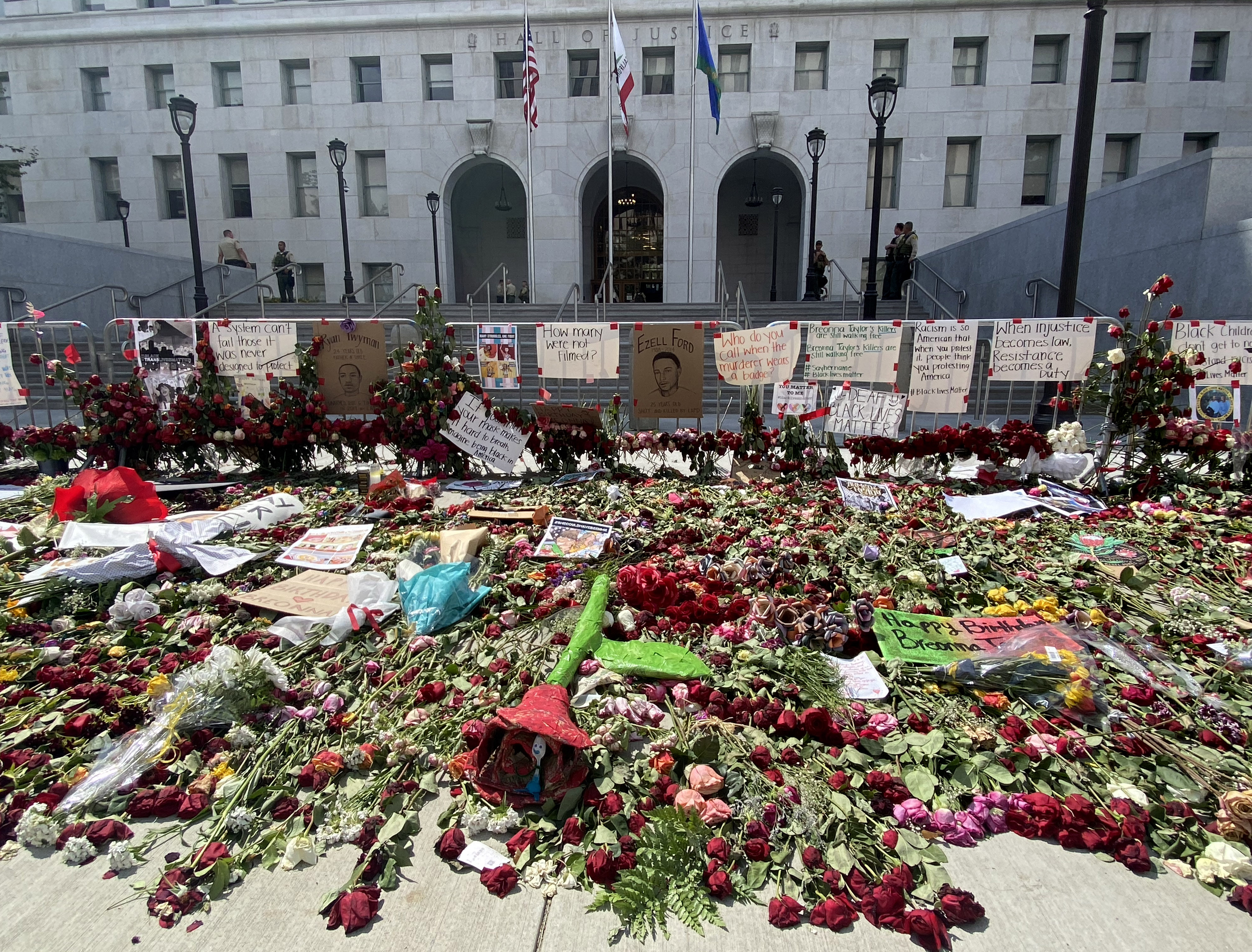 12/65
13/65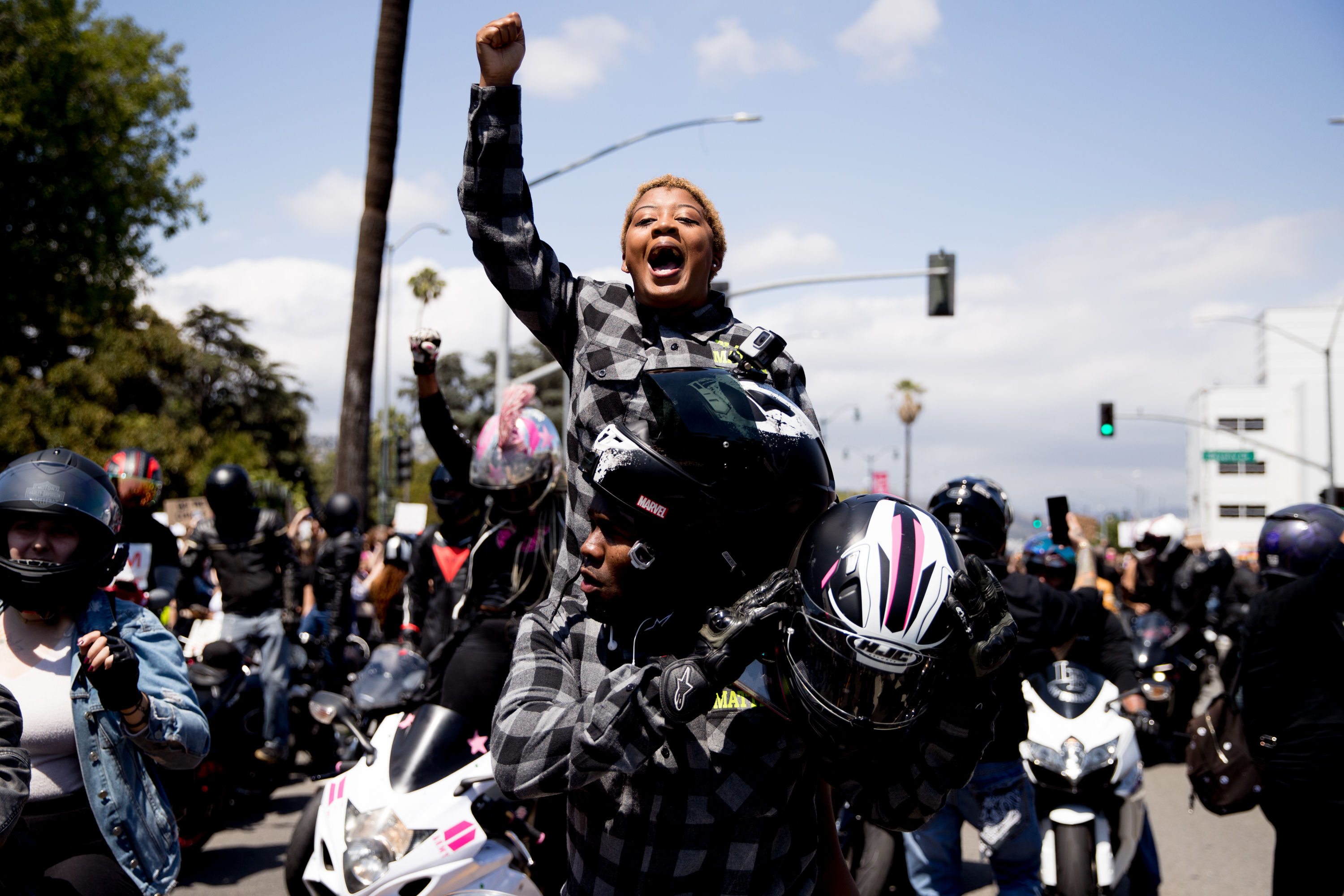 14/65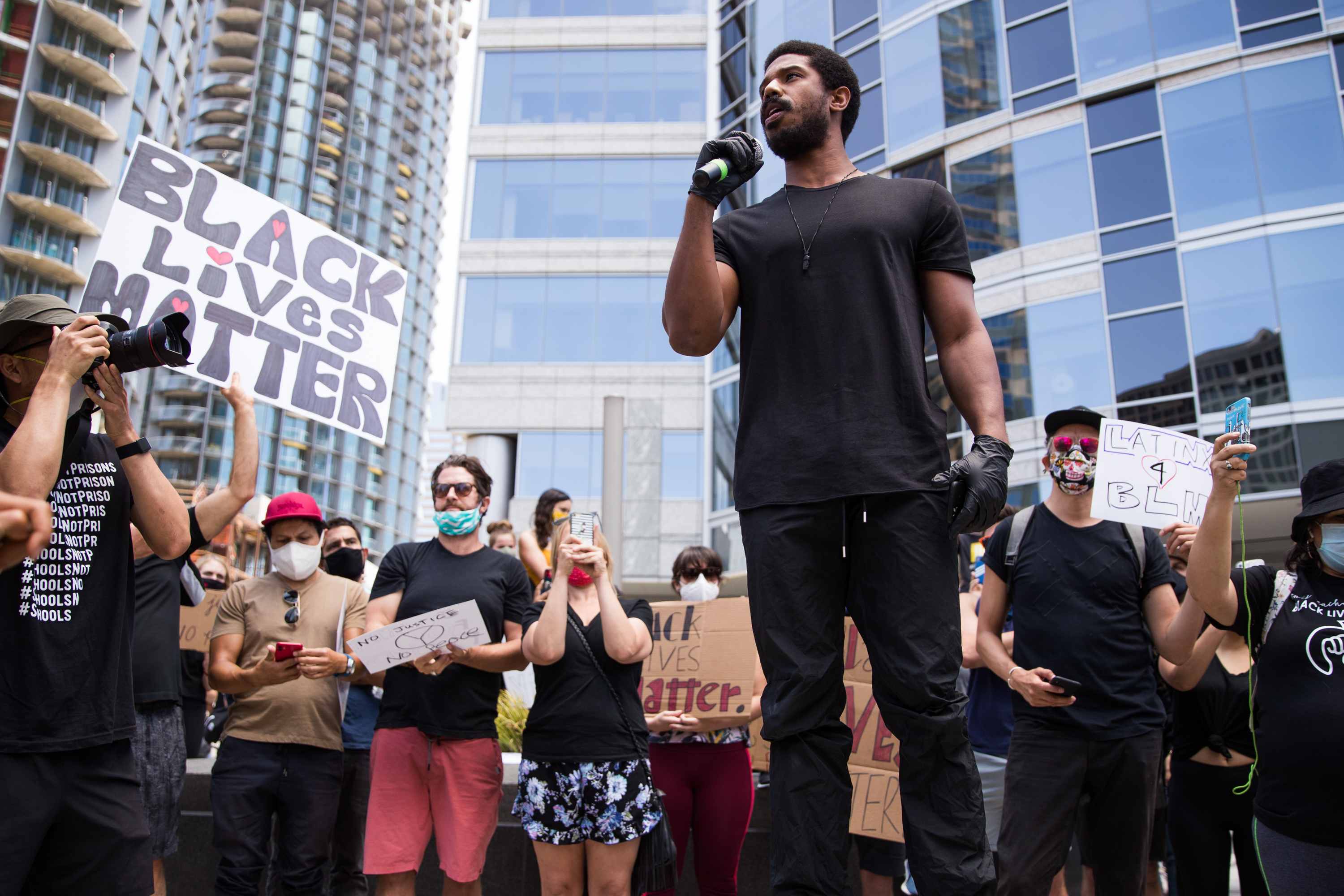 15/65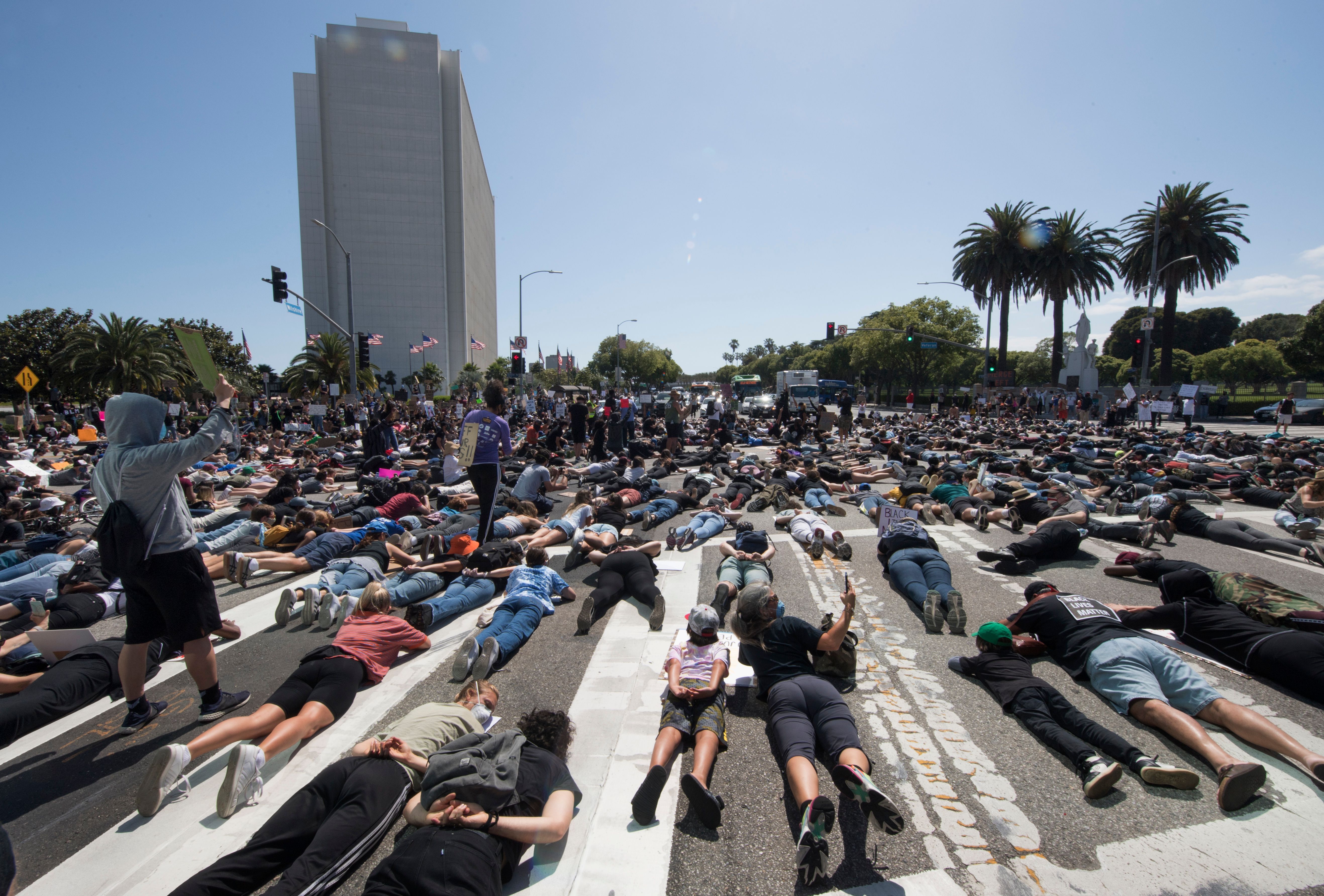 16/65
17/65
18/65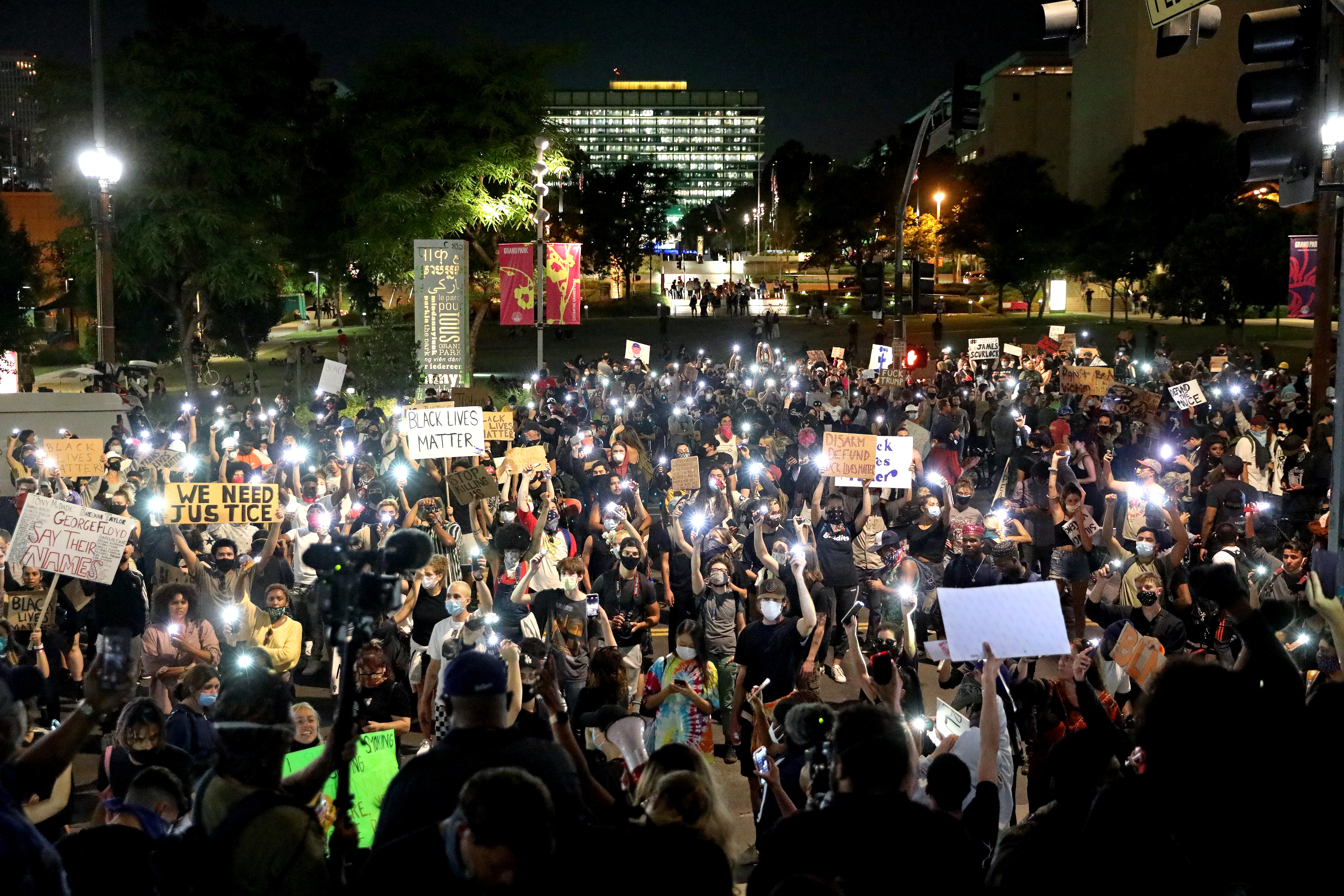 19/65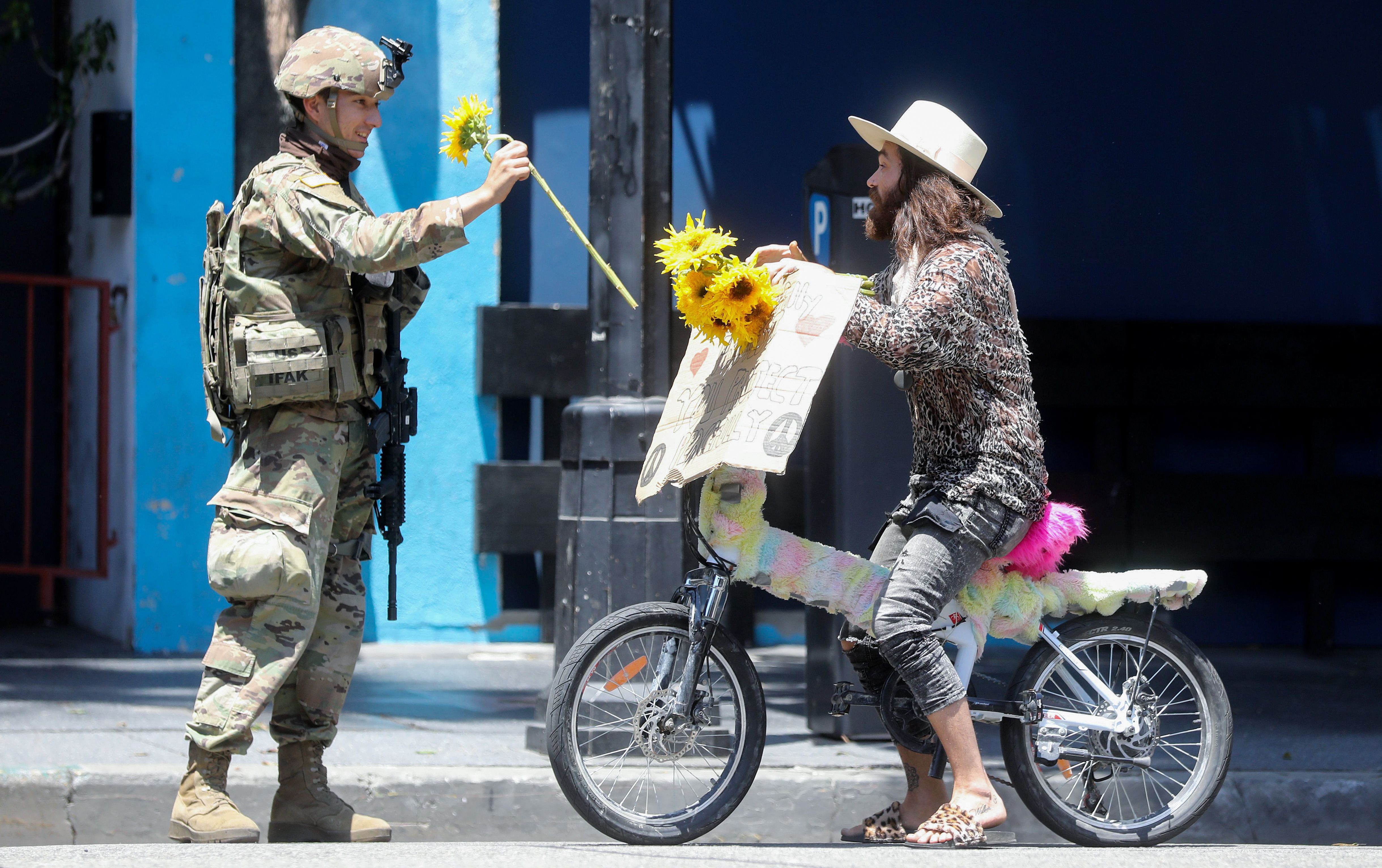 20/65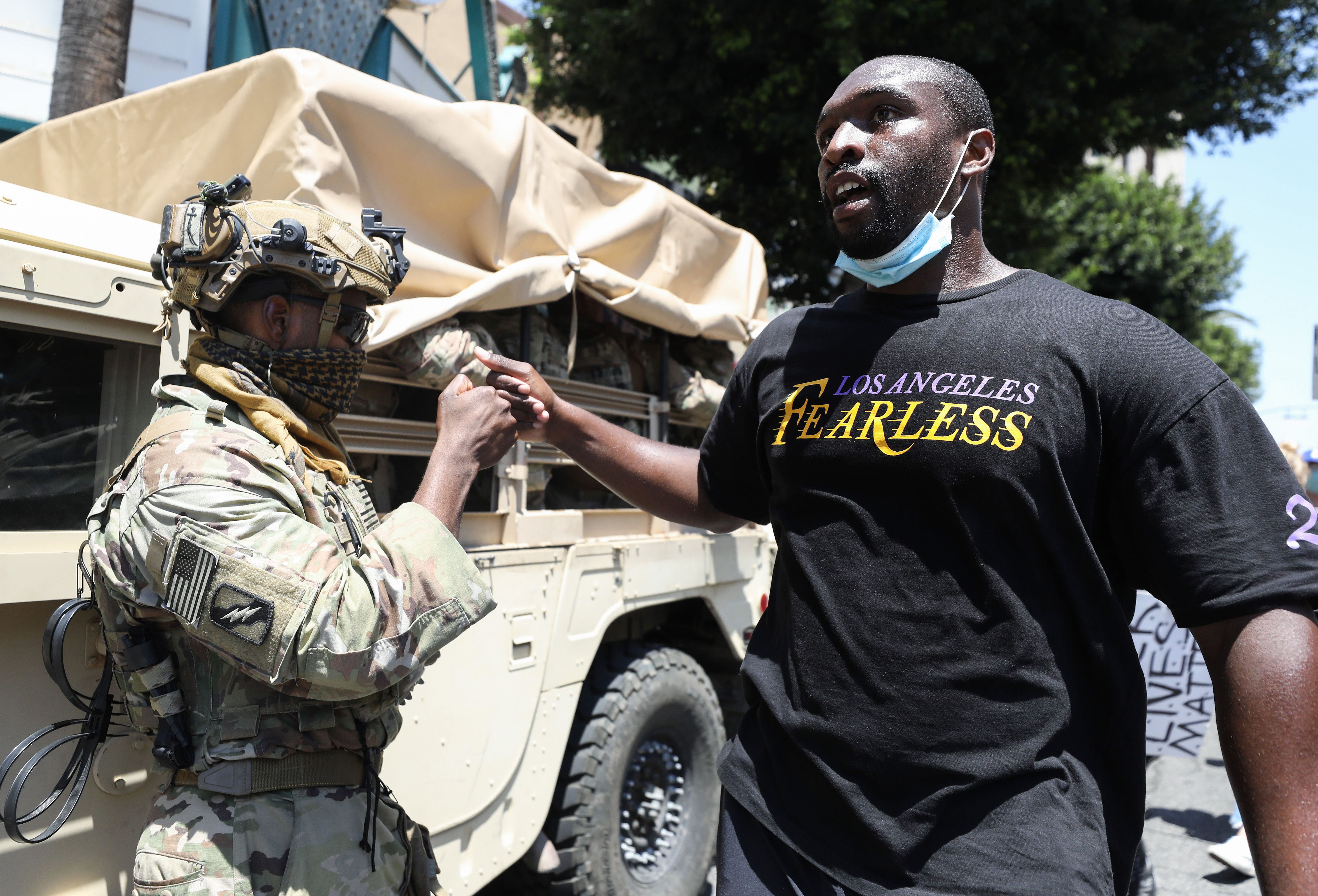 21/65
22/65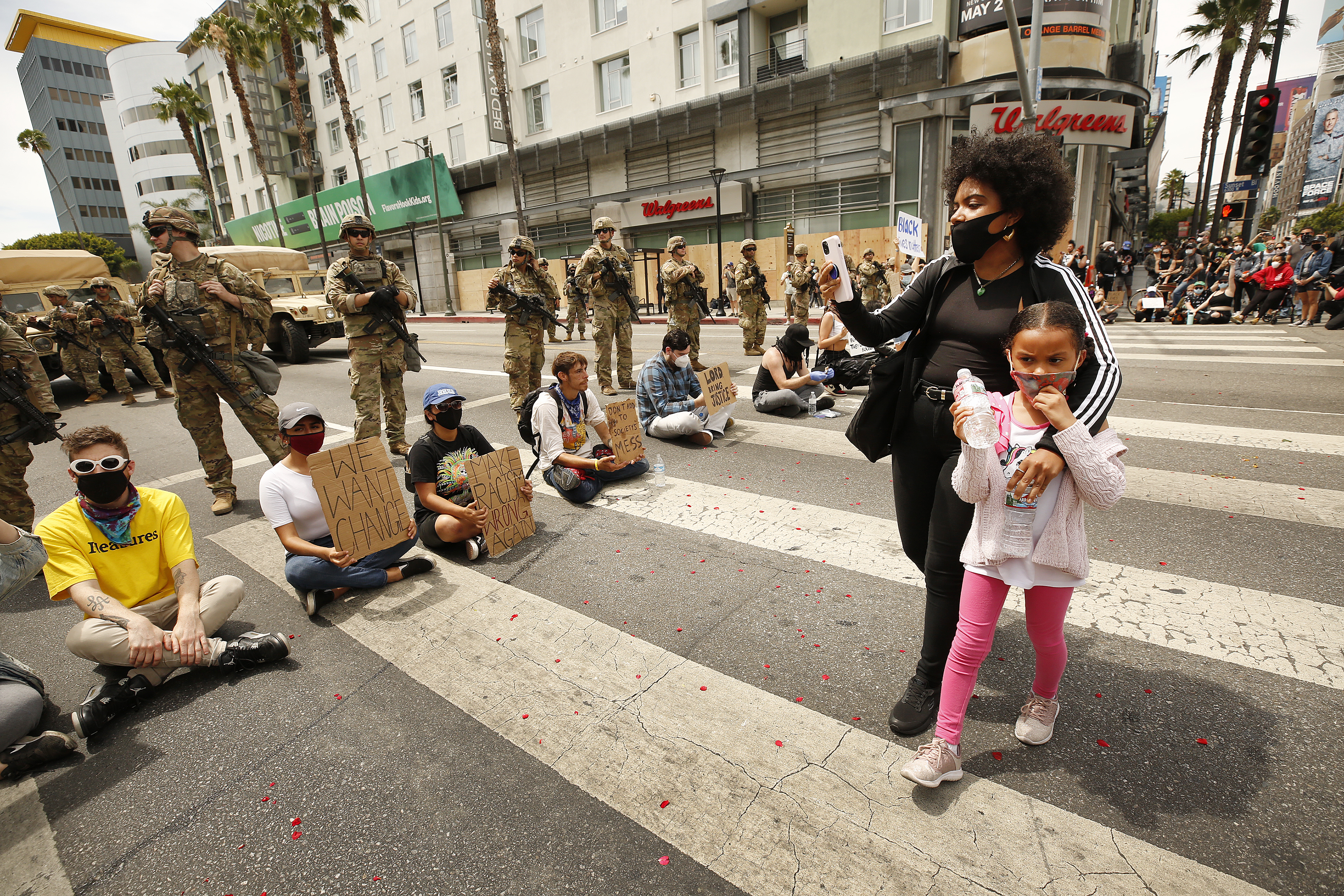 23/65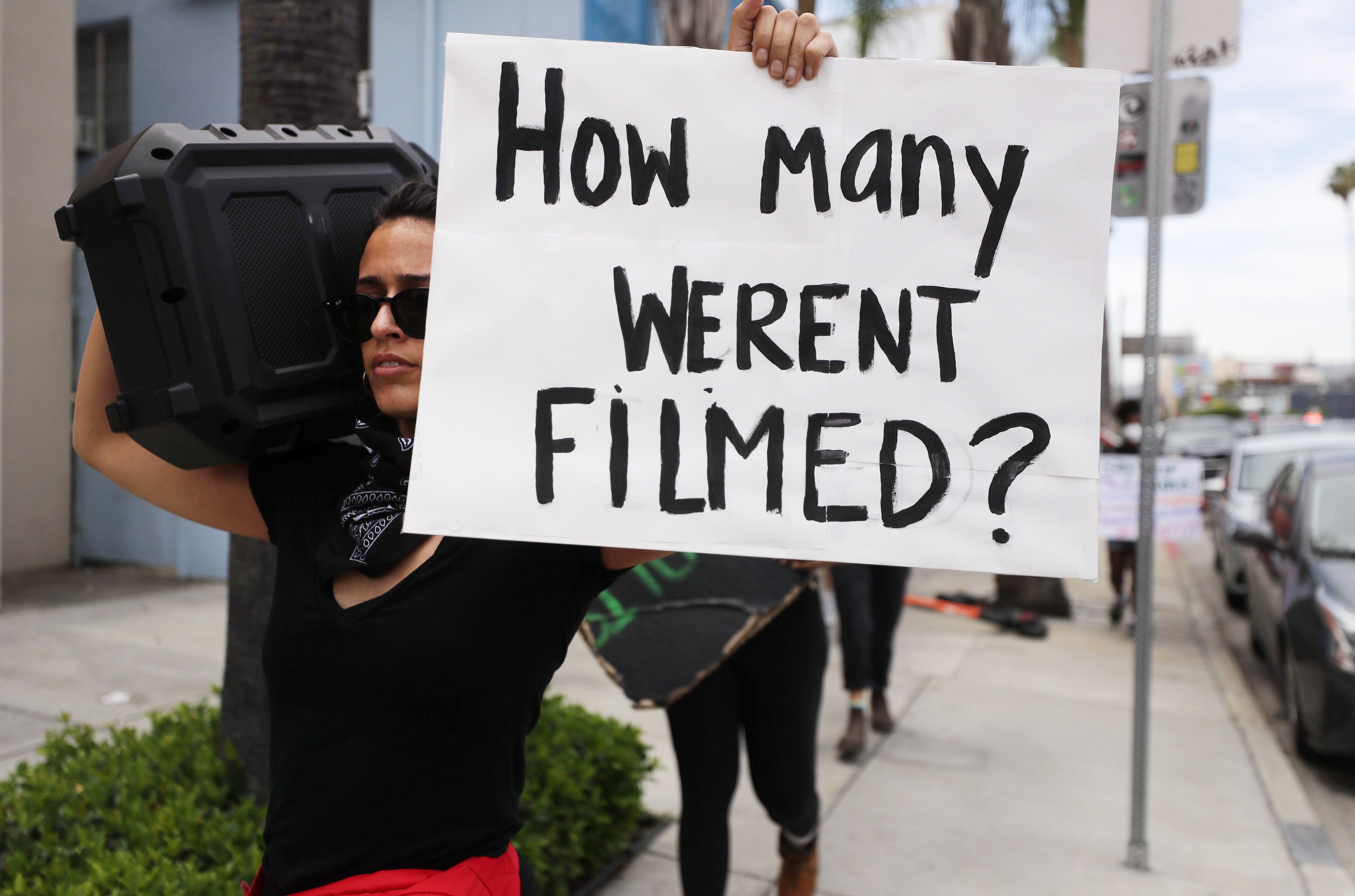 24/65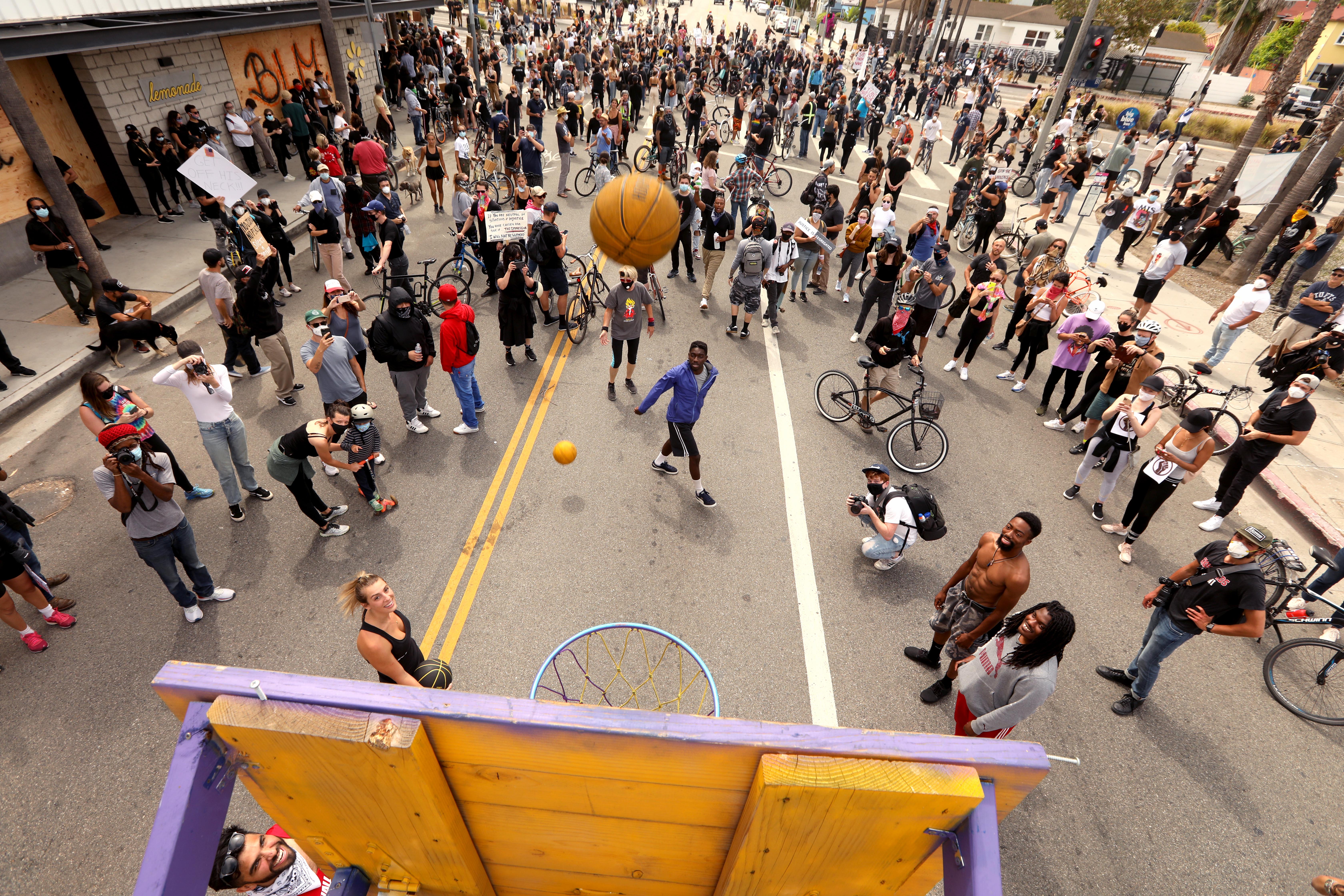 25/65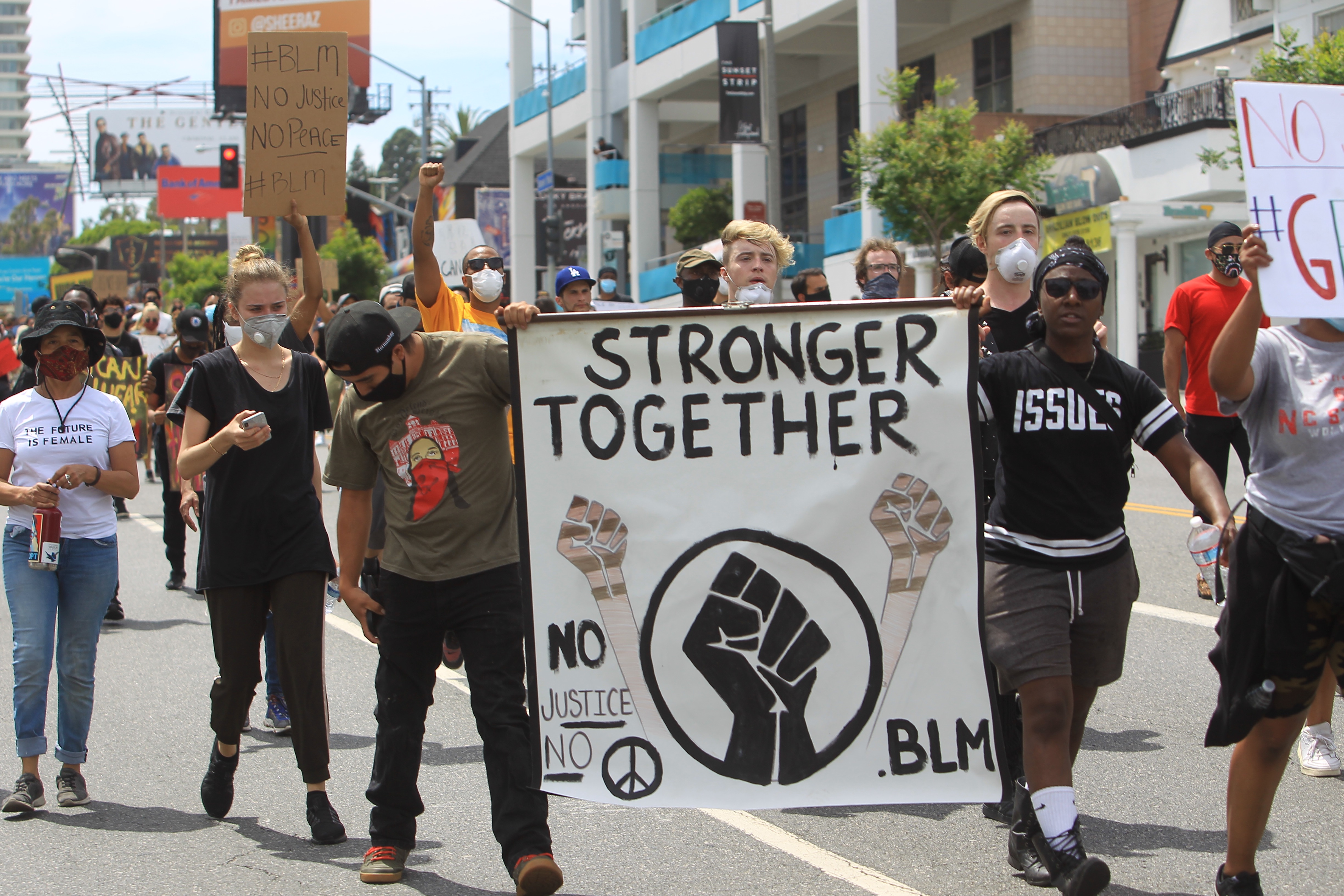 26/65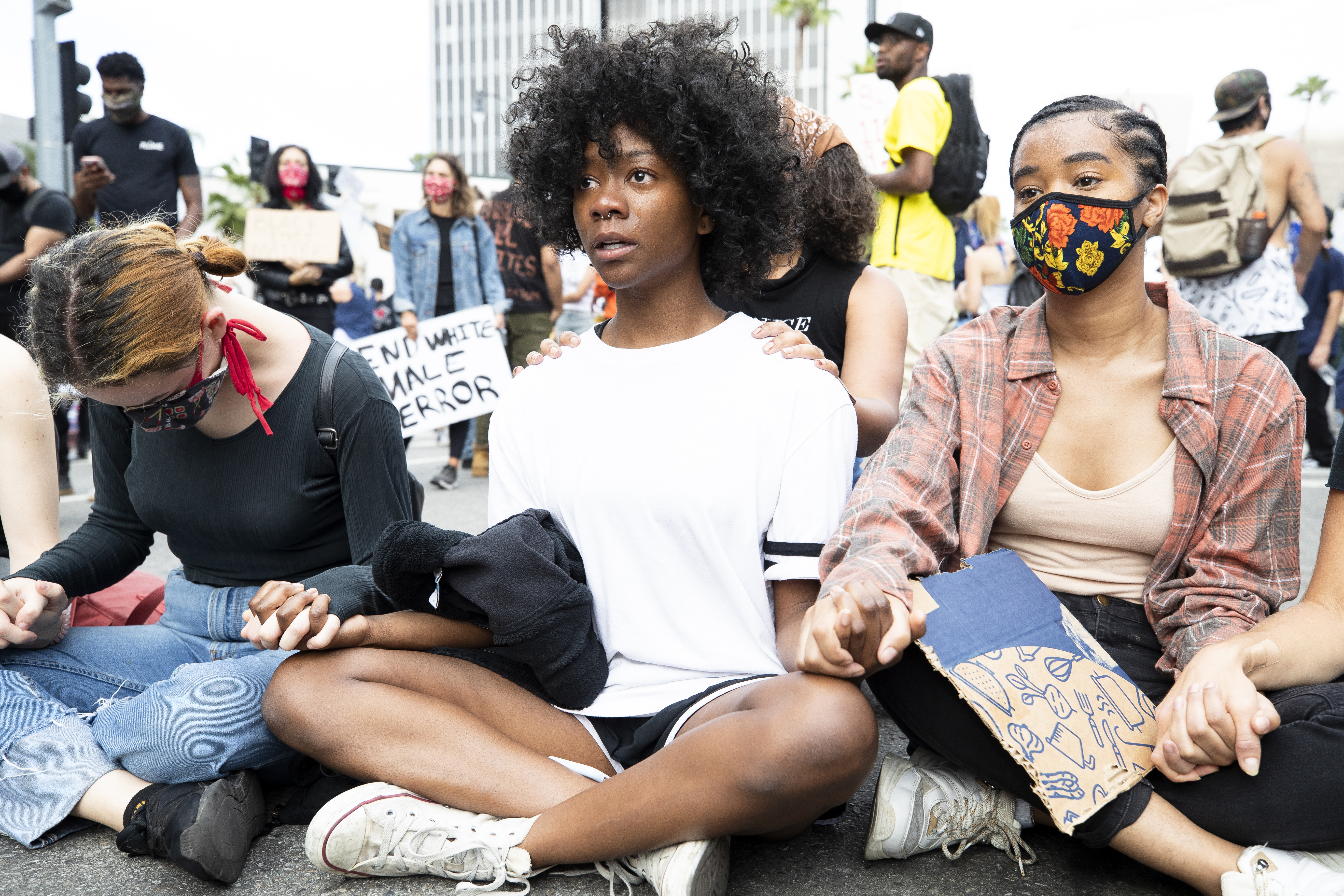 27/65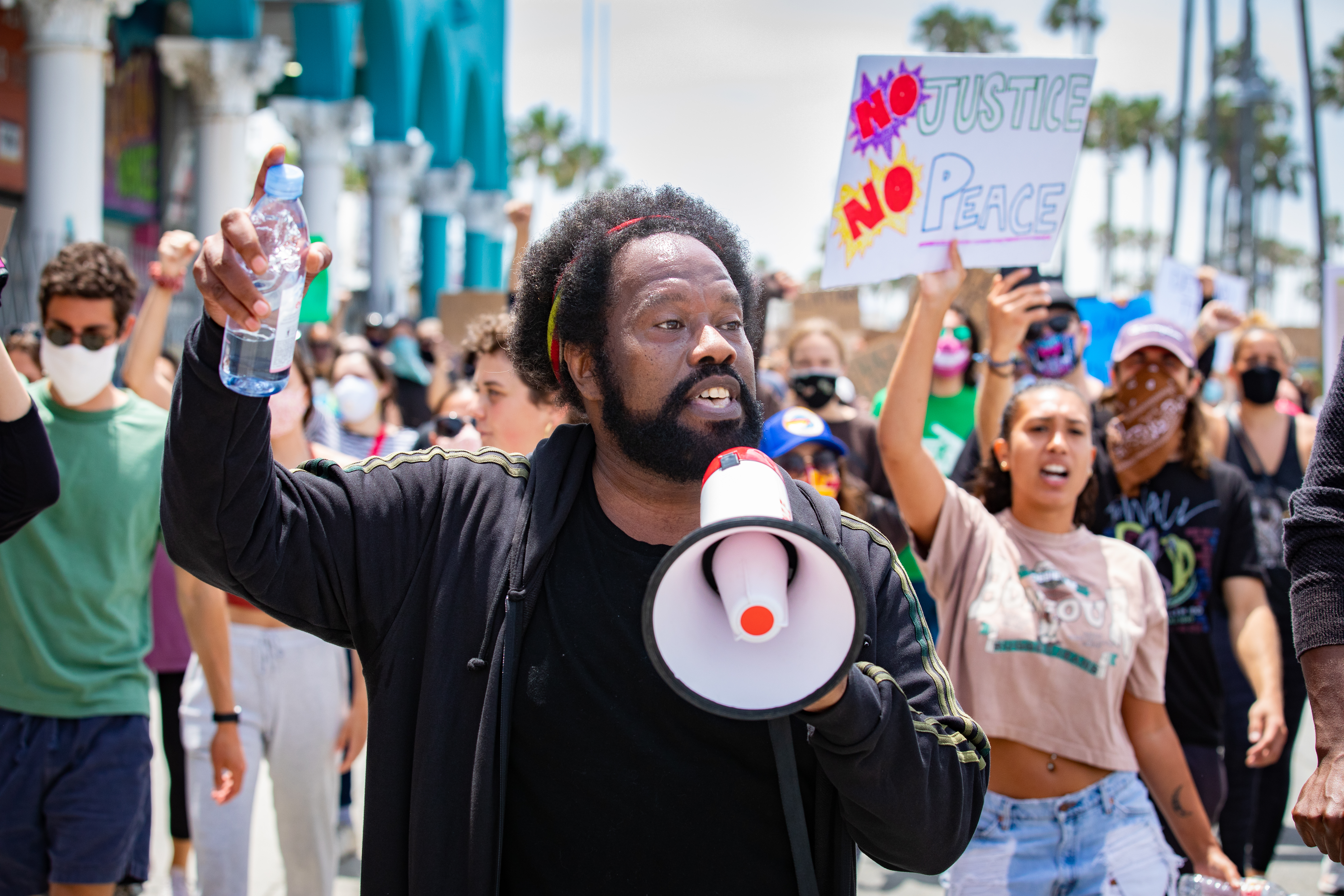 28/65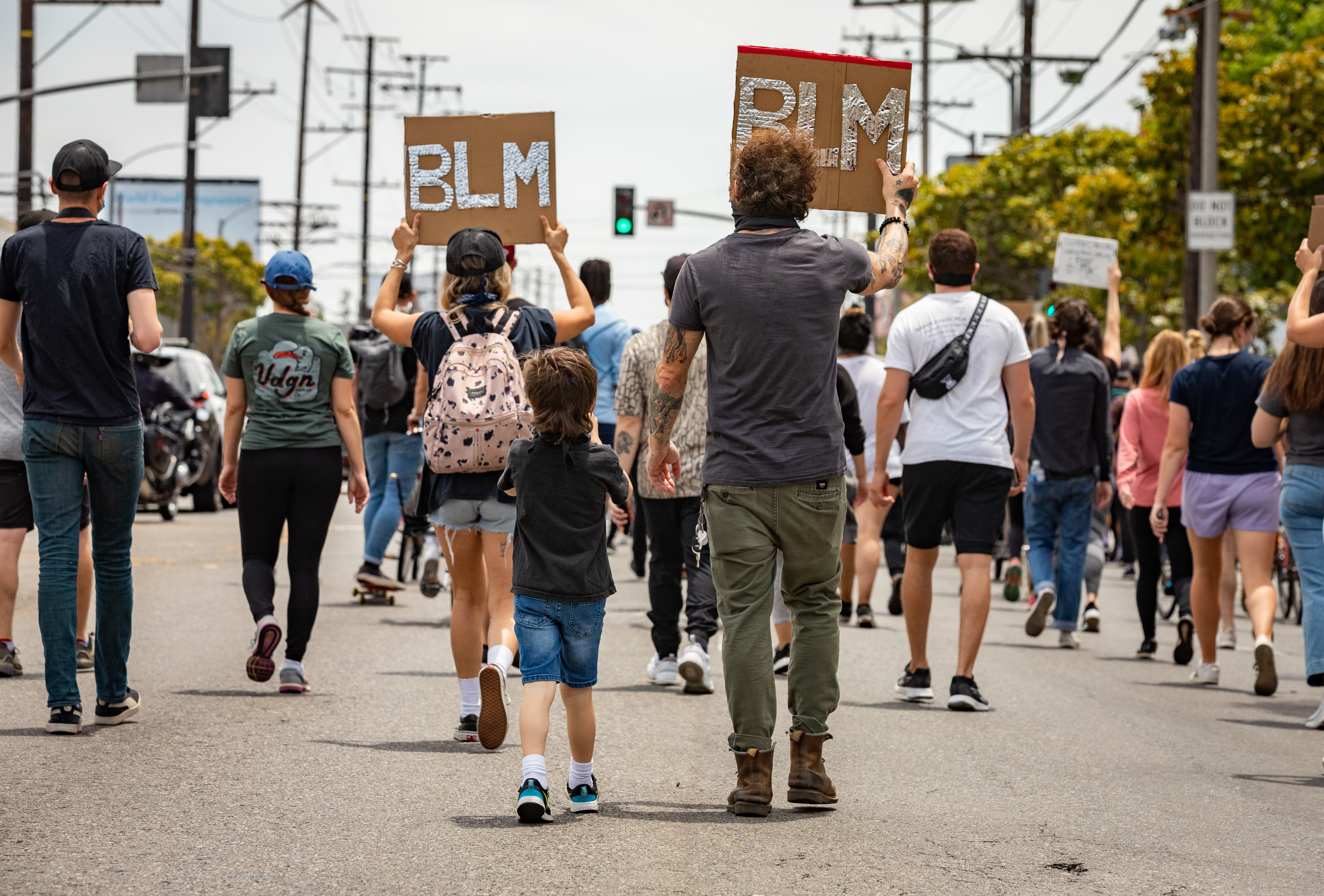 29/65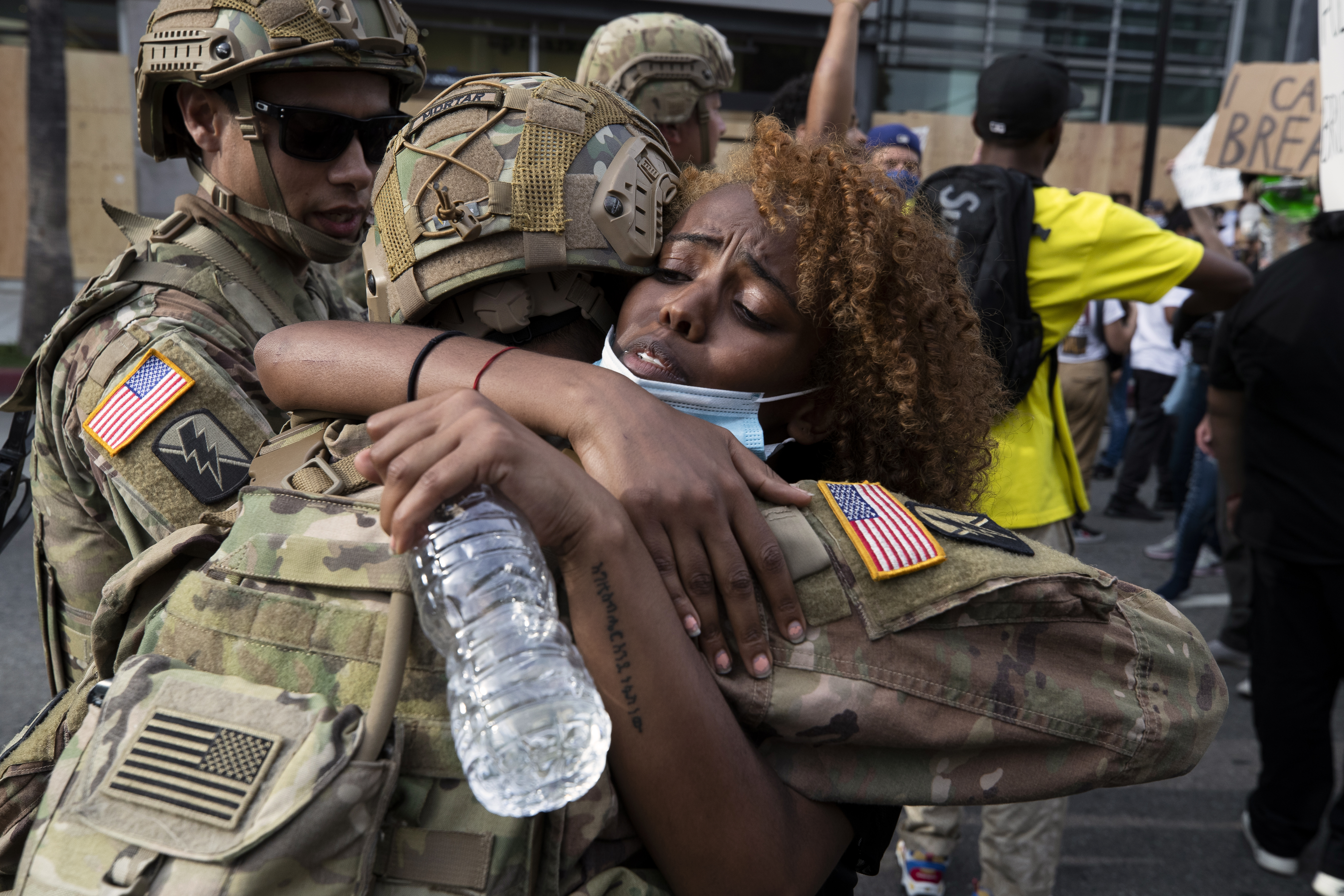 30/65
31/65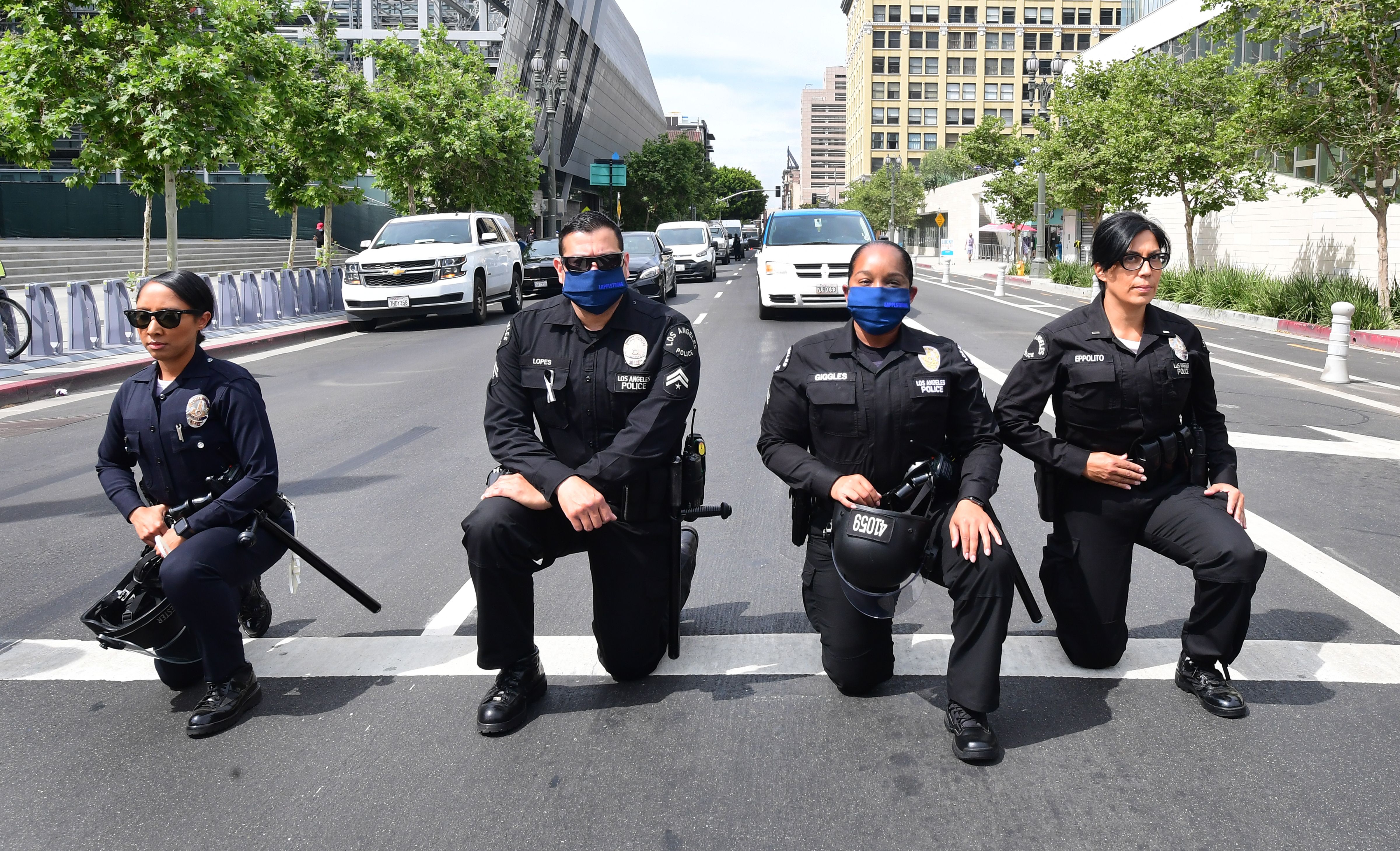 32/65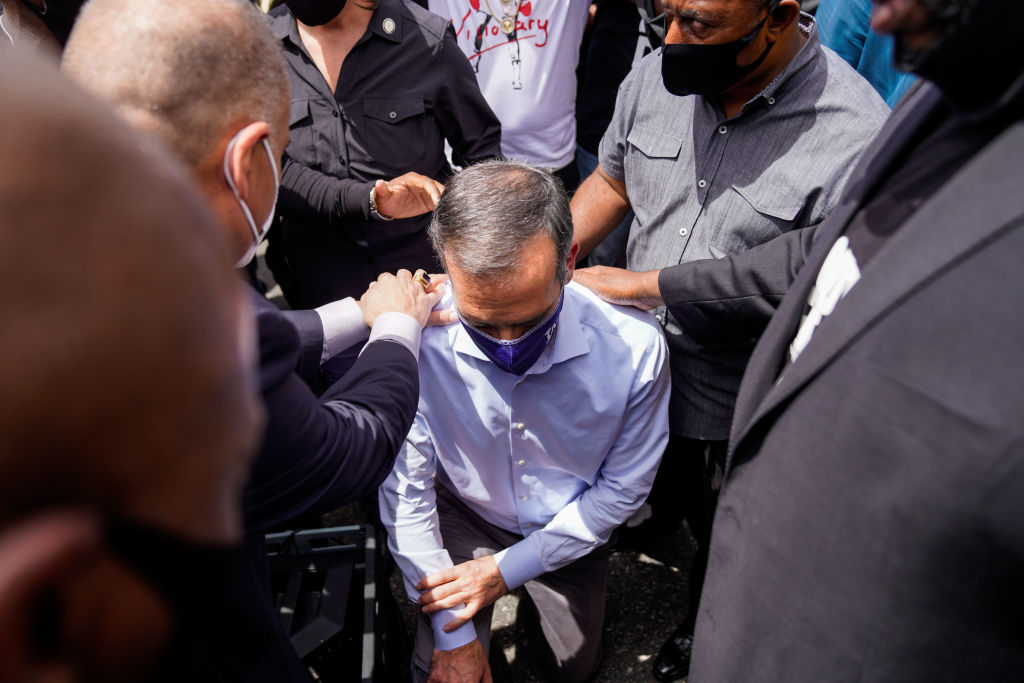 33/65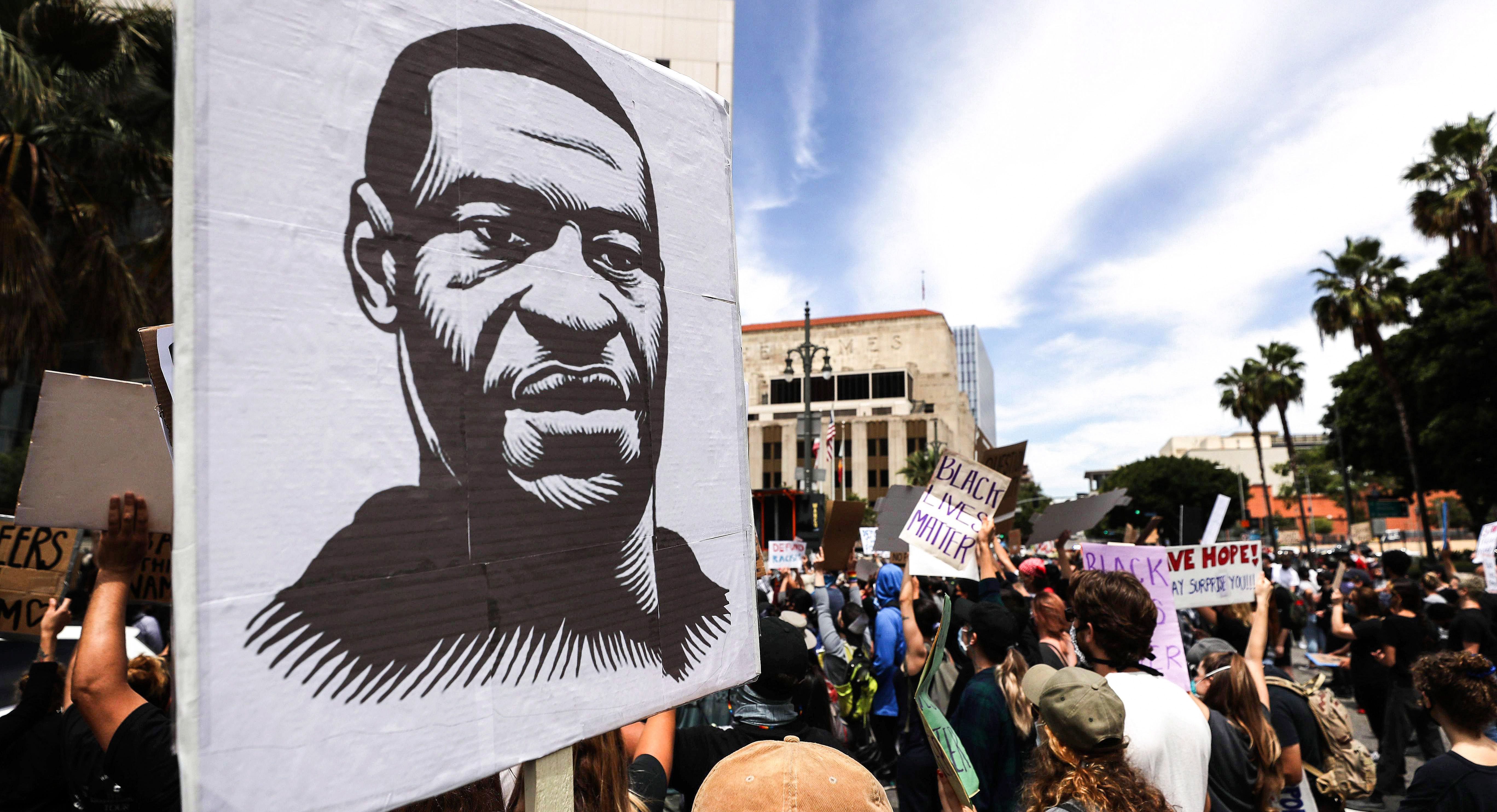 34/65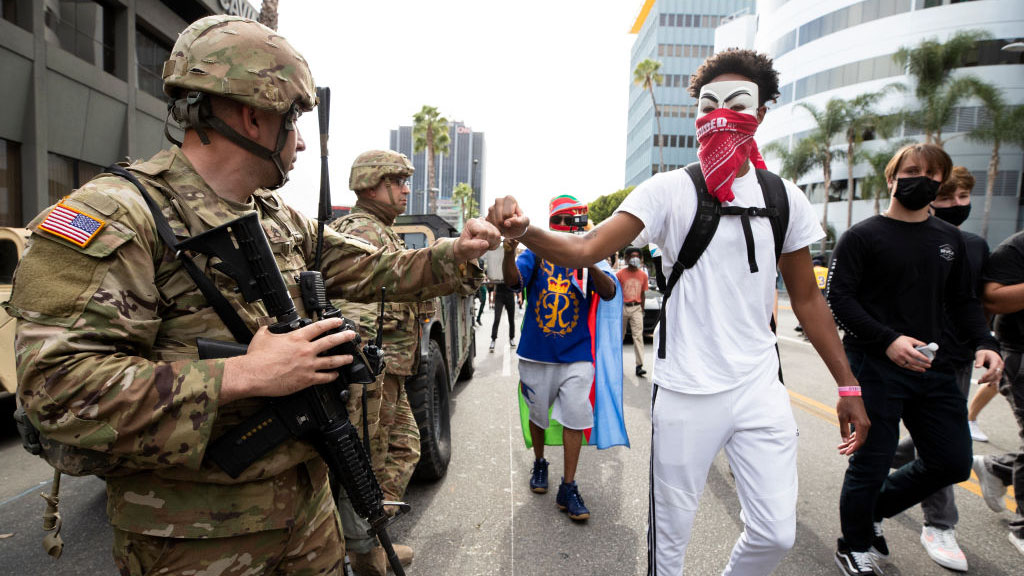 35/65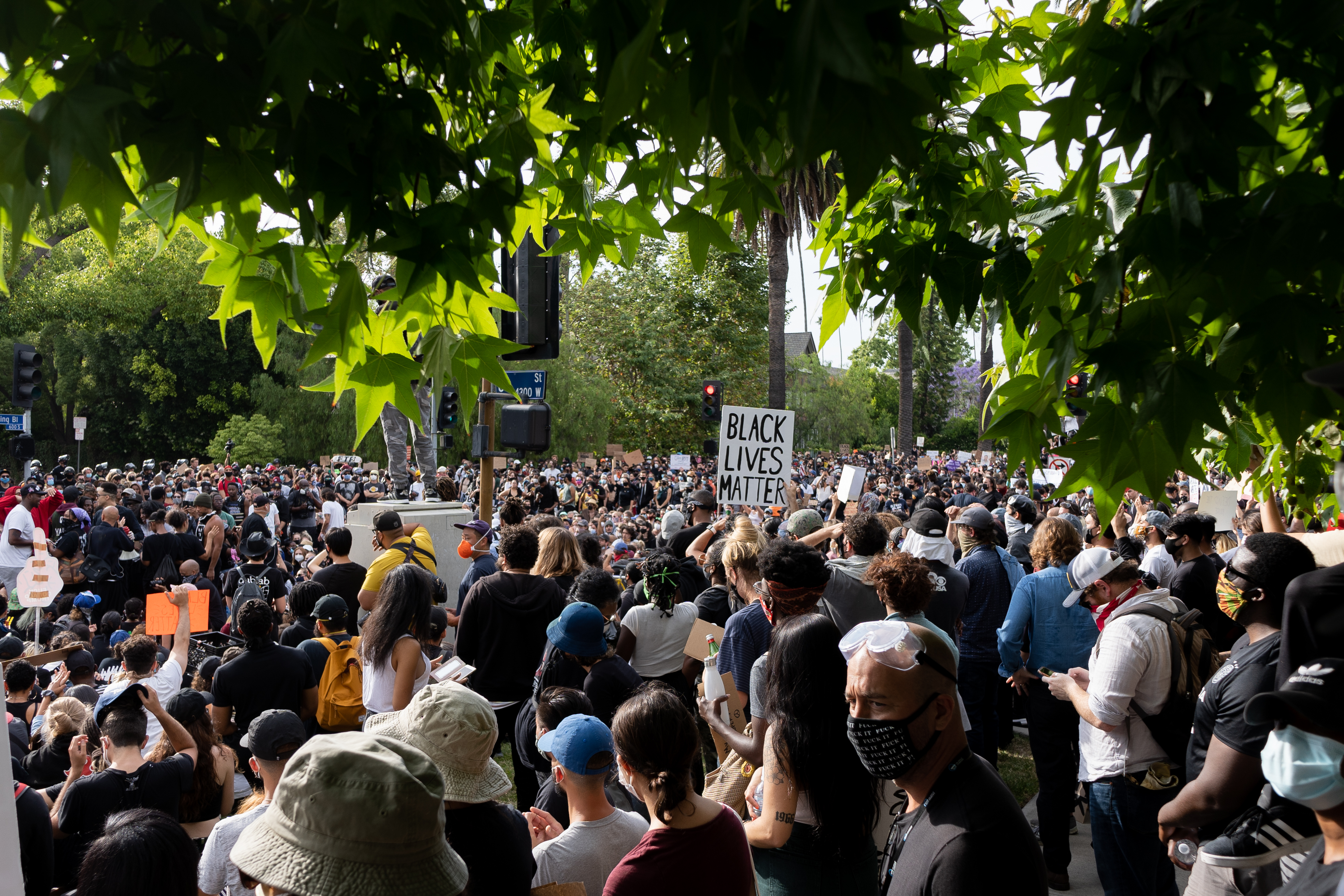 36/65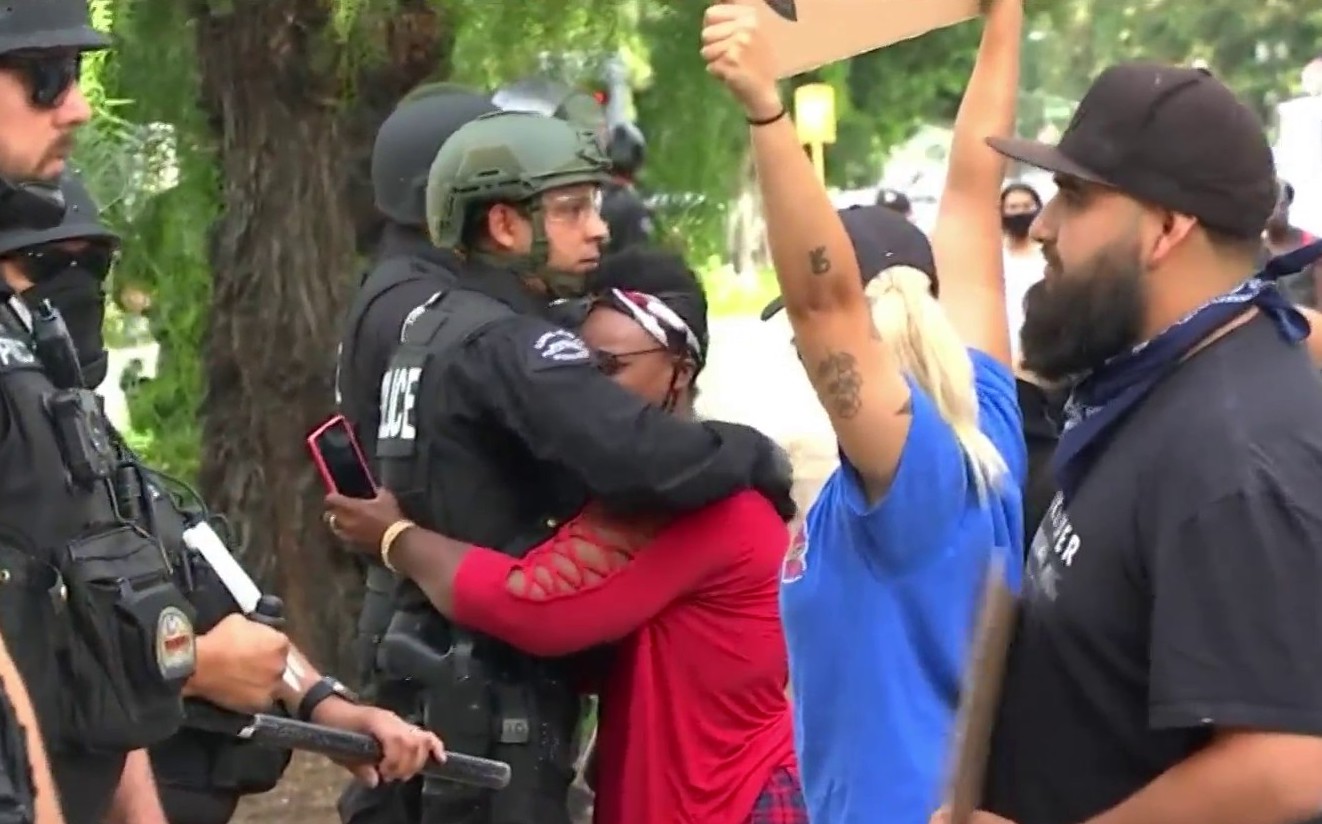 37/65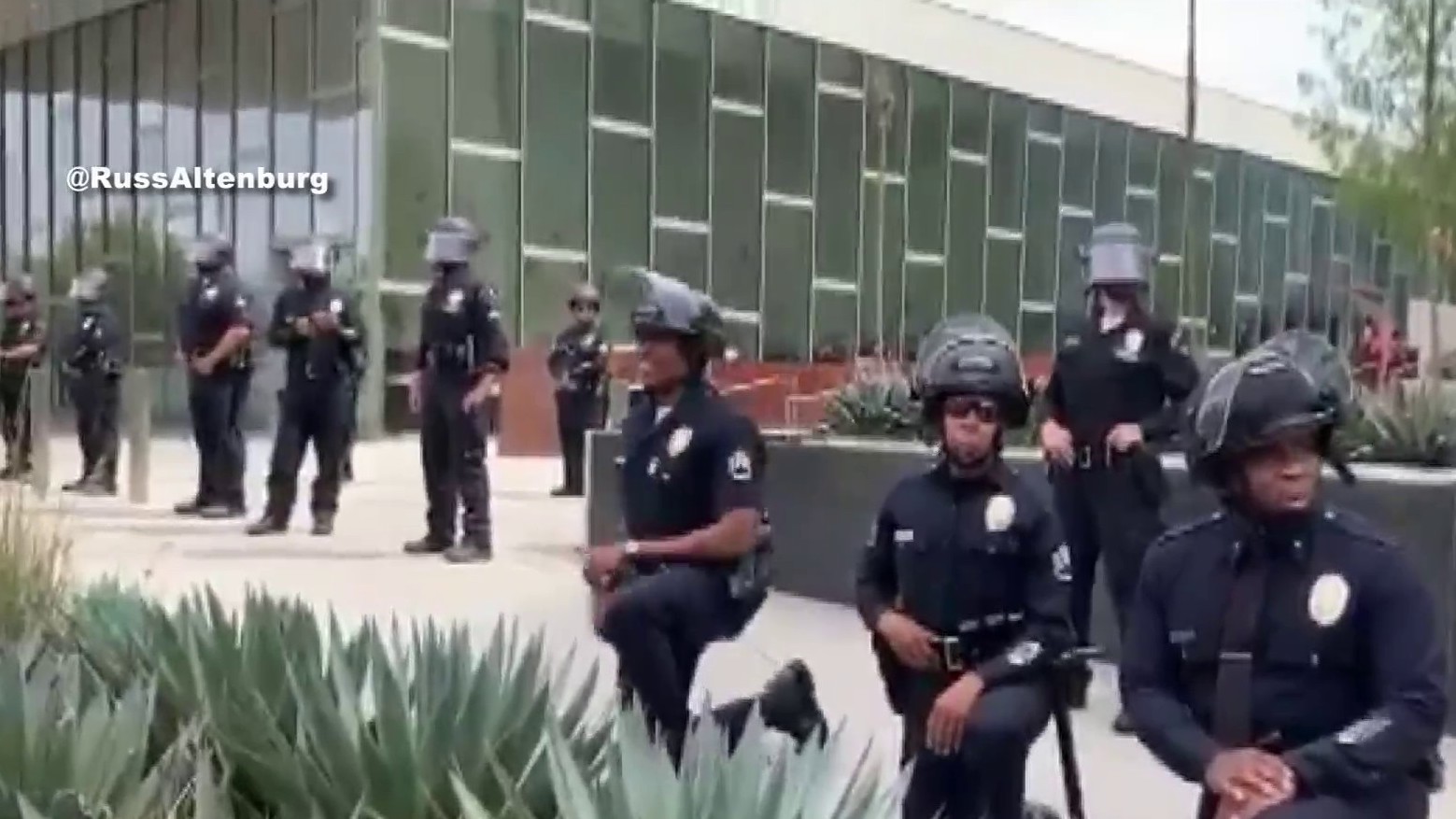 38/65
39/65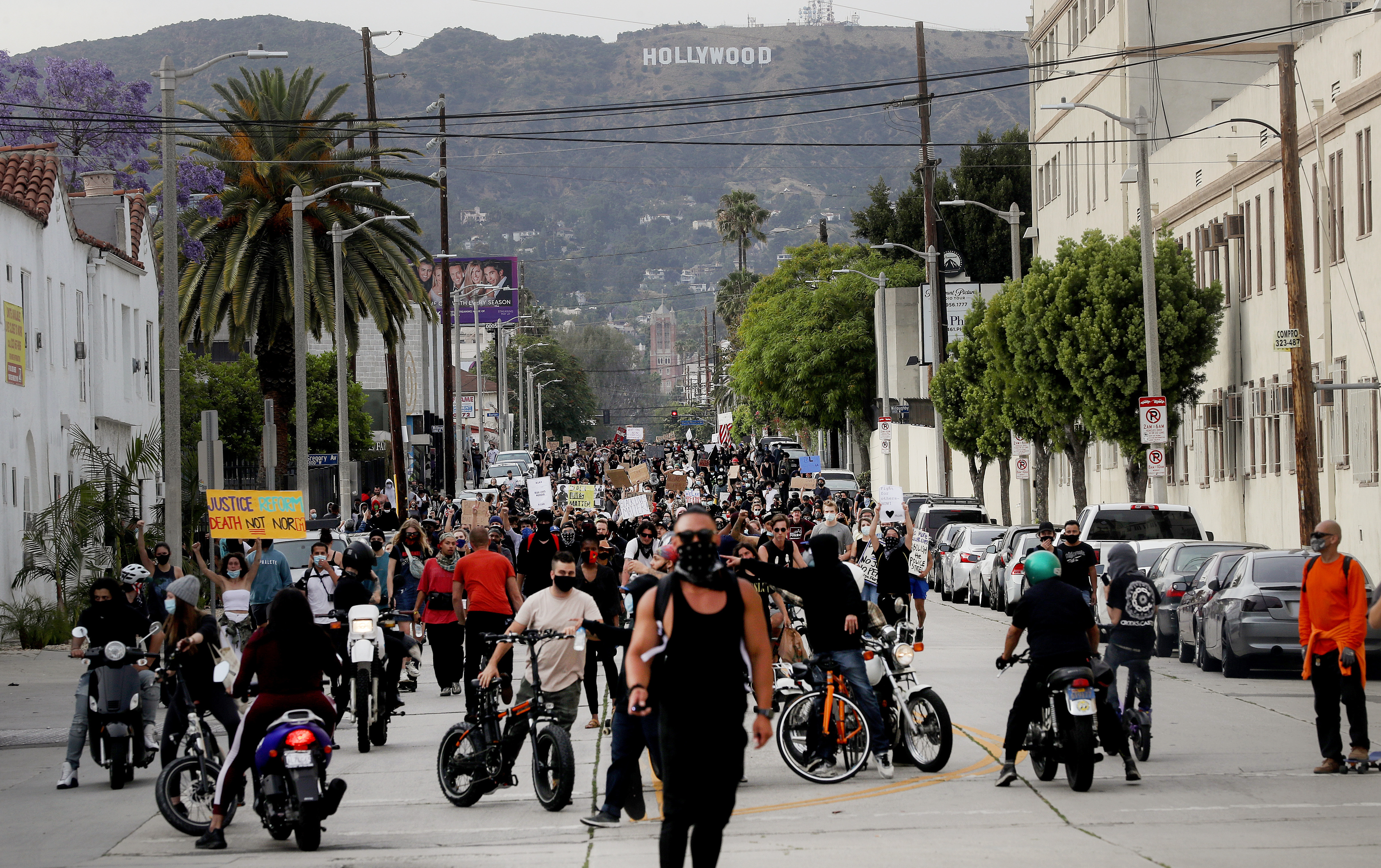 40/65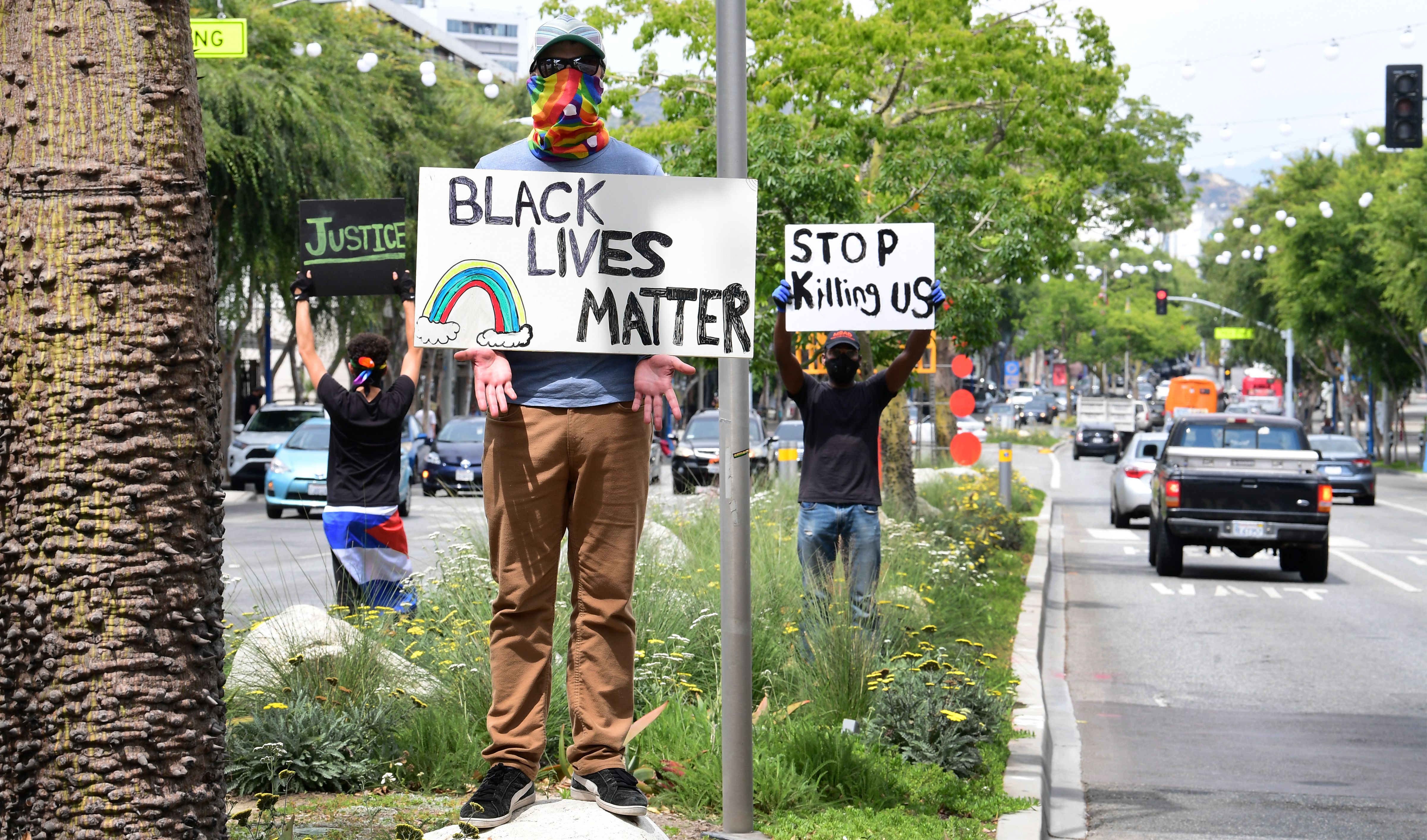 41/65
42/65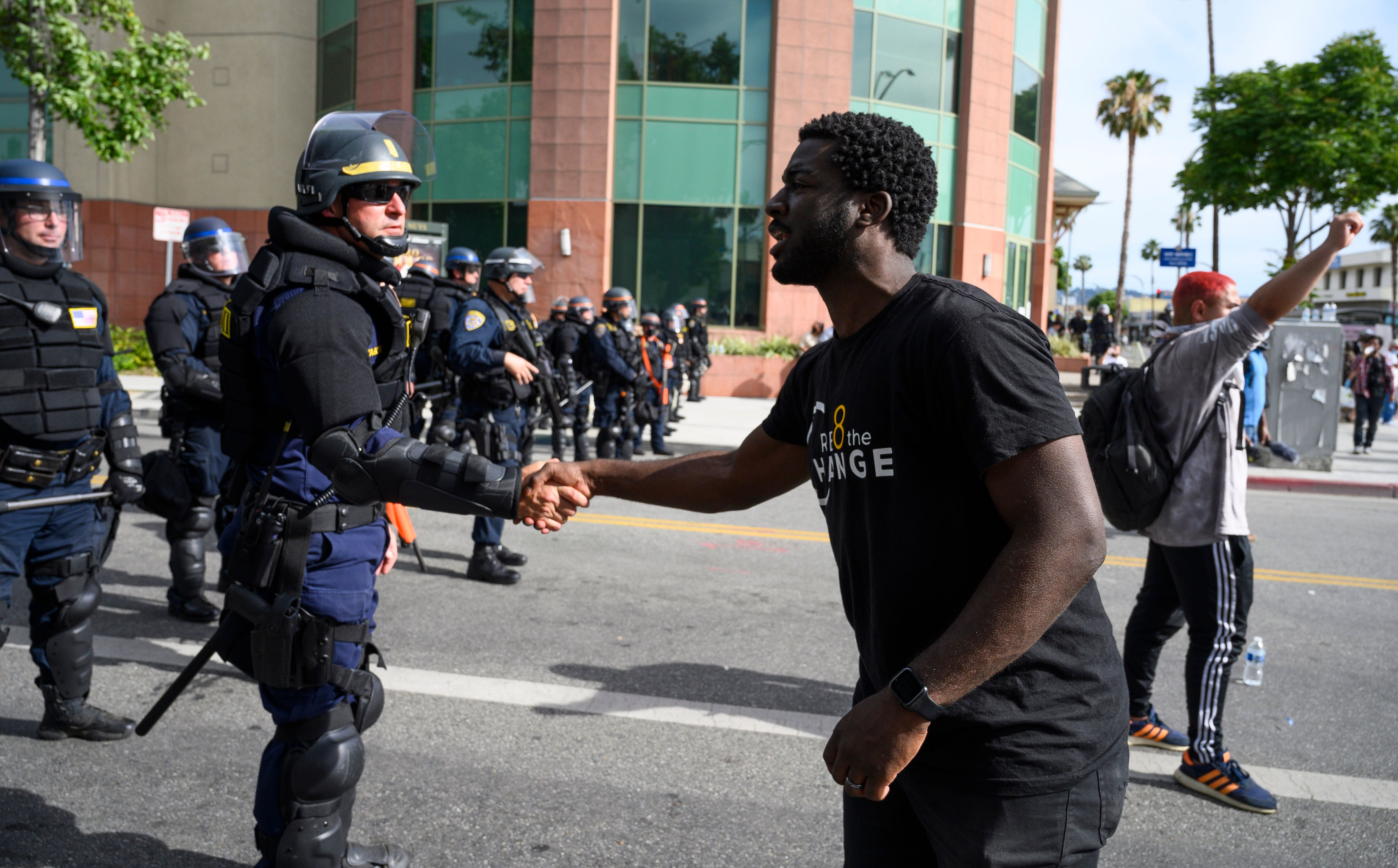 43/65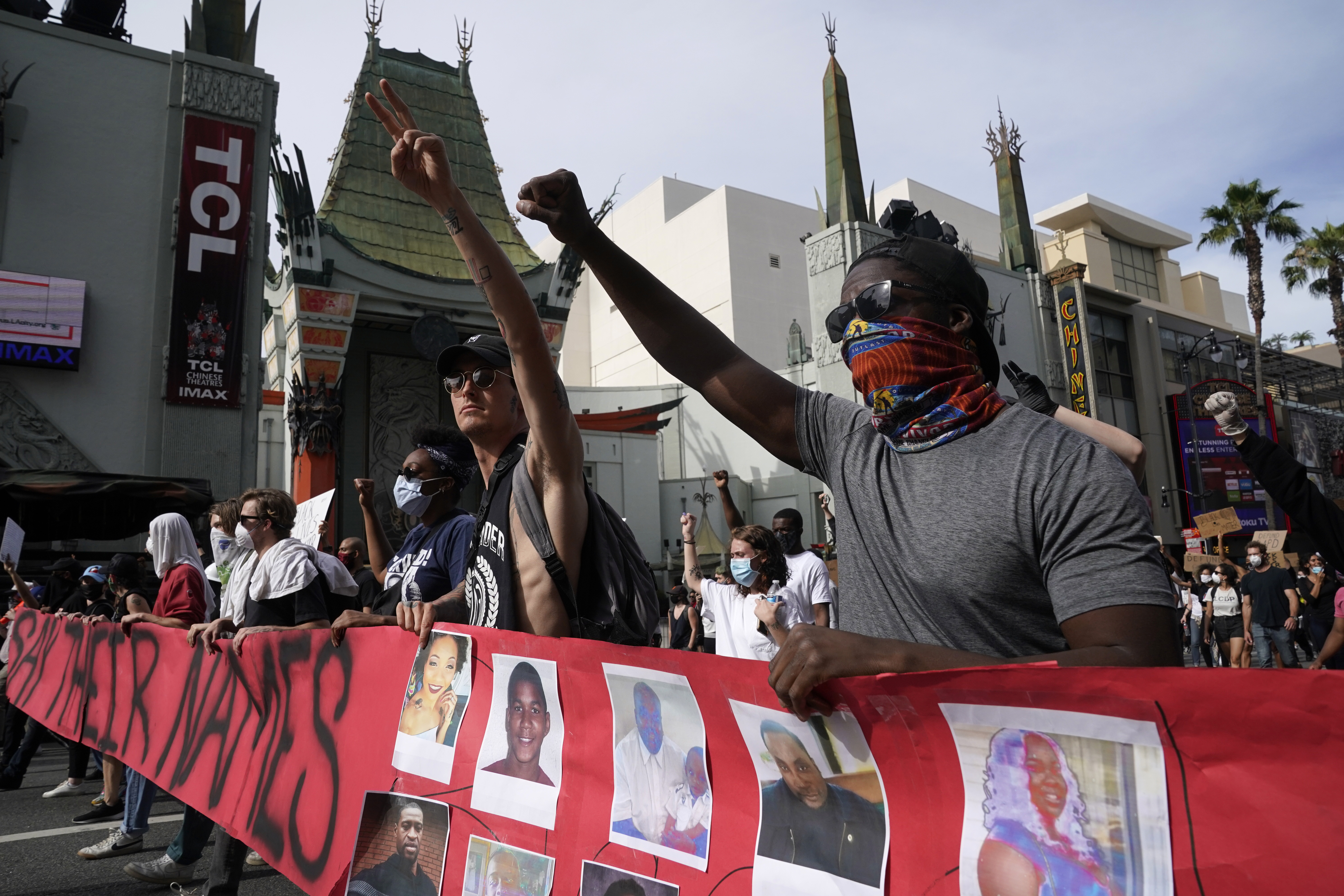 44/65
45/65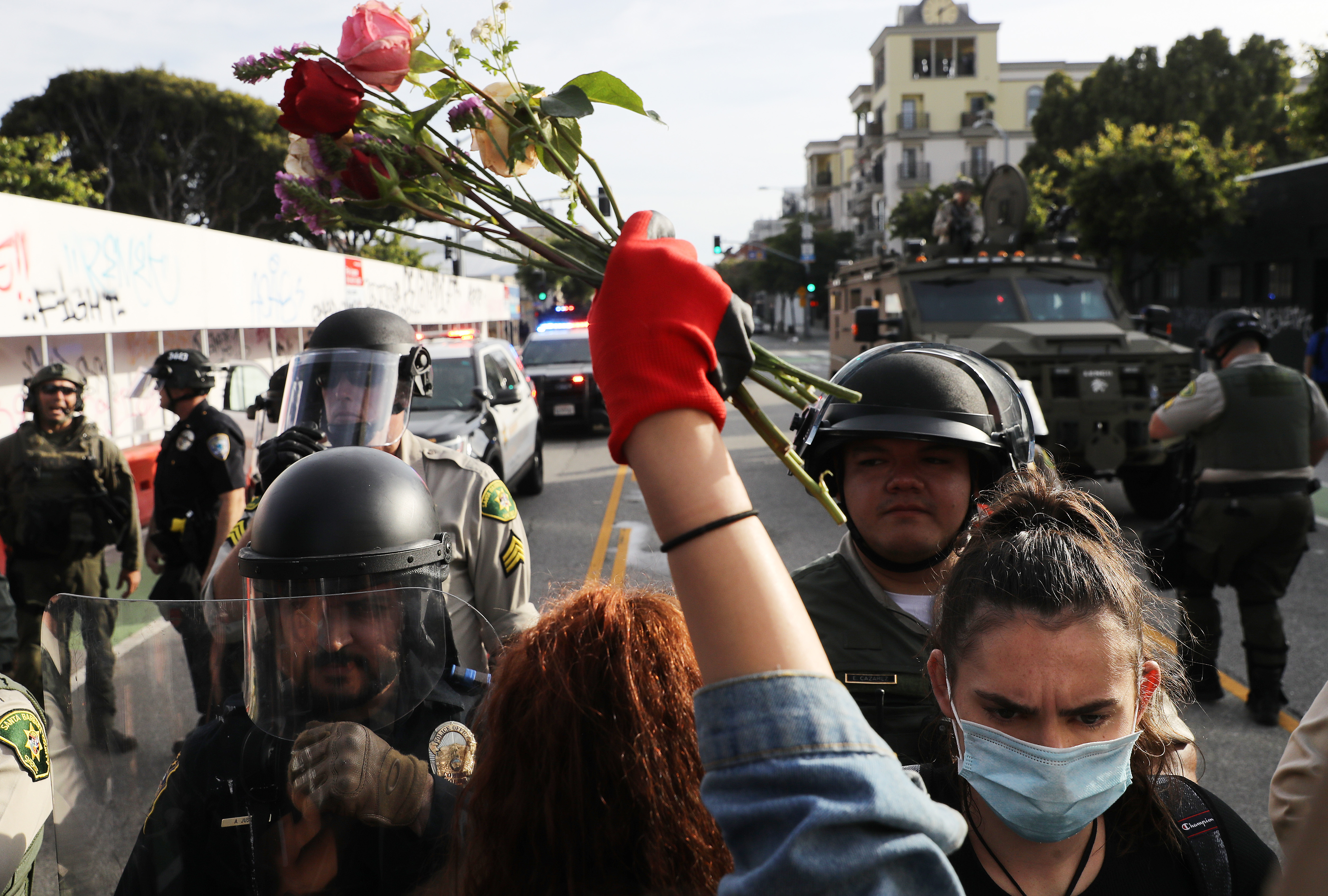 46/65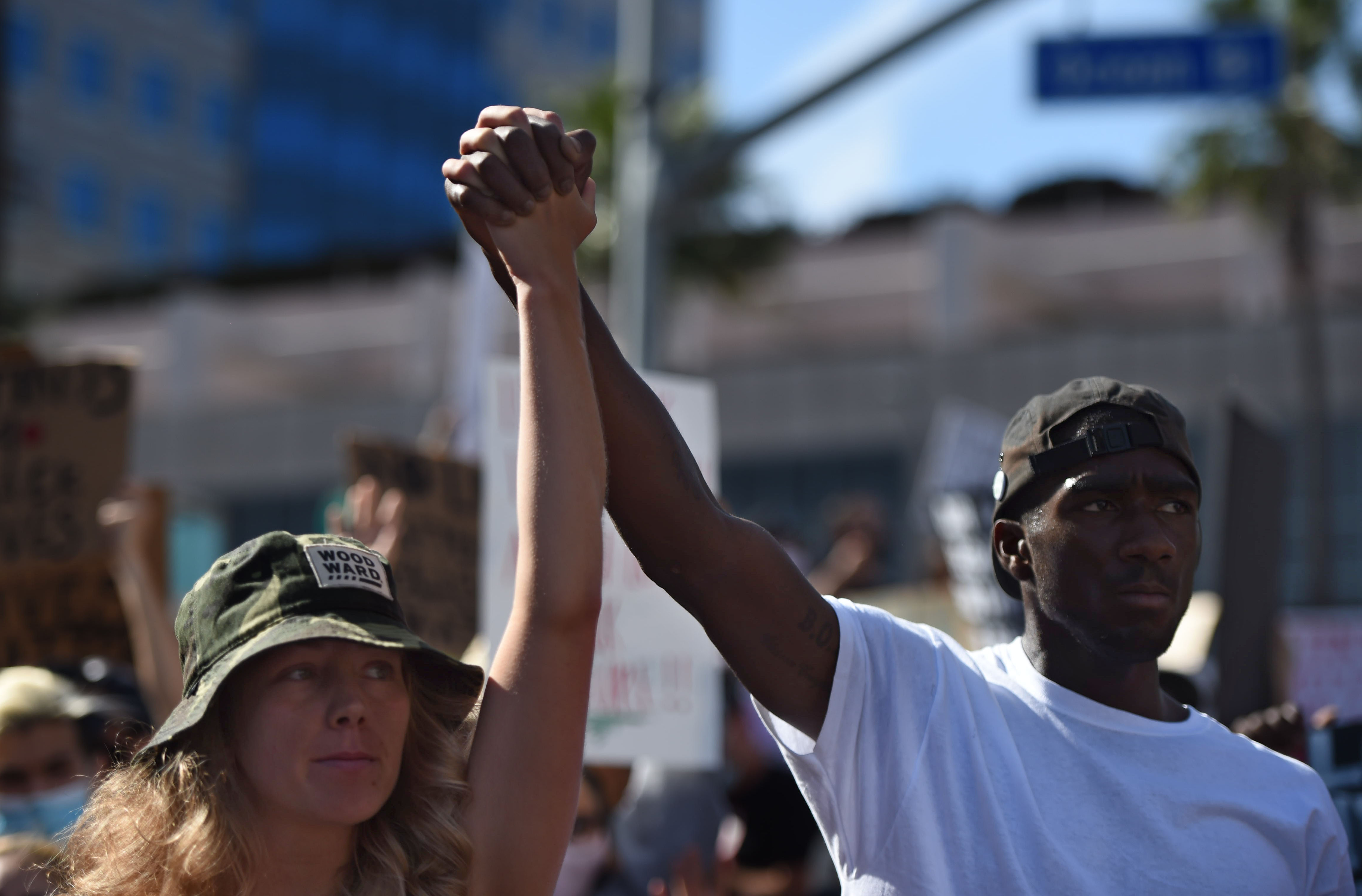 47/65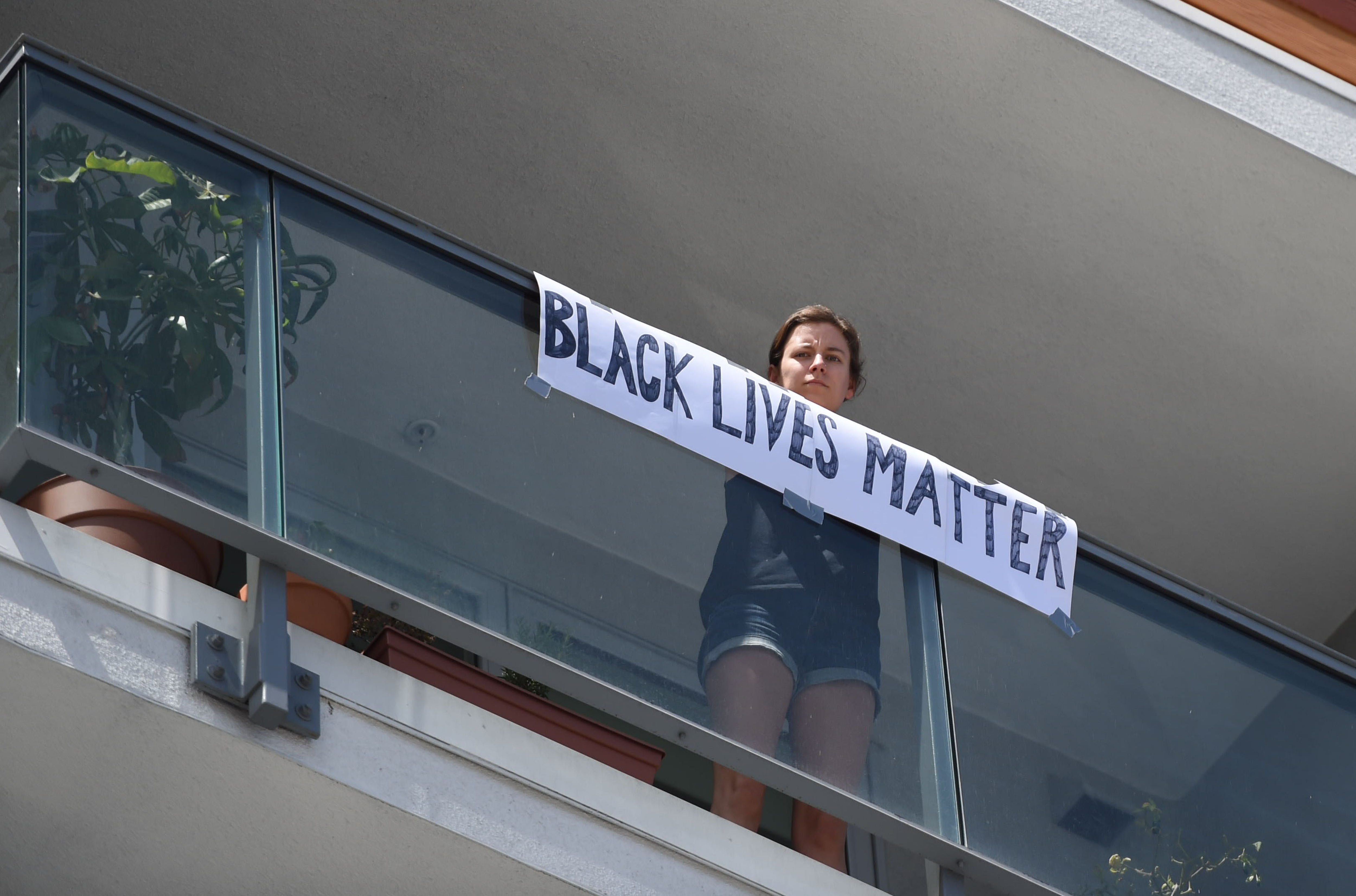 48/65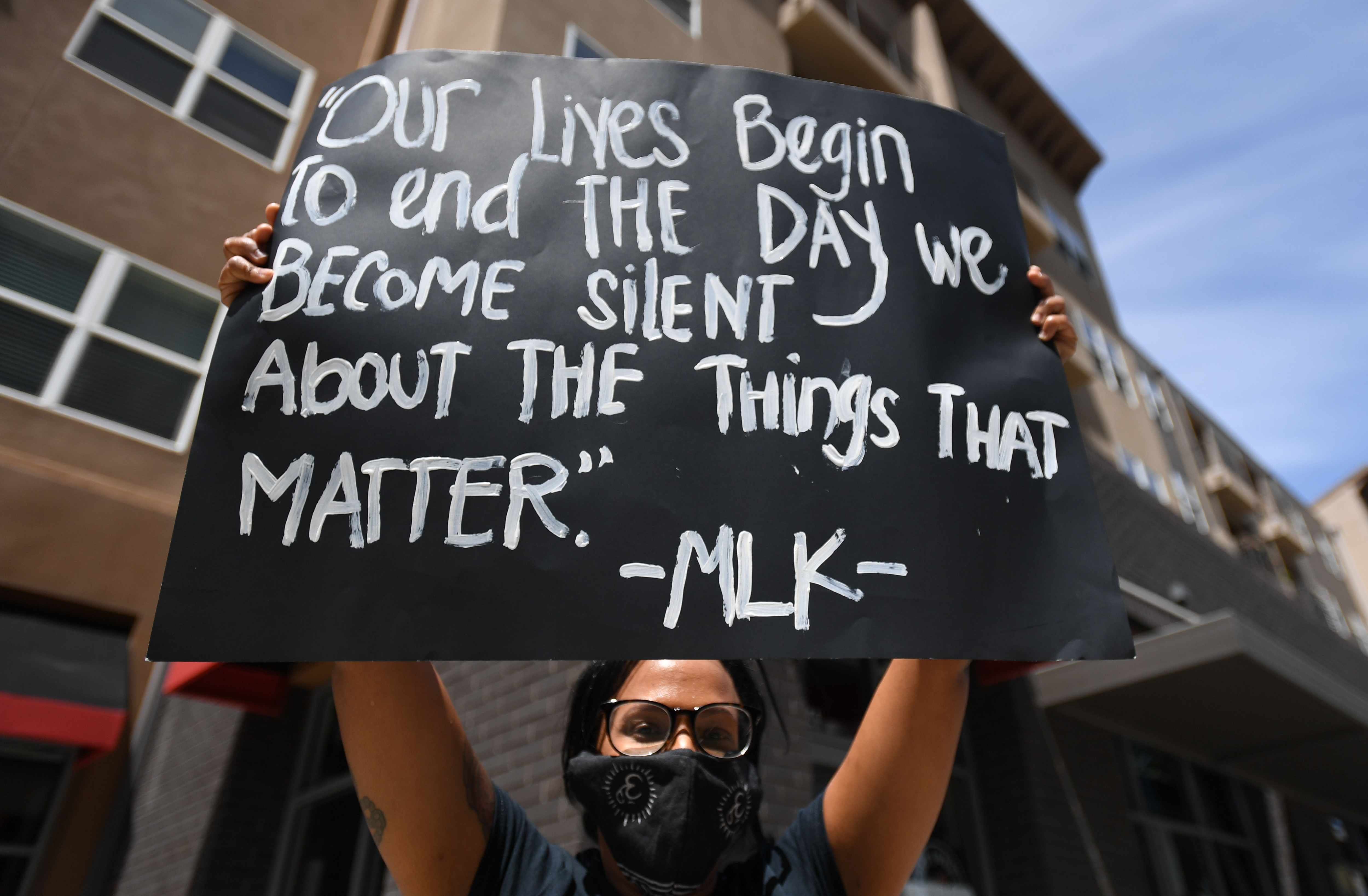 49/65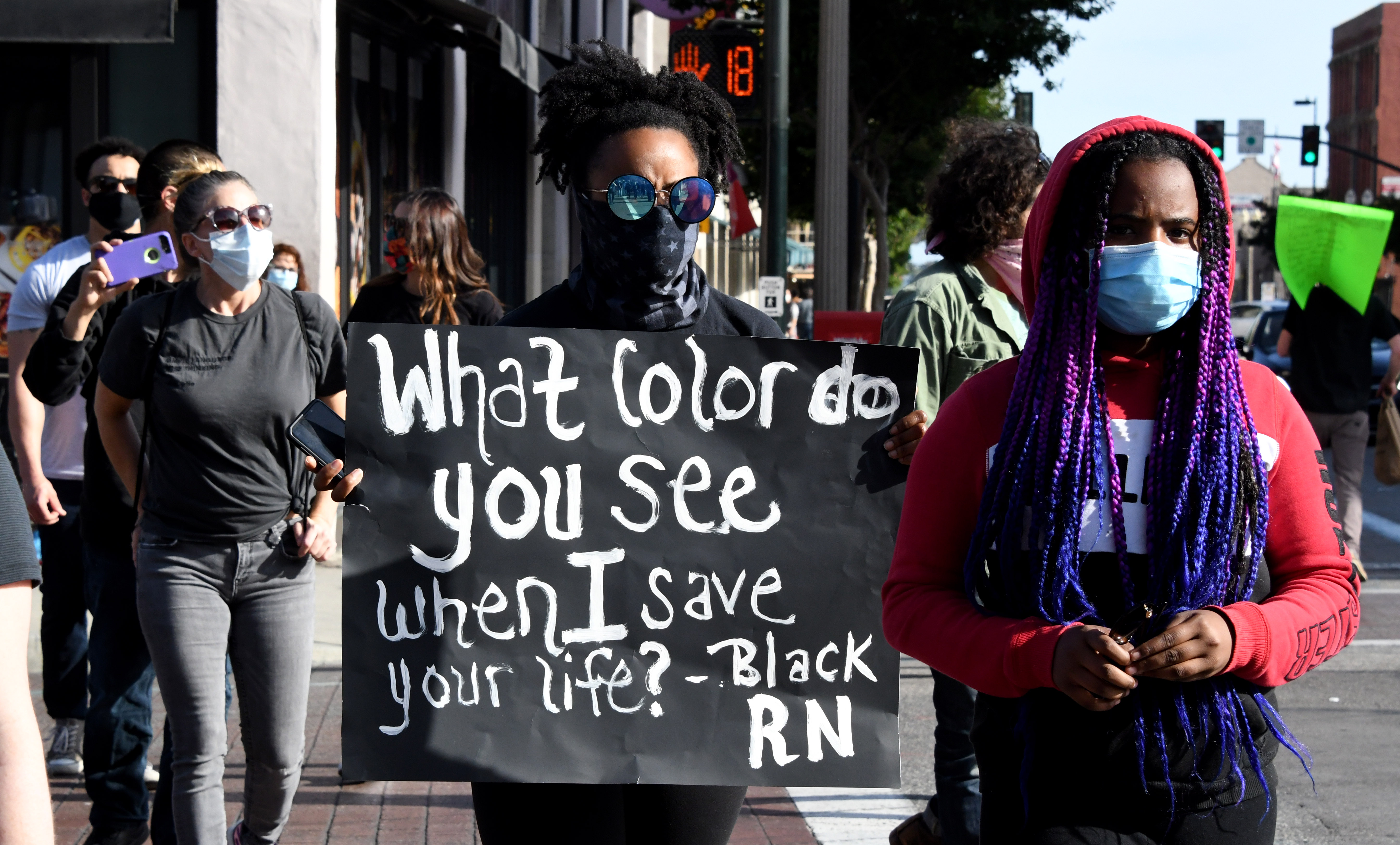 50/65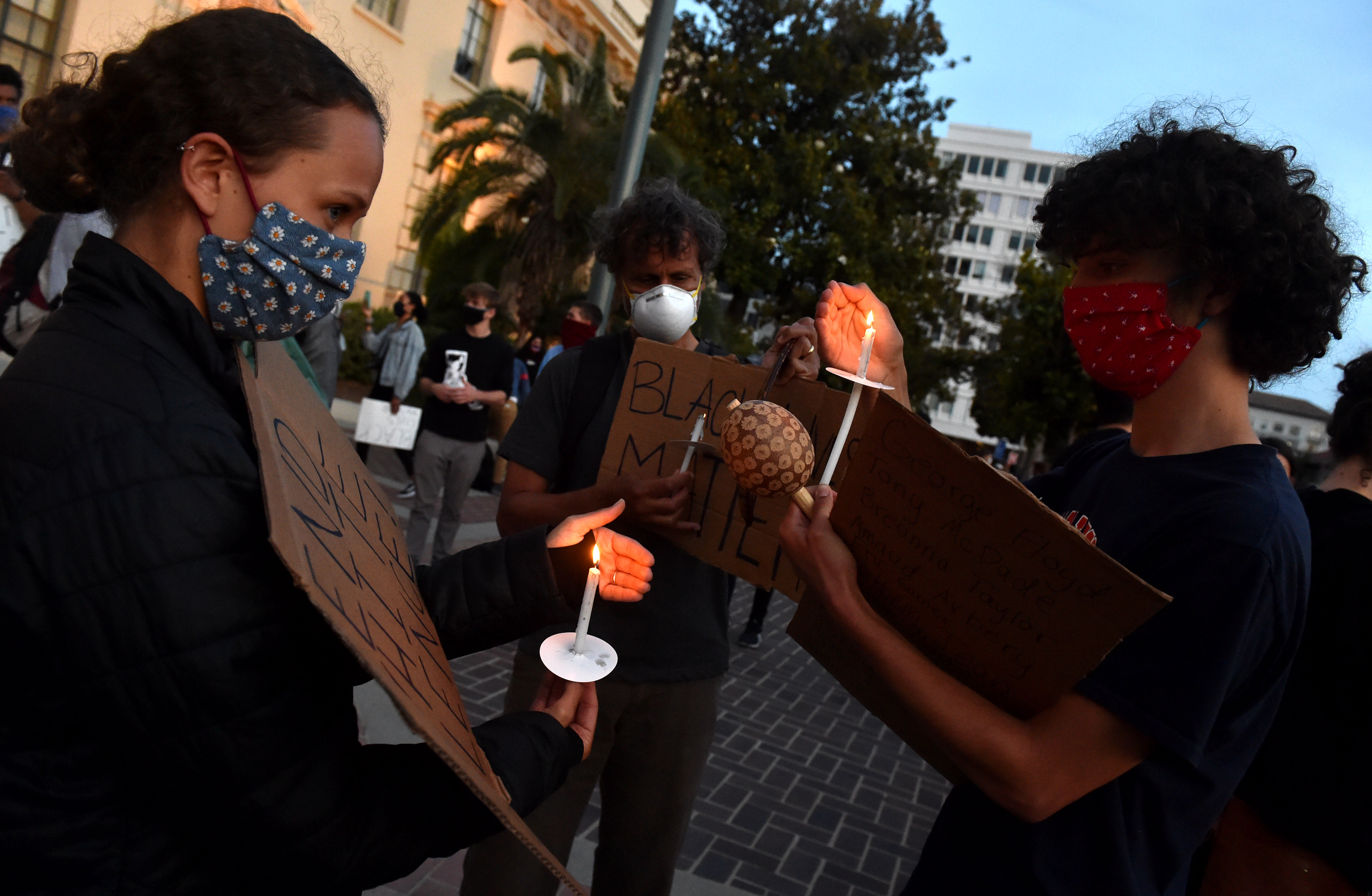 51/65
52/65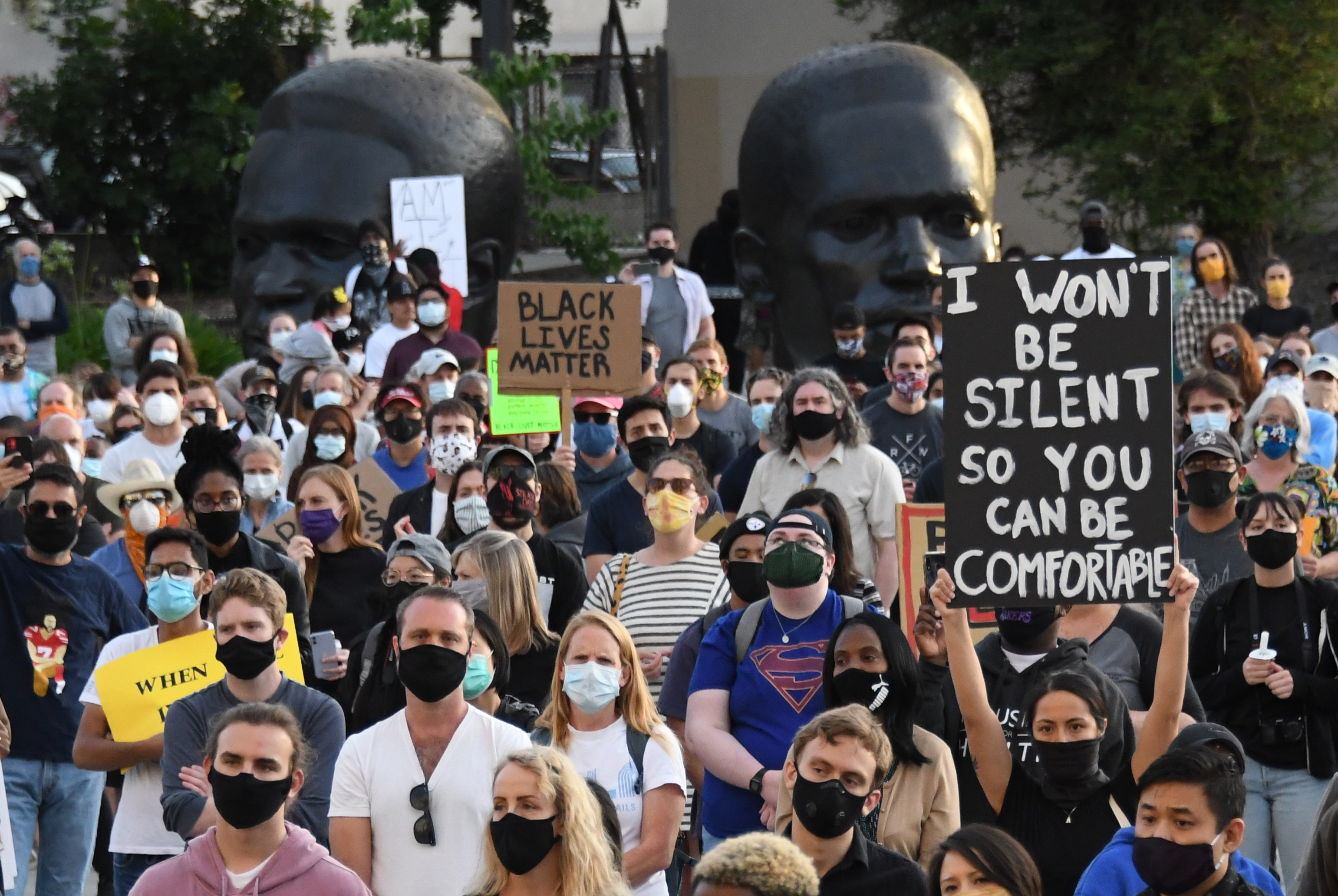 53/65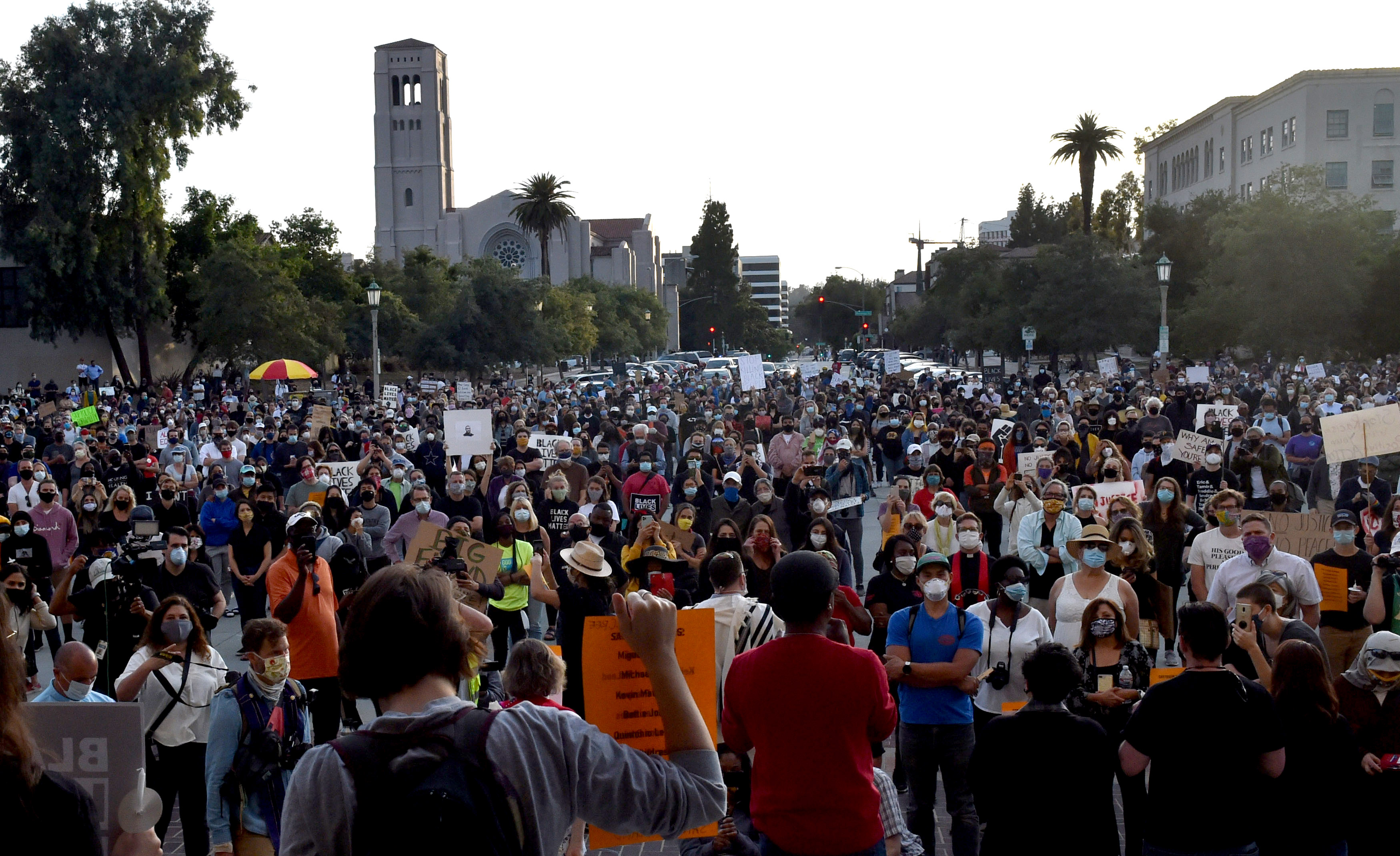 54/65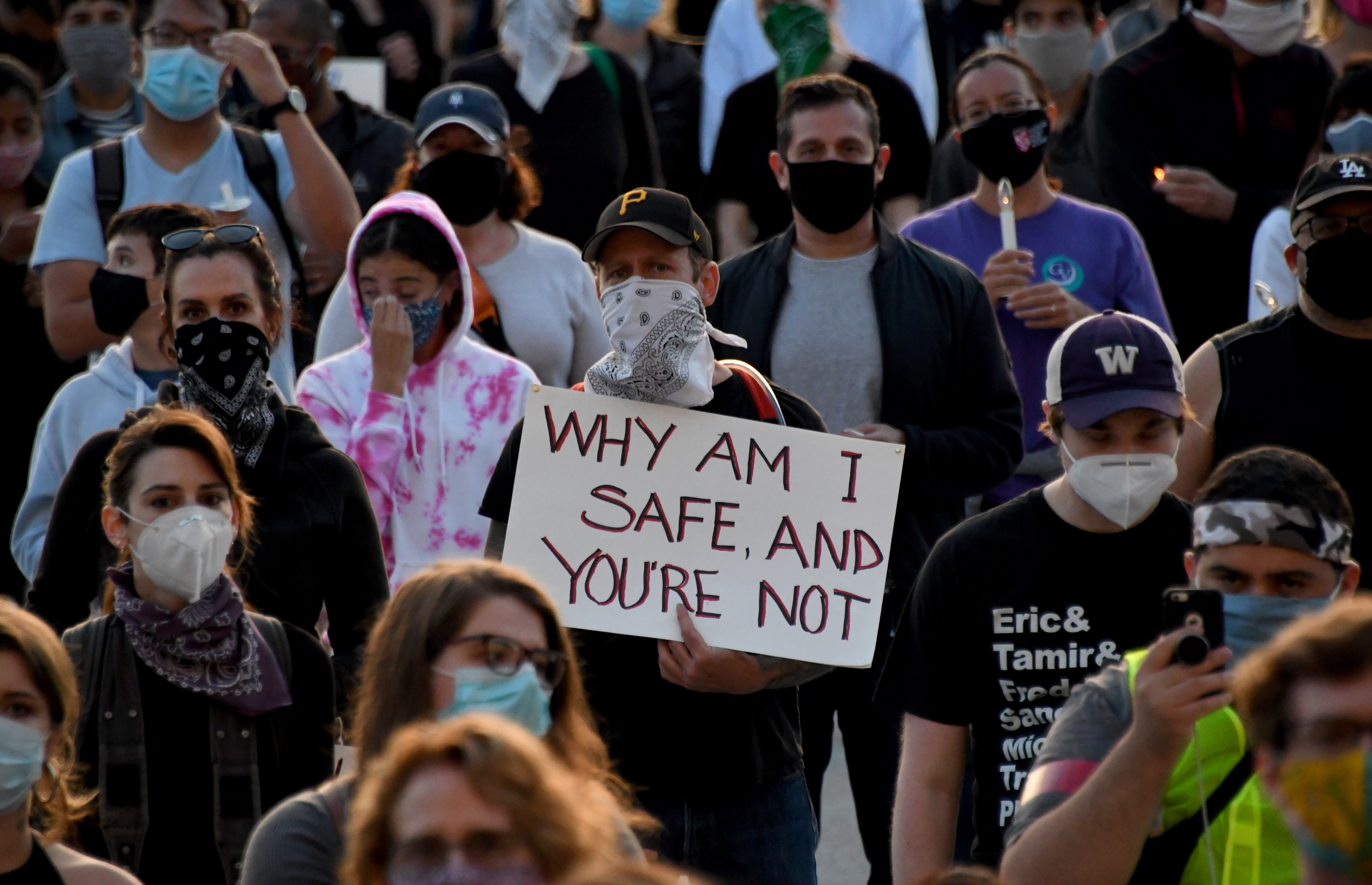 55/65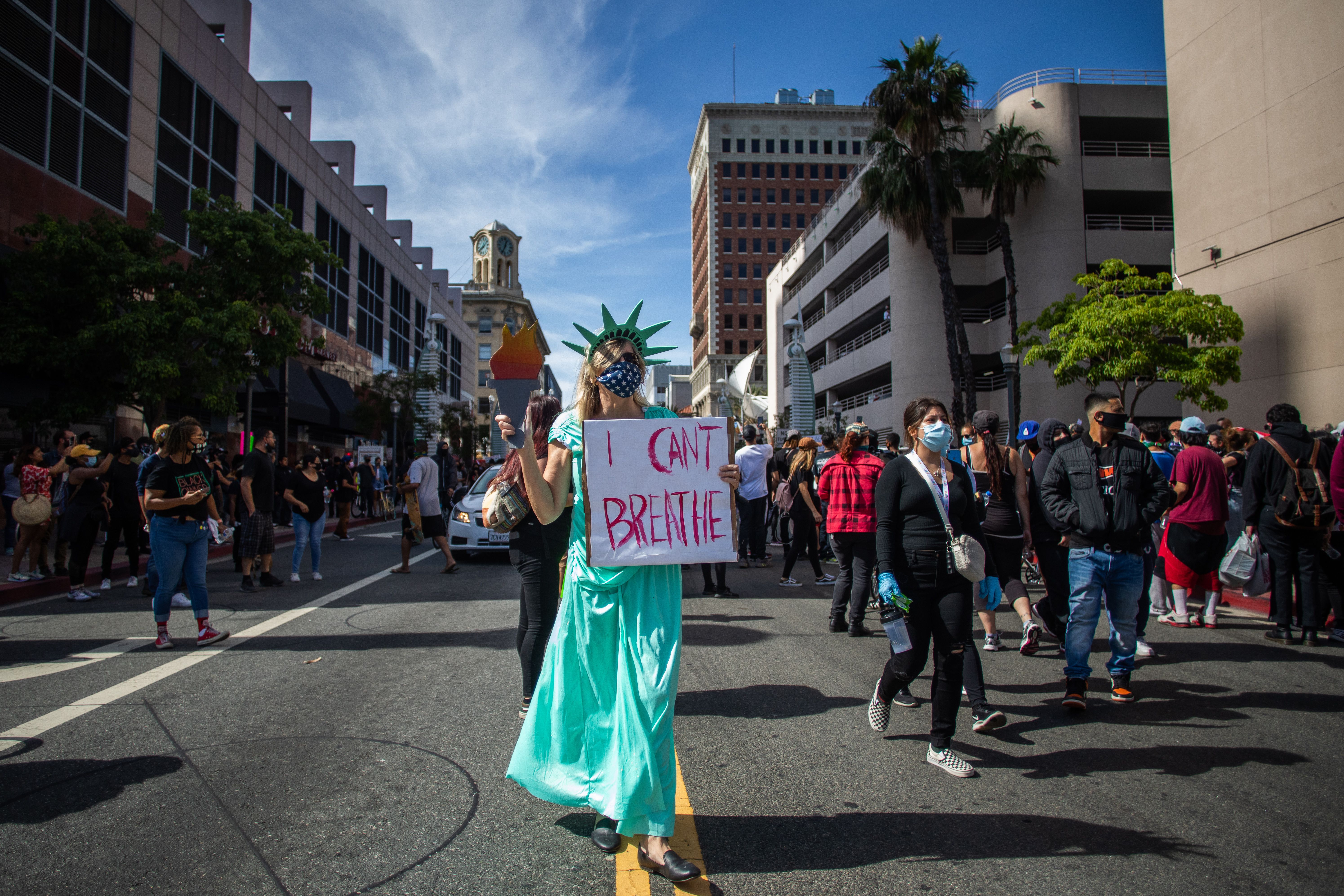 56/65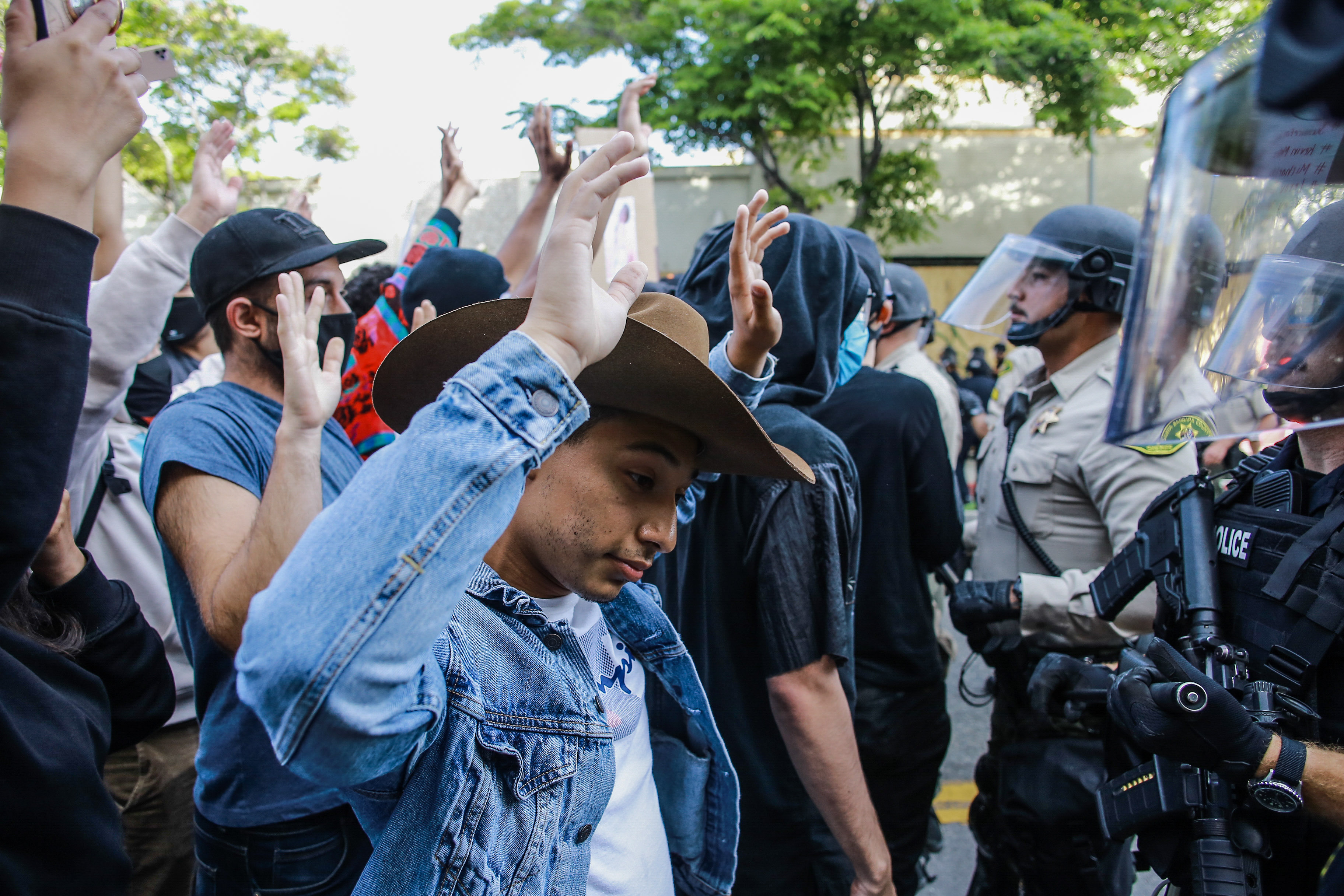 57/65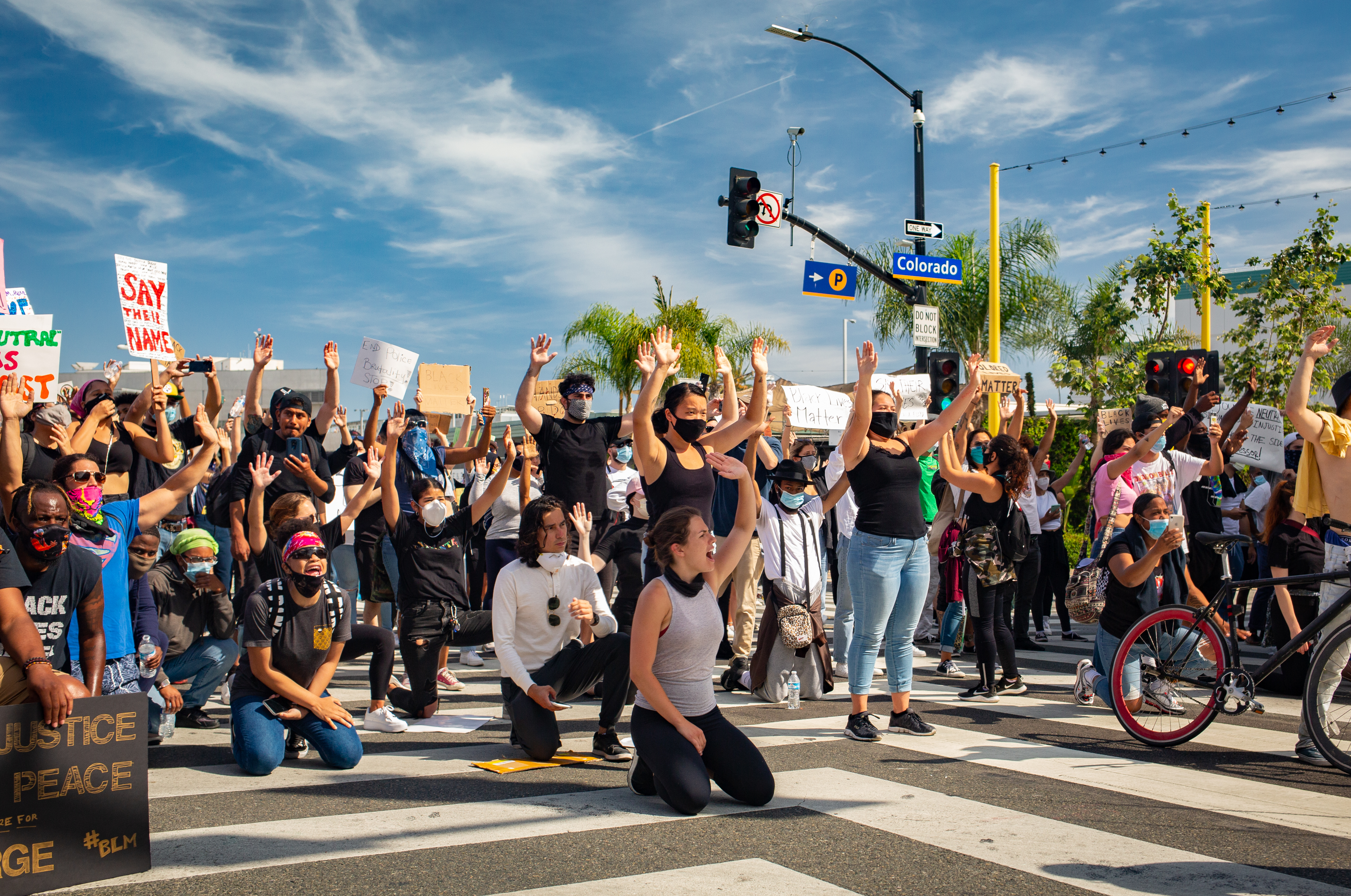 58/65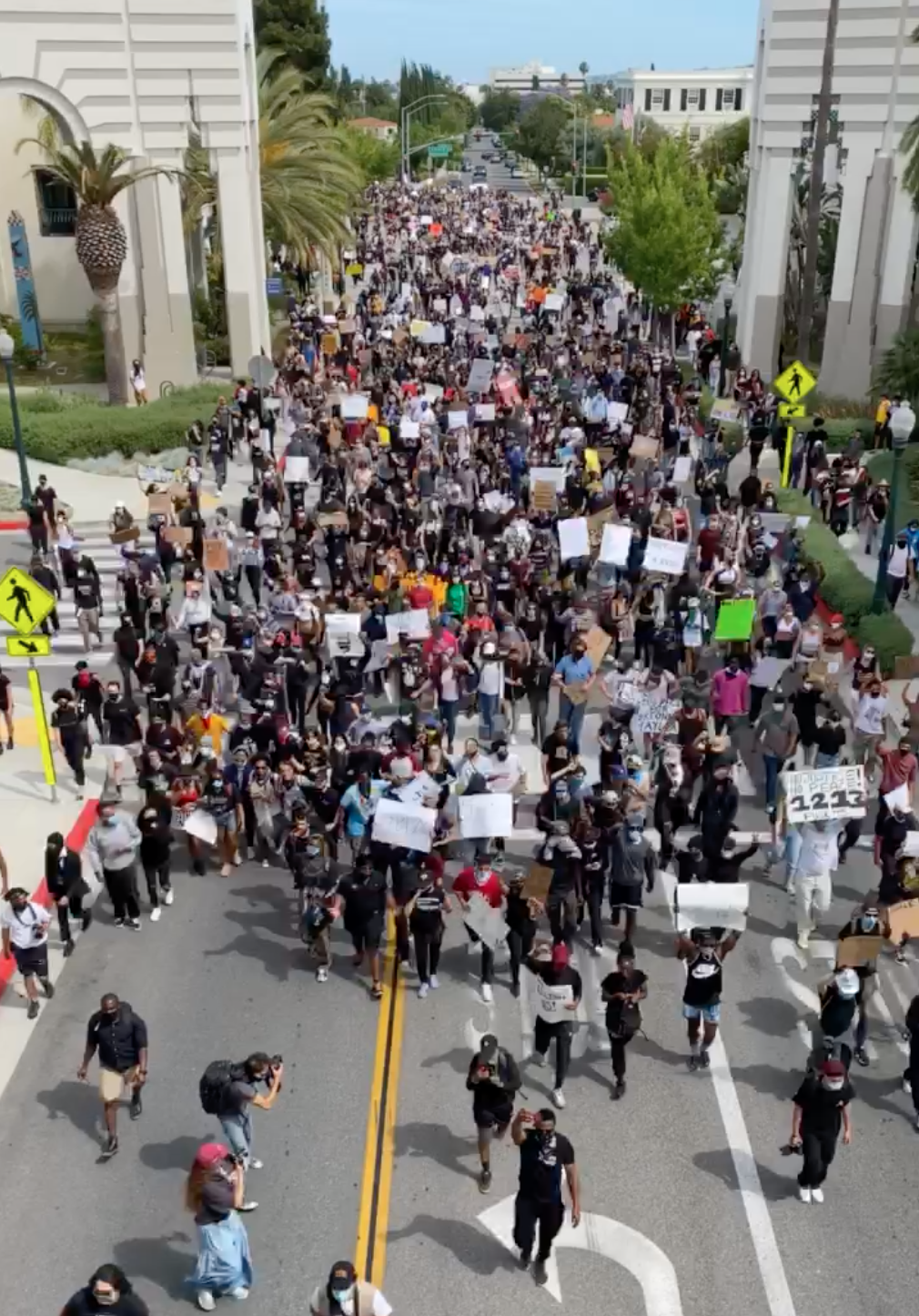 59/65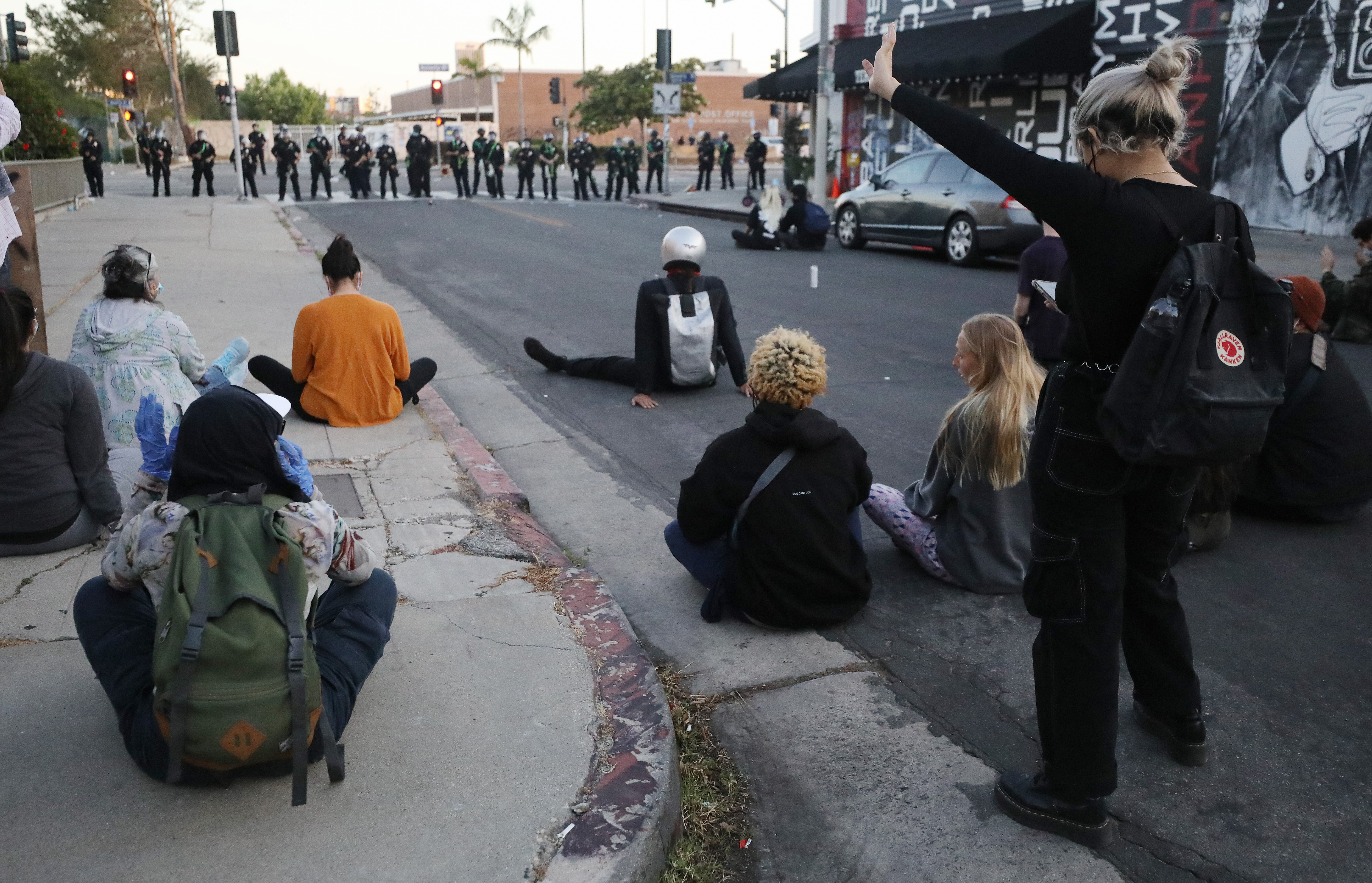 60/65
61/65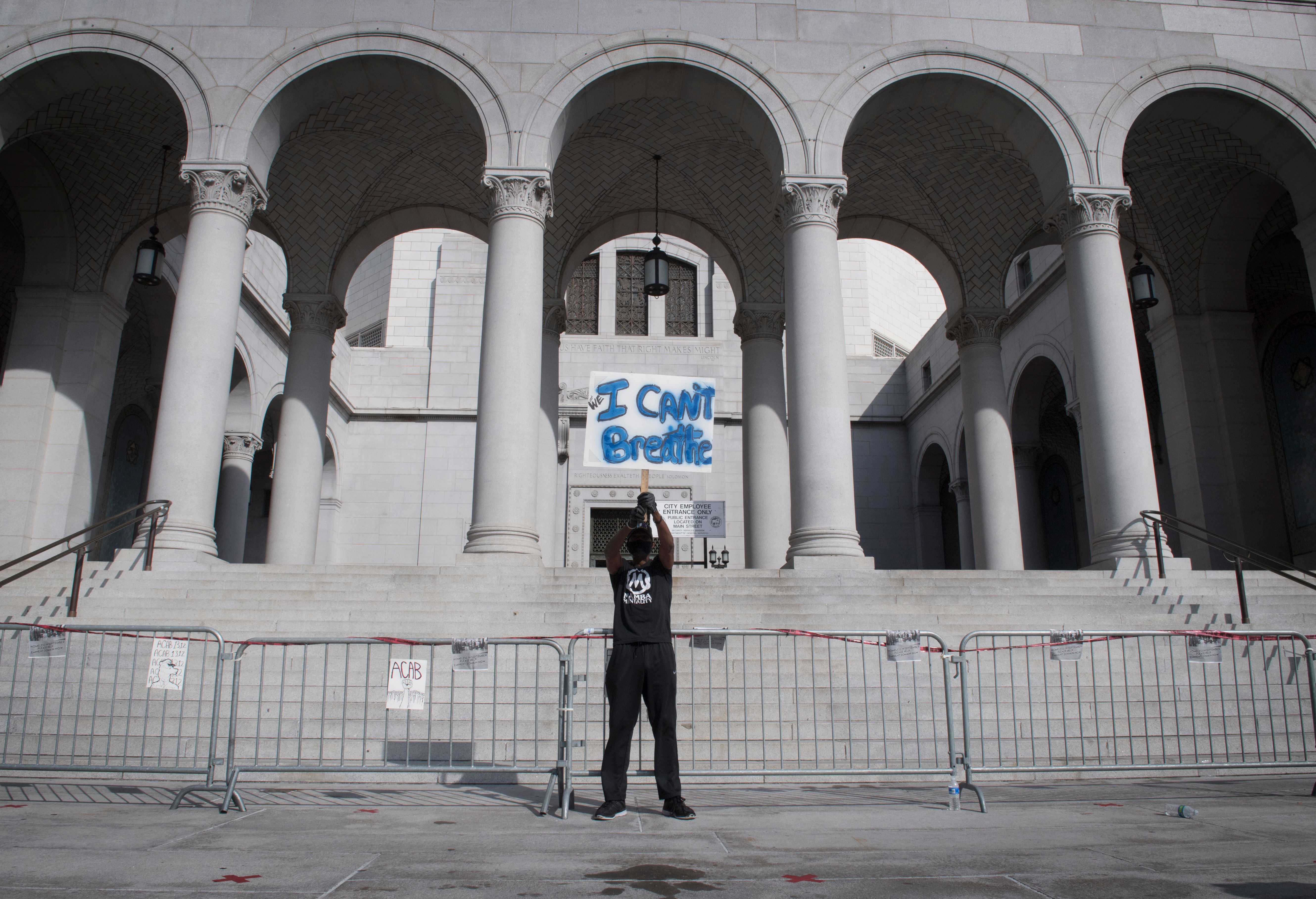 62/65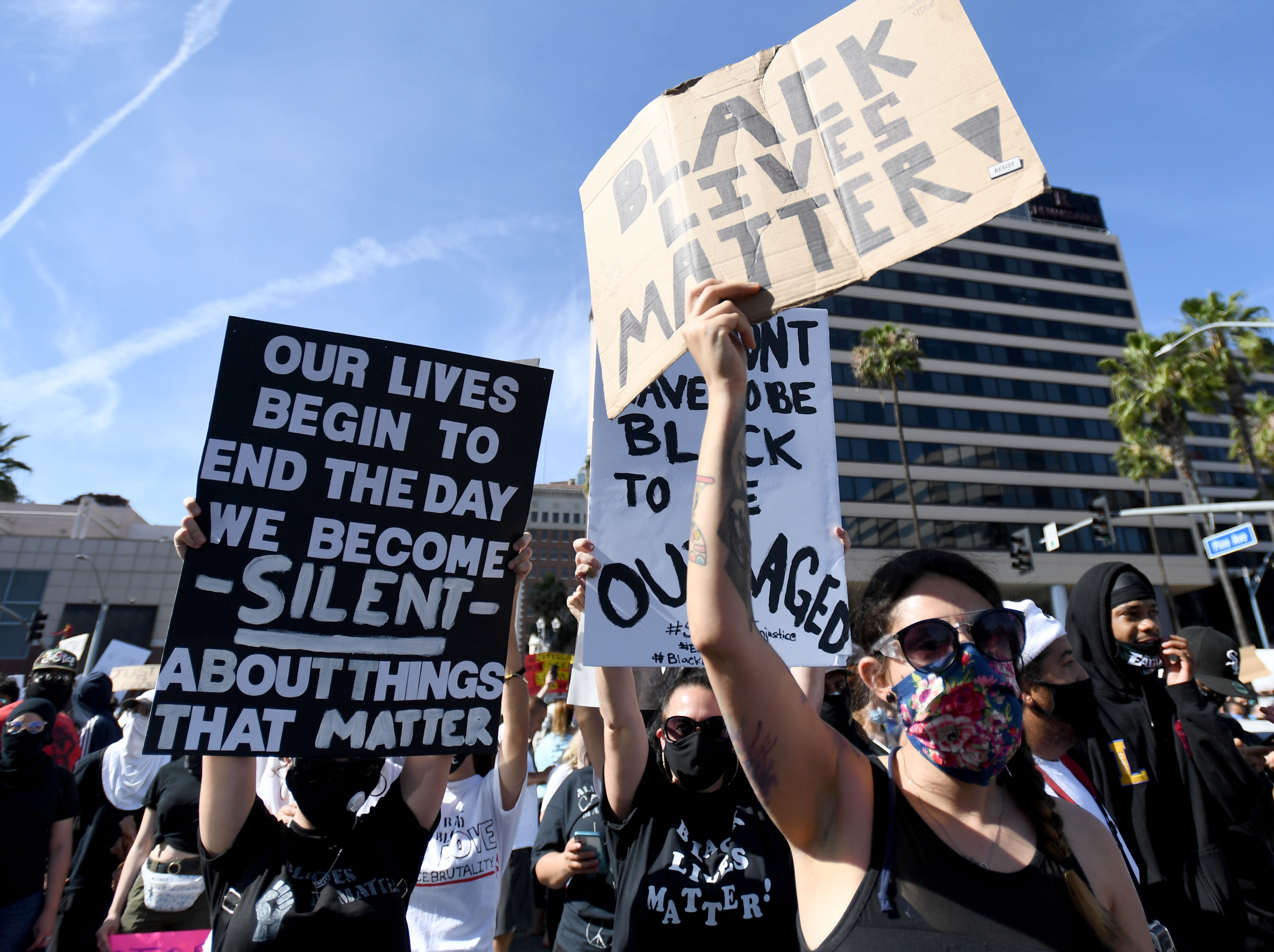 63/65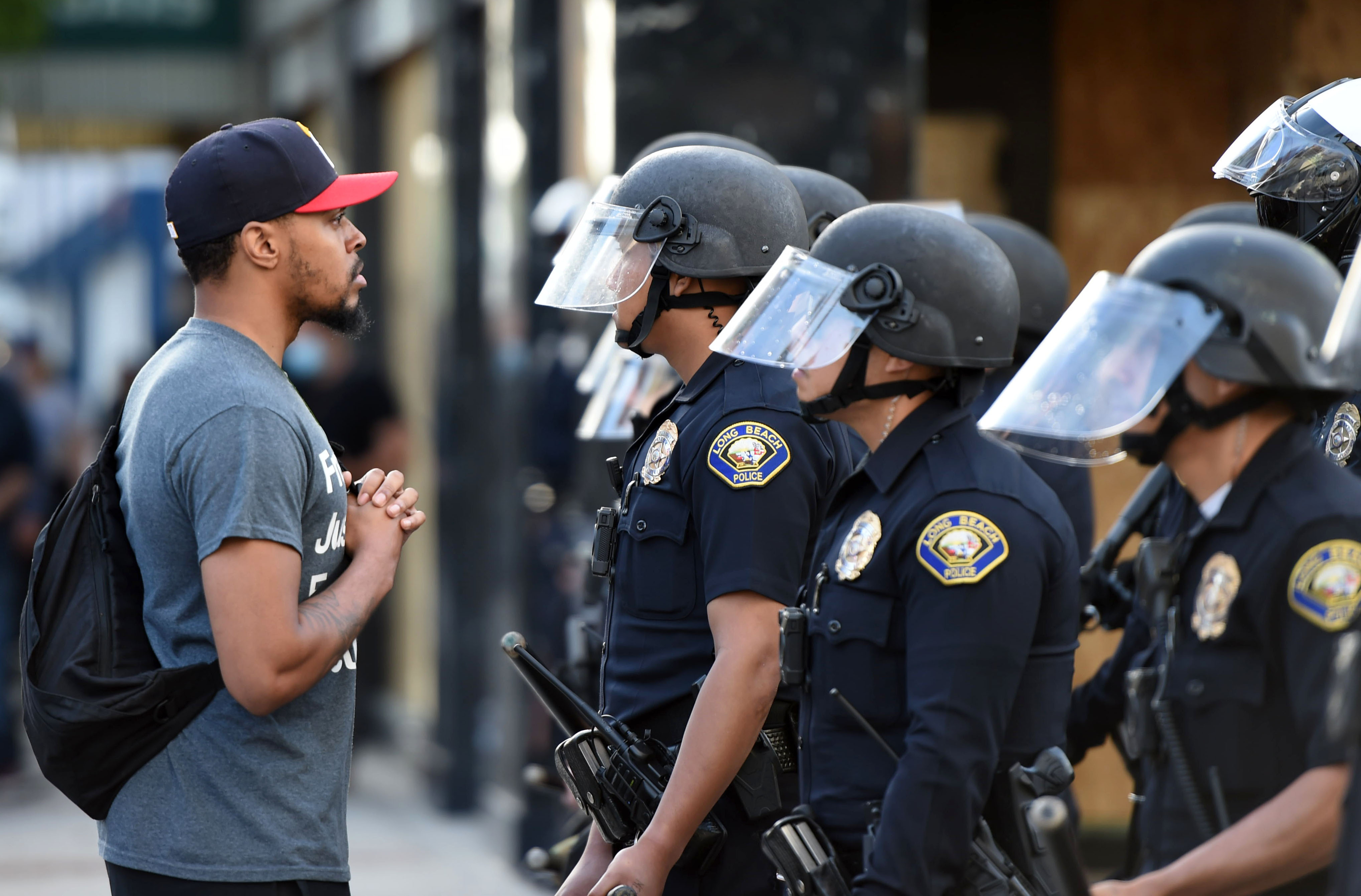 64/65
65/65
More Photo Galleries