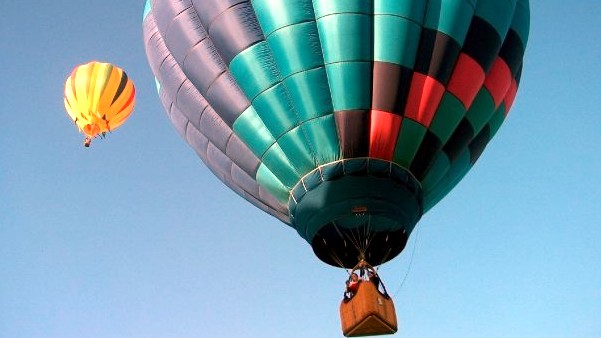 Temecula Balloon & Wine Festival
The Temecula Valley Balloon & Wine Festival rises from Friday, June 1 through Sunday, June 3.
WELCOME, SUMMER: Many people look to Memorial Day Weekend as the unofficial official start of summertime and it isn't hard to see why. A lot of kids are getting out of school, it is a long weekend, and the weather's balmy-ing up. But many others choose to spend part of the weekend honoring the spirit of the day -- a perfect choice -- and resting up from a school year now wrapped. So if you choose to buck the trend and instead start your summer on the first weekend of June, we'll suggest starting it in Temecula if you like wine, food, and balloons. Yep, it is time again for the wine country's biggest annual to-do, a tasting-packed affair that has a lot of people looking up at the sky and looking down at their plates.
THREE-DAY WEEKEND: The Temecula Valley Balloon & Wine Festival also falls over three days; this year the party is on from Friday, June 1 through Sunday, June 3. The straight-up vino tasting opportunities are popular, but a lot of people choose to go for the food and wine pairings (various local restaurants and wineries cover the various courses, and different seatings feature different venues). Also popular? The concerts. Lifehouse and Phil Vassar are two names on the bill. And, yep, we couldn't float away without mentioning the balloons. They're in the very name and several always make a showing, both for nighttime glows and early morning flights. There's a reason why balloons and wine countries have such a long and solid relationship; there are few sights more beautiful and calendar-ready. So, are you covered for your first weekend of the summer season? Pretty sights and delish tastes? Okay, good. Now, for more details on the kids' area and parking and vendors and and and...