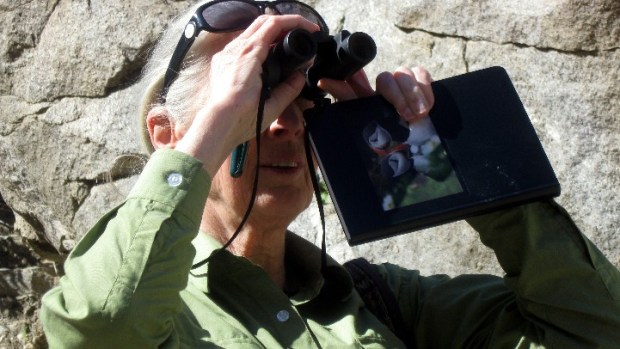 Friends of the Desert
Jane Goodall looks for birds in the Coachella Valley.
COACHELLA CHALLENGE: Things'll get a mite quiet around the Coachella Valley come Easter 2011. After all, the Coachella Music & Arts Festival is done for another year, and Stagecoach won't debut for another week yet, or just under. Meaning it is the perfect time for nature lovers to grab their binocs and head out for the Earth Day Birding Challenge. It's happening the day after Earth Day, so Saturday, April 23. And when we say it is happening that day, we really mean it; the challenge is on from "midnight to midnight." Meaning avid wing watchers'll be out in the wee smalls, trying to find all the feathered wonders they can.
THE CONTEST: "Identify as many bird species" as you possibly can, either on your own or with a group of fellow birders. If you do so, you'll get an award and the glory, and the good feeling that you've helped fundraise for Friends of the Desert Mountains. Now about that "midnight to midnight" deal. The challenge covers four counties, so there is some room to cover. Not finding roadrunners or wrens where you first land? Best head somewhere else. Good luck, birders, and get some shut-eye ahead of time, if possible.