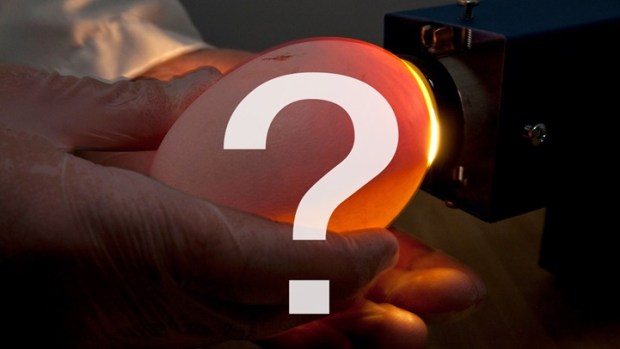 Ken Bohn
The San Diego Zoo's Wildlife Conservancy has a condor egg guessing contest on. When will it hatch? Enter your thoughts for a chance to nab a Conservancy Condor Adoption Package.
SCHOOL ROOM CHICKS: Many of us had the pleasure and fun, as elementary schoolers, of waiting on a bevy of chicks hatching. We visited the eggs daily, or even hourly, admiring how the lamp above kept the warm and that, in mere days, little fuzzy balls of peepery would be hopping about, outside the shells. Our fascination for things hatching doesn't wane as we grow up, and while we may never have an incubator full of chicks again, we can turn our attentions to other birds and how their young come into being. Certainly one of the rarest of birds, and among the most fascinating, is the California condor. Everyone knows how low -- low low low -- the numbers on condors in the wild dropped a few decades back, and everyone knows the high -- high high high -- interest many groups and individuals have displayed in making sure the condors continue in a robust and plentiful way. So when a condor egg is set to crack open, revealing a small(ish) condor inside? It's an Event, with a capital E.
AND THAT'S HAPPENING... right now, in San Diego. So happening that there's a whole egg watch on, and a guessing game as to when the beak'll poke on out. Have a theory? Keepers say March 18, or thereabouts, is in the neck of the woods, but you'll need to guess the hatching down to the minute. What's your prize, if you predict the date and time or come the closest? Nope, not a condor (though we kind of want one of our own); you will, however, be awarded a Wildlife Conservancy Condor Adoption Package.