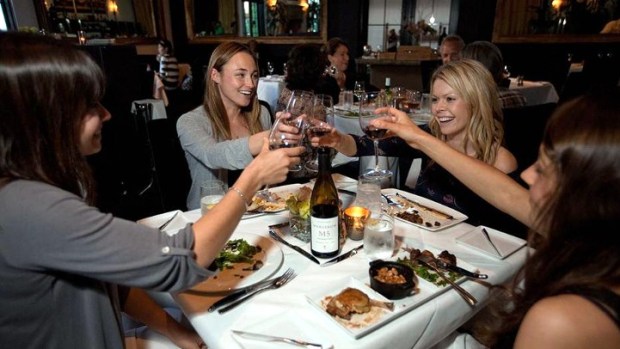 Film Feast
Film Feast will once again happen during the Santa Barbara International Film Festival, Jan. 26-Feb. 5, 2012.
IN-THE-DARK DISHES: When you think of movies and food, you likely think of edibles you don't need to look at while they're being consumed. You don't need to see your movie food after you pick it out in the case and purchase it. You don't need to admire its shape and color as you pop it in your mouth. And you don't need to talk about it with your companions. In fact, talking about your popcorn or choco mints with the person next to you is certainly a no-no. Which is one reason we're enamored of the Santa Barbara International Film Festival's Film Feast. Nope, we're not knocking popcorn, but Film Feast is about enjoying gourmet tasting menus outside of the theater, where the food can be savored and discussed with other people. Of course, you may also want to talk about the movies you're taking in and the stars you've spied, since SBIFF draws the high-wattage types.
DATES: The film festival is on from Jan. 26 through Feb. 5, which just happens also to be the run time for Film Feast. Local wineries and restaurants participating in the tasting menu deals include Aldo's Italian Restaurant, Bacara Bar, and The Harbor Restaurant. There are several spots, in fact, on board, so bet whatever part of the city you're in during the fest a movie-related dinner deal'll be nearby.