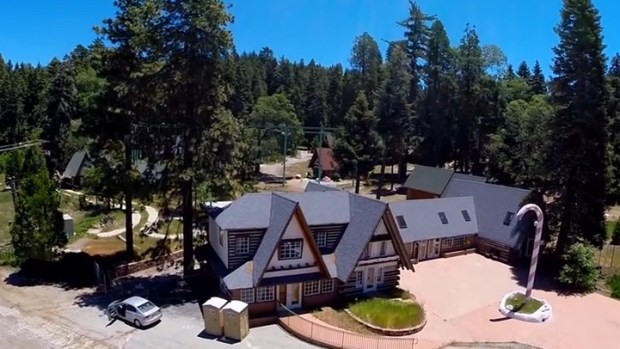 SkyPark
SkyPark, a new outdoor recreation destination in Skyforest, will open in the spring of 2015. The refurbishment of Santa's Village, the long-closed destination, is part of the park's larger plan.
RETRO FAVORITE: Talk to many a SoCaler who grew up within driving distance of Lake Arrowhead and you're bound to get some gushy, childhood-sweet rhapsodizing over Santa's Village. Remember Santa's Village? It debuted in the middle of the decade that sat at the middle of the last century -- hello, 1955 -- and charmed families searching for some mountain air, chillier temps, and a peek inside the inner workings of how Christmas comes together. The charming little plot closed a couple of years shy of the turn of the millennium but has continue to exist, though dormant, in Skyforest at the edge of Arrowhead. But like holiday magic, the village will once again open, this time as part of SkyPark, a bike-riding and outdoorsy sports destination that'll fill out much of the 154-acre property. Developed by Bill Johnson of Mountain Country Realty, SkyPark is expected to debut in the spring of 2015.
WILL IT BE A MATTER OF TIME... before people who went as kids in the '60s, '70s, and '80s take their own kids and grandkids for a look-around? Before hitting the two-wheel trails and zip lines for some higher elevation adrenaline-raising sportage? Fingers crossed, outdoor-Santa-loving enthusiasts. Until then, Mr. Johnson offers a peek at what's to come...