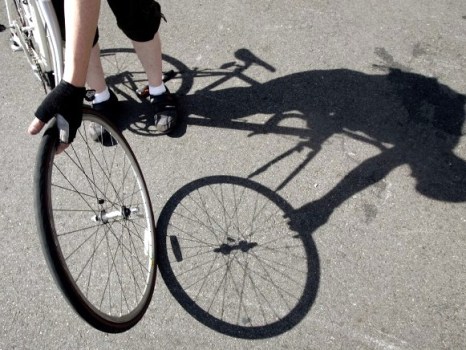 Getty Images
There are loads of car-free discounts being offered at Santa Barbara hotels and businesses.
WORTH THE CYCLE: If you're pedaling through Santa Barbara, or arriving by Amtrak, or scooting around via your MTD bus pass, best eye the rather lengthy list of deals and discounts that Santa Barbara Car Free has organized. The program is running through Dec. 31, 2011 -- it just kicked off on New Year's Day -- meaning you'll have many, many months to soak in the money-savers.
LIKE... Brisas del Mar has a Sunday through Thursday savings going on (20% off). Aldo's Italian is offering a free appetizer or dessert with entree purchase. And and and discounts everywhere you look, all for spinning your own wheels, or sharing the ride. You'll want to note specifics, like the tickets or bus passes you'll need to hang onto to get your discount. Also, make sure that bike isn't motorized. Rather, it should be you-orized. We're not going to ask if that's a word, because we know it isn't, but it should be, because it feels like a nice, pro-active word. Webster's? Hello?