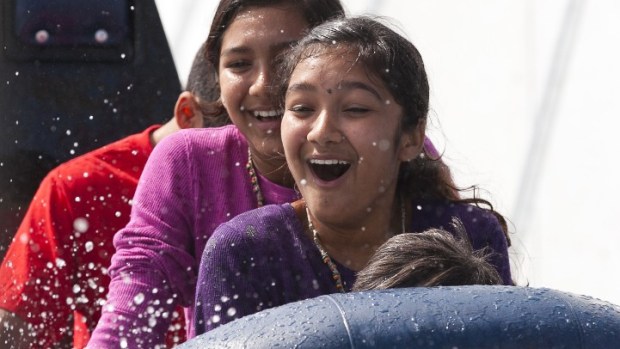 San Diego County Fair
The San Diego County Fair is on through Monday, July 4.
IT'S TRUE: Even a notably lengthy fair -- say a county fair that lasts for a good long month -- has to wrap at some point. Good thing that we're only at the halfway marker of the San Diego County Fair, and there are still a few more major to-dos to go before the Del Mar-based party takes down the rides on Monday, July 4. Coming up: the Doobie Brothers on Tuesday, June 21, Neon Trees on Wednesday, June 22, and Willie Nelson's Country Throwdown on Thursday, June 23.
ALSO CHOICE: Taste of the Fair is on Tuesday, June 21 and the San Diego International Beer Festival gets the foam going from Friday, June 24 through Sunday, June 26. And if you haven't gone over the New Foods at the Fair page, might we recommend you spend a bit of time getting to know Deep-Fried Pigs in a Blanket and Deep-Fried Butter. And not only is the Chocolate-Covered Corn Dog covered in chocolate (the name practically gives that fact away), but there are rainbow sprinkles involved. Rainbow. Sprinkles. On your corndog. That's like a county fair x 1000.