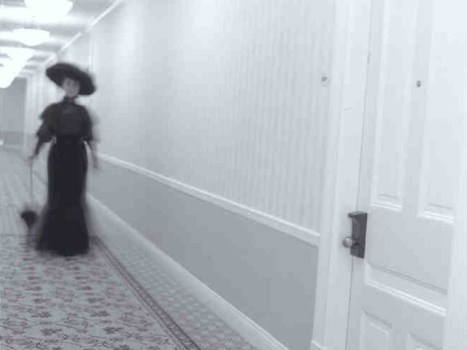 Hotel del Coronado
An image from "Beautiful Stranger: The Ghost of Kate Morgan and The Hotel del Coronado"; the hotel is offering a Room with a Boo package on Oct. 29 and Oct. 30, 2010.
DEVIOUS DEL DELIGHTS: Thinking about attending the Hallowine & Spirits party at the Hotel del Coronado on Saturday, Oct. 30? The bash isn't the only Halloween-flavored happening at the historic Coronado Island hotel. The Del is also offering a one-night "Room with a Boo" package. The dates it is available are trés specific -- Friday, Oct. 29 and Saturday, Oct. 30 -- so you'll need to plan your visit around those.
HERE'S TO HOTEL GHOSTS: You'll get a copy of the book "Beautiful Stranger: The Ghost of Kate Morgan and the Hotel del Coronado" with this package (you can see a photo from the book above). And if you stay on Oct. 29, there will be s'mores on the beach, along with the screening of something goose-bumply. The mere thought of eating s'mores on the sand near this landmark property has us sold, but a full book on a famous hotel ghost? Sold. There are additional taxes and charges, but the rate starts at $199. Not goose-bumply at all.