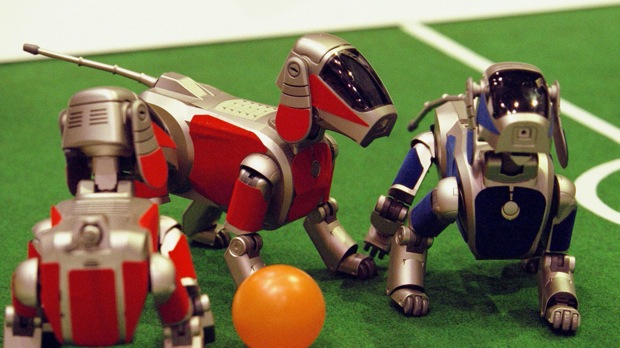 Getty Images
We hope a robot dog or two will make an appearance at the 2010 Riverside Robot Expo.
"LIFE-SIZED ELVIS PRESLEY ROBOT": Sometimes you only need to read a handful of words to be inspired to attend an event. "Life-Sized Elvis Presley Robot" are all we need. Also helpful, though, is this sentence: "Robot enthusiasts of all ages are welcome to attend!" Have we ever described ourselves as a "robot enthusiast"? We will surely do so now. Because robotics are nifty, and several people are gathering in Riverside on Saturday, Nov. 6 to operate robots and talk robots and make robots walk and talk and perform robot-y antics.
WOODCREST LIBRARY: That's the location of the afternoon get-together. If you don't have your own robot to arrive with, no worries; you'll see plenty there, like Optimus Prime and "Artbots" and all sorts of other botty creations. It's free, too. While we wish there'd be a robot arm to take our cash, we're more glad to keep it stowed in our bag.