Man Sought in Attack on Jogger in Camarillo
A 51-year-old woman suffered minor injuries in the attack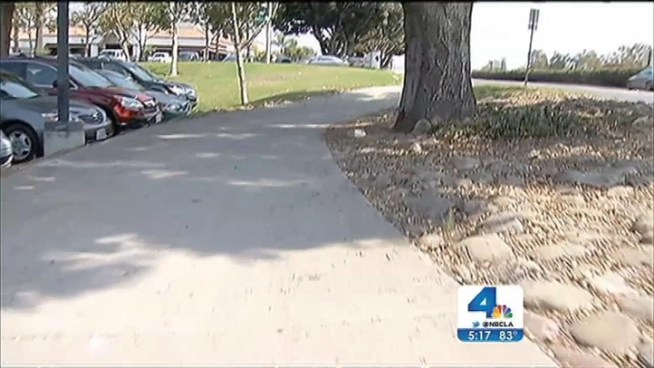 Gordon Tokumatsu
A jogger told police a man came up from behind, grabbed her and pulled her to the ground early Tuesday morning in Camarillo. The woman was warming up for a private training session at the shopping center's gym when she was attacked. The suspect took off on foot and hasn't been seen since. Gordon Tokumatsu reports from Camarillo for the NBC4 News at 5 p.m. on September 11, 2013.
Residents in Camarillo are being warned about a violent predator who grabbed a jogger by her buttocks and threw her to the ground, authorities said.
"Though this is an unusual occurrence, the Camarillo Police Department encourages citizens to take extra precautions when walking alone, especially during the hours of darkness," the Ventura County Sheriff's Department said in a news release.
A 51-year-old woman was jogging in the 1800 block of East Daily Drive Tuesday morning when a man approached her from behind, according to Ventura County Sheriff's Department. The attack happened about 6 a.m.
A man grabbed the jogger's buttocks and pulled her the ground. As the victim fought back and yelled for help, the attacker let go and ran east toward Murray Avenue, the department said.
The victim suffered minor injuries.
Police are searching for a Hispanic male with a dark-complexion in connection with the attack. He is described as 5 feet 7 inches tall with short, dark, curly hair.
He was wearing a dark-colored beanie, gray sweatshirt or jacket, and dark pants at the time of the attack, authorities said.
A $1,000 reward has been posted by Ventura County Crime Stoppers for information leading to the arrest and criminal complaint against the groper.
Tipsters are urged to call Detective Christine Rettura at 805-384-4741, or Crime Stoppers at 800-222-TIPS (8477).