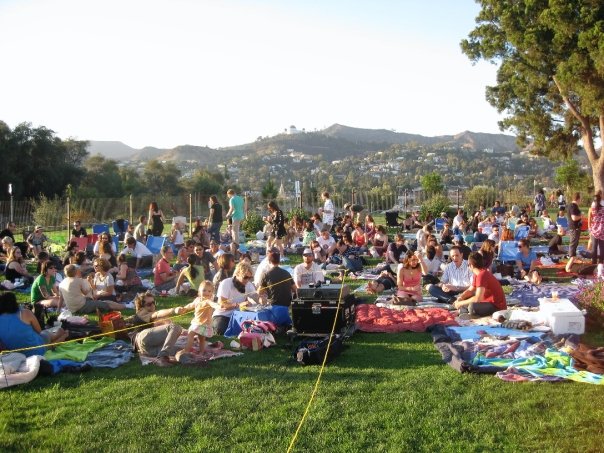 When Barnsdall Art Park asked people to choose four great Los Angeles-set movies for its September outdoor screening schedule, we wondered what the mix would be.
Would fans go with some sci-fi mixed with serious fare? Or more rom-com paired with rom-dram? Turns out people wanted some femme fatale with their... well. Femme fatale.
"LA Confidential" and "Who Framed Roger Rabbit?" are two of the picks for the September Outdoor Movie Saturday nights at Barnsdall Art Park; Barnsdall just announced the schedule on Friday. And of course, those two films have more than just their local settings in common. They boast two of the best on-screen femme fatales in recent movie history: Kim Basinger's Veronica-Lake-y Lynn Bracken, and the Kathleen Turner-voiced Jessica Rabbit.
Does it matter that one's a noir-ish pot-boiler and the other's a... noir-ish pot-boiler? And you thought we were going to type that one was a highbrow mystery and the other an antic-filled animation. They're both of those, too.
The other two films are of the rom-com and rom-dram set: "LA Story" and "(500) Days of Summer."
You also know this. We know you know this. But can we also add that the entrance to Toontown in "Who Framed Roger Rabbit?" is just a smidge north of Barnsdall, in Griffith Park? Just in case you want to visit after the film.
Copyright FREEL - NBC Local Media