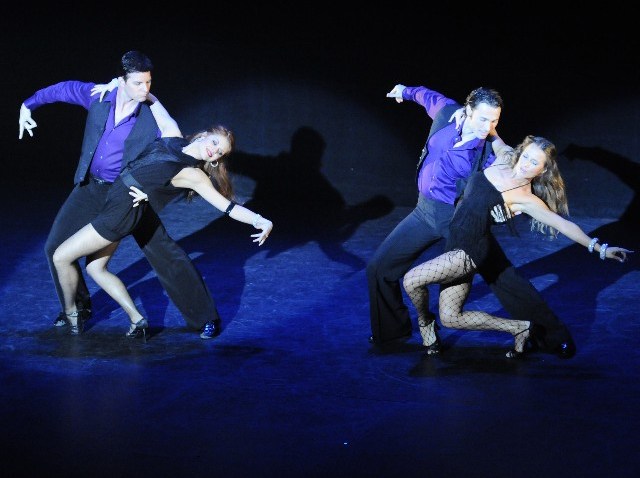 Just. Hesitation. There's just no way, following the week of an epic, half-a-country-wide snowstorm, that talking about shimmying with master ballroom dancers, outdoors, on a beautiful LA Saturday, won't come off as, well. Kind of mean, right?
We don't want to be mean. We wish everyone who is sick of snow and just wants to shake the sleet right off could be at the Grove on Saturday, Feb. 5, when some "Dancing with the Stars" alumni will be teaching a free "Master Ballroom Class" to any takers.
A dance-off is promised, and the winners get tickets to "Ballroom with a Twist," which is currently on at the El Portal (oh, and of note: Jane Seymour is the Celebrity Host for the Feb. 4-6 shows). "Ballroom" cha-chas through Sunday, Feb. 13.
The time on the Grove shimmy-thon is noon-1 p.m. on Feb. 5. You'll be sitting on a couch for a lot of Sunday, right? Staring at a television? Do some dips or something, in the sunshine, the day before.
Copyright FREEL - NBC Local Media