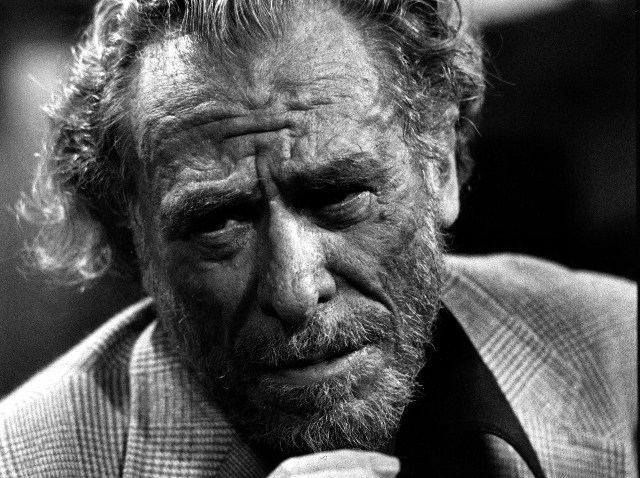 No one ever really needs to go back in time to tell a writer or artist about the fame and adoration that will await his or her work, posthumously, although it is certainly a tempting fantasy.
An episode of the BBC series "Doctor Who" recently did it (the man who got to peek into the future was Vincent Van Gogh). And we admit we had a similar temptation while on a recent visit to the Huntington Library, where one of those giant and regal museum banners hung over the columned entrance. The subject? None other than Charles Bukowski.
What would the local bard of bars and streets and people on the edge, a man who passed away over a decade and a half ago, have said if he had known that not far in the future his own visage would be draped across one of our city's, and let's be honest, one of the world's, most beautiful and refined cultural institutions? We can't fathom, although we hope he'd have been pleased.
We're pleased at the extensive Bukowski papers on display at the Huntington; the exhibit opened on Oct. 8 and runs through Feb. 14, 2011. The Huntington says it is "a much-anticipated exhibition on the life and works of Charles Bukowski," and that should be enough to get any fan there before February.
And if you're wondering what the latest is on the push to have the postal service release a Charles Bukowski stamp, you can follow the updates here.
Copyright FREEL - NBC Local Media