It's one of the not-so-secret secrets of our city and something that a lot of people want to visit but just have made time for quite yet. And it has a special place in a lot of train-loving dads' hearts, which makes this Griffith Park attraction one of our top recommendations for a Father's Day outing.
Oh, and did we mention what we're about to mention is also free? Free admission, free parking.
We're talking about Walt Disney's Carolwood Barn, which is not a building constructed for the legend's studio or theme park. Nope, the rather wee and boxy building once sat in Walt Disney's own backyard in Holmby Hills, so perhaps it is the most personal of all the structures the dreamer dreamt up.
Today it sits in Griffith Park, a living tribute to Mr. Disney's love of all things railroad. So there's some Disney history mixed in and several artifacts to catch the train buff's eye. Plus? It is a short walk over the Los Angeles Live Steamers and all of their train-focused to-dos.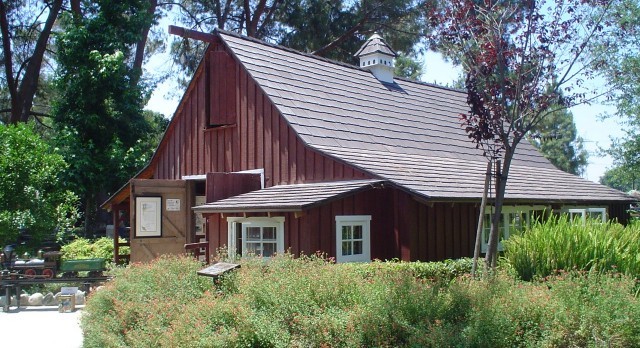 We call it a fine Dad's Day recommendation but we are not a dad, nor are we male, so we certainly don't want to imply trains are strictly a guy thing at all; au contraire, we're wild for them. But since the Walt Disney barn is open every third Sunday of the month, it always coincides with the third Sunday in June, aka a certain paternal holiday.
Again, it is free, but donations are accepted. Last two things? Hours are 11 a.m. to 3 p.m., so make for Griffith Park after your Father's Day brunch (Father's Day, by the way, is Sunday, June 17).
And our favorite bit? We met Margaret Kerry, the model for Tinkerbell, at the barn a few years back. Sometimes Disney legends just show up to chat. Hope you and your pops are lucky in that respect this year -- it's fun.
Follow NBCLA for the latest LA news, events and entertainment: iPhone/iPad App | Facebook; | Twitter; | Google+; | Instagram; | RSS; | Text Alerts | Email Alerts
Copyright FREEL - NBC Local Media