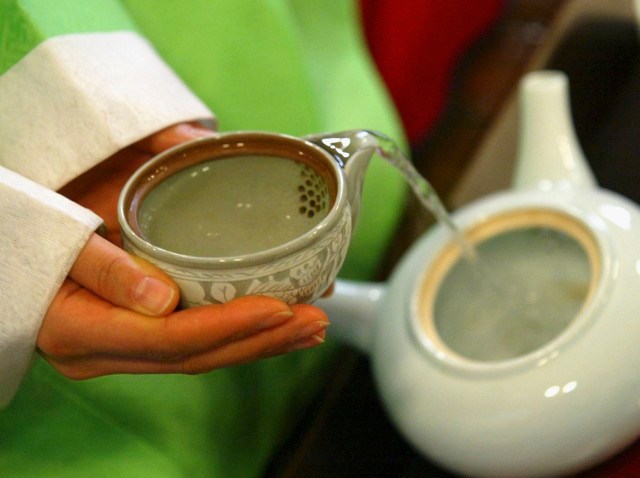 Your job: get to the bar. Our job: Help you find that perfect drink. This week, NBCLA's "Drink This" journey takes us out for...
Kulov's Tea Tour: The Fowler Museum -- which has been running a major tea exhibit for a few months now -- and Algabar Home & Life are pairing up, like shortbread and darjeeling, for a Sunday devoted to a sip of worldwide stature.
The host: Kulov. Have you attended one of Kulov's hot bev-laden Valentine's to-dos?
The day: Sunday, November 15th. Hours are 11:30AM-5:30PM. On the schedule: A tour of the Steeped in History show at the Fowler, followed by a demo by a master tea blender at The Art of Tea, followed by tea cocktails from Fete du The.
The food: Tudor House for a light midday snack; later, there will be edibles made with tea at the cocktails portion of the day.
The price: $75 (if you're a Fowler member, $60). Call 310-825-8655 for reservations.
The full immersion: More and more we're tired of dabbling. Oh, we'll dabble still, but we feel the need to know something top to bottom, Wednesday to Tuesday, A to Z and back to A again. This is such a day for the tea aficionado.
If you can't make it... The Steeped in History show will close at the end of the month; November 29th, in fact. Best get to UCLA before then.
Copyright FREEL - NBC Local Media