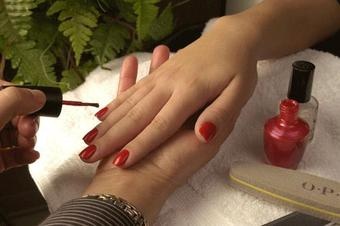 For those women in their 20s and 30s who think about having children "someday," the American Fertility Association would like to have a word with you.
Their traveling event, Manicures & Martinis, visits cities to speak with women about environmental toxins and STDs that affect fertility (um, yikes) as well as the reality of the biological clock (apparently, it really ticks... and you shouldn't ignore it).
This Tuesday, November 10, they're at the Bellacures Salon at 239 N. Robertson Blvd giving away free manicures and non-alcoholic "Fertilitinis" (yes, really) from 6:30 pm-7:30 pm. But you gotta RSVP to lisav@theafa.org with your full name if you want one of the 20 spots left. Your children might thank you someday. [Racked Inbox]
For more stories from Racked LA, go to la.racked.com.
Copyright RACKL