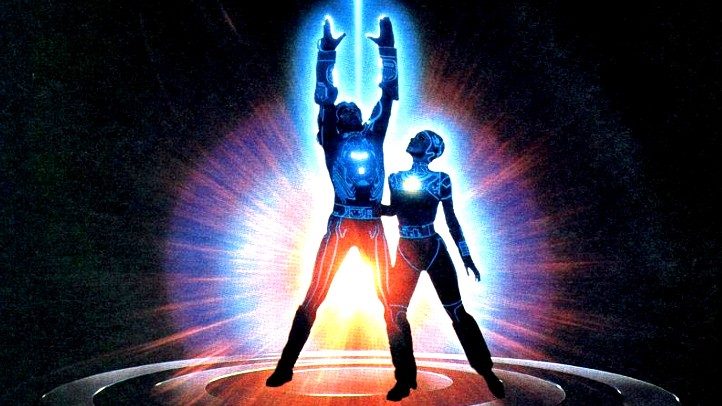 While we all cite various films that were and are important to us for a multitude of reasons, we can all agree that certain movies stand out as works that change the course of cinema history.
The first talkie, the first Technicolor, and those movies that began to run with computer-generated imagery are milestones of moviedom. "Tron" was one such computer-forward movie, and while it wasn't the first film to employ CGI, it remains a standard-bearer, one of the first of the class of ones-and-zeroes-enhanced films that arose in the late '70s and early '80s.
The film is celebrating its 30th this year with a screening at Grauman's Chinese Theatre and an afterparty in the Grauman's new ballroom. The date is Saturday, Oct. 27 and the headline? Some of the behind-the-sceners and cast members are expected to show and panel it up ahead of the 7 p.m. screening.
What would you ask? We want to know if they've patented that particular "Tron" glow as an official paint color. Because we want to paint our den in that particular white-blue.
Other to-knows: You'll want to dress "Tron," and if you don't know what that means think futuristic bodysuit-helmet-type stuff. (Snug bodysuits, natch.) You'll want to be ready to see "Tron" artifacts, which will be on display in the theater lobby. And you'll want to be ready to shake your snug bodysuited stuff to live acts who cite Wendy Carlos, who created the "Tron" soundtrack, as an influence. (Mobius8, Nosaj Thing, and Alluxe are on the synth-sweet bill.)
Cost is fifty bucks but there are some pricier, deluxed-out VIP options, too.
Now, who is simply dressing as the grid? That would be bold, in our opinion. Go grid, someone, please.
Follow NBCLA for the latest LA news, events and entertainment: iPhone/iPad App | Facebook; | Twitter; | Google+; | Instagram; | RSS; | Text Alerts | Email Alerts
Copyright FREEL - NBC Local Media