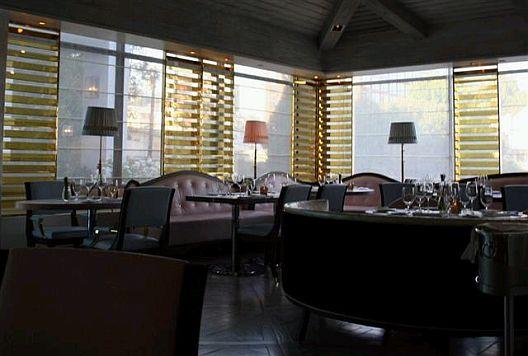 Faced with a crumbling empire after a multi-million pound loan fell through last week, Gordon Ramsay has now sold his Hollywood restaurant, less than a year after Gordon Ramsay at The London West Hollywood first debuted. The sale can be attributed to Big Gordo's money problems, plus the flop status at the restaurant, where a source said that crowds have been sparse, and that diners expected to see the celebrity chef: "People would come in and ask for him and it was embarrassing to have to tell them he wasn't here." In fact, other sources say that things have gotten so slow at the restaurant that staff often outnumbered customers.

As of today, the restaurant—which is now under the control of the London West Hollywood hotel—won't close, however. Ramsay's name will stay on it, and he will, ahem, "retain creative control." Furthermore, the hotel also says that he'll be involved in "menu development, culinary selection and service." Given the questionable extent that Ramsay was involved with the restaurant in the first place, we can't imagine he'll be doing a lot of menu development, now that he's literally sold the restaurant.
But don't feel too bad for Gordo; a new report says that even with his crumbling empire, he still paid himself a cool £7.5million.

Copyright EATRL