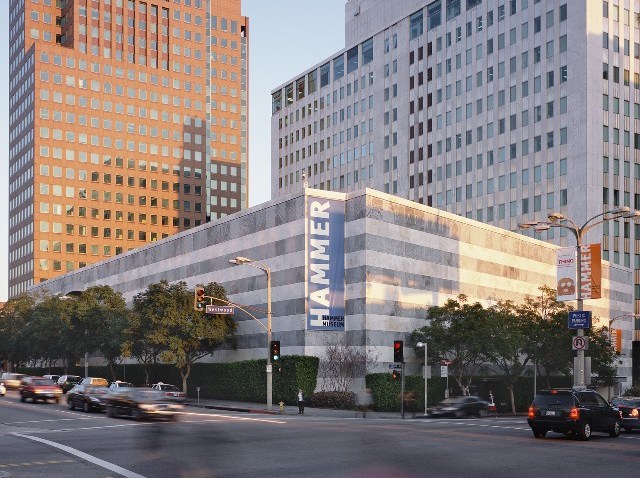 In movies, people caught in a shower often dash into the nearest museum, hand-in-hand, laughing and still handsomely put-together, despite the sudden rain (thank you, make-up artists).
We don't want you to dash through showers to the museum. We want you to park beneath it, for three dollars, and then we want you to ride the elevator up, and enjoy the Mark Manders Parallel Occurrences exhibit, or the Eva Hesse, and all for free.
We're talking about the Hammer, of course, and while the Westwood museum is free each and every Thursday, it has offered free admission since the day after Thanksgiving, in celebration of the Hammer's 20th birthday.
Those 20 days of free getting-in are wrapping up on Saturday, Dec. 18. Which means you and a close friend can run into the museum, laughing, coat swinging, a la nearly every romcom ever made.
Or, you can just spend the three bucks and park underneath the Hammer. Oh, don't get us wrong. Laugh hand-in-hand on the elevator, if you like. Just stay dry.
Copyright FREEL - NBC Local Media