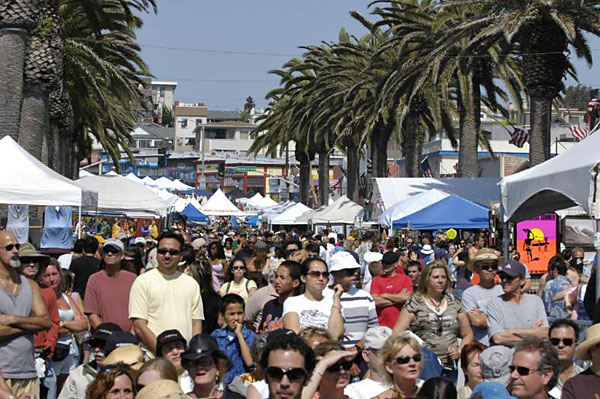 What would we do without Fiesta Hermosa? After all, it bookends the traditional summer season in a way that is helpful to us locals.
You likely know that the mega Hermosa Beach bash happens both on Memorial Day Weekend and Labor Day Weekend, and has done so for nearly four decades. We find this to be a helpful calendar reminder, because we've long been of the opinion that LA's actual summertime runs from Fourth of July through Halloween (if you want to talk warm weather). It's an opinion many share, we know.
But Fiesta Hermosa, which is on from Saturday, Sept. 3 through Monday, Sept. 5, is just the summer bookender we need. And we don't mean to minimize it in any way by calling it a bookender. It's huge. It's very well-attended. People return year after year. And the food vendors and the bands and the makers of pretty crafts are out in full, festive force.
If you are thinking of hitting the fest, get the info on park & ride and shuttles. Don't be doing the circling thing when you can be doing the eating-an-ice-cream-and-lounging-on-the-sand thing. The second thing is always preferable.
We'll also add that it is called "the largest arts & crafts fair in Southern California." Which means you should arrive with some cash and an eye on holiday gifts. We're now into fall, or so says Fiesta Hermosa. Best get a jump on December.
Copyright FREEL - NBC Local Media