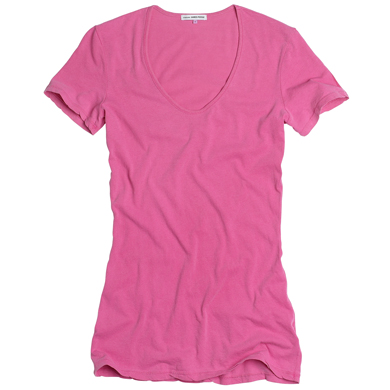 JAMES PERSE DEVOTION: It all started with those super-soft, not too short, must-wear-daily tees. You didn't want to spend fifty bucks each on them at first, but you bought one anyway and lived in it and then decided that cost was no issue. It then moved on to the comfy pants, the stylish sweaters, the loungewear, the hats. James Perse crept into your life, and now his name is synonymous with "cute and comfy." And so the story goes.
Lucky for you, and me, and other comfort-seekers, there's a James Perse sample sale this weekend, at which the beloved staples of our collective wardrobes are going to be heavily marked down. Get thee to Santa Monica between now and Sunday.
THE SALE: Friday, January 8 from 10am to 8pm; Saturday and Sunday, Januray 9 and 10, from 10am to 5pm. 2105 Colorado Avenue, Santa Monica. jamesperse.com.