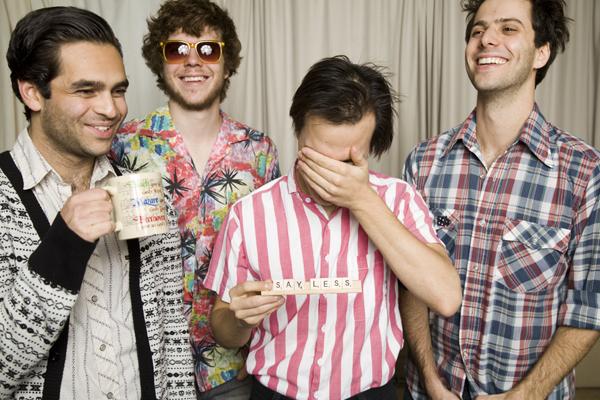 When one hears of a local band night, one might assume that this will be happening at a dark, tucked-away club that is so insidery that even the regulars who know about it claim to not know about unless they're sure the person they are talking with already knows about it, too.
That's some sort of kooky paradigm for science to study, when science finishes studying everything else.
But we never think "local" and then immediately think "large, open-air park that is often frequented by small tots." So we're liking the juxtaposition of the Local Scene Night at the Los Angeles Zoo. It's happening on Friday, Aug. 6, and it is part of the Music in the LA Zoo summer series.
This is the last of the 2010 series, we'll note.
So who is rocking amidst the snarls and coos (animal-based snarls and coos, of course)? The Happy Hollows, Voxhaul Broadcast (they just played the Hammer, so kudos to their adventureness in venue-choosing), and Slang Chickens. And several other groups.
This would be a get-tickets-soon kind of thing; a general is $16.50. And you don't even have to pretend you don't know about that hip little joint called the LA Zoo, because we all know about it, which makes it sort of meta-hip in an ironic way. We may not have meant "ironic" in that way, but that is one word that gets misused a lot, which in itself is sort of ironic.
Copyright FREEL - NBC Local Media