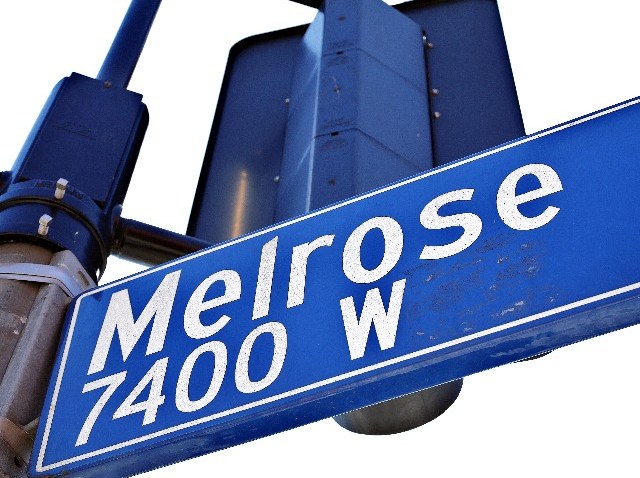 Frowny people who constantly fret over their favorite areas "selling out" need to glower less and chill down. There's a fine line between being really popular and fading away, and the best places live along that line with aplomb.
Oh, hi, Melrose Avenue, we are definitely and not-so-subtly talking about you. Even as you grew in world-fame-o-sity, you still just kept selling funky belts and temporary tattoos and used comics and not caring a whit. ("Not caring a whit" is a compliment here.)
And when you throw a holiday party, like you're doing on Saturday, Dec. 4, that relaxed spirit shines through. The name of the Fairfax-to-La-Brea event says a lot -- "Less Mall/More Melrose" -- and the discounts and doings will be plenty excellent. Like: The Groundlings are offering 25% off their holiday show at 10 p.m. And the Village Idiot has a fancy cocktail on called The Melrose In-Cider. And l.a.Eyeworks will be camping it up, with rustic-cool items, at its Melrosean outpost.
Plus other shops doing other stuff. And when we say "other shops doing other stuff," we feel like that phrasing captures a certain joie de Melrose. A certain easy casualness. The line between popular and whatever. We like that line.
Copyright FREEL - NBC Local Media