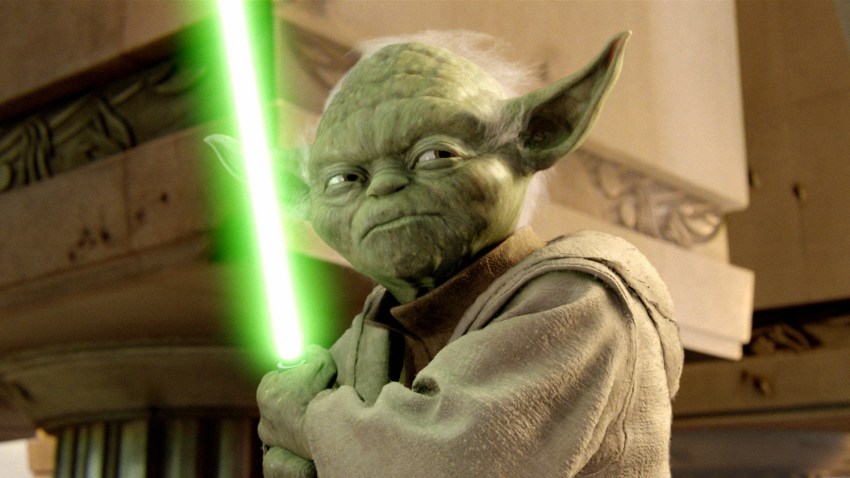 What's so special about May 4, anyway? Was that the original date of the release of "Star Wars"? (Nope, that was May 25, 1977, but then we know you totally know that.)
But it does have a Skywalkerian connection. It's May the Fourth Be with You Day, a cheeky holiday name that's solely based on playing off the words "May" and "fourth" and how much the word "fourth" sounds like the word "force"... well, you get the idea. May the fourth be with you. It's wonderfully silly, it's harmless, and we always welcome both of those things in a world that is too often neither.
So it is "Star Wars" day, and how you choose to celebrate it -- by saying "May the fourth be with you" to everyone in your office in a Yoda-esque voice or Chewbacca-ish moan, watching your favorite film again, dressing your pup up like an Ewok -- be sure to mark the day in a big, like Death Star-big, way.
One idea? If you're a scifi or genre fan in general, we bet you're sweet on comic books. And if you're sweet on comic books, you'll want to get down to your local mom-and-pop shop for your free comic book on Free Comic Book Day. That's on Saturday, May 5.
Will it be a "Star Wars" comic you get? It could be anything, really. But Yoda would probably advise you to keep an open mind and learn and be enriched from every single thing you encounter.
Follow NBCLA for the latest LA news, events and entertainment: iPhone/iPad App | Facebook; | Twitter; | Google+; | Instagram; | RSS; | Text Alerts | Email Alerts
Copyright FREEL - NBC Local Media