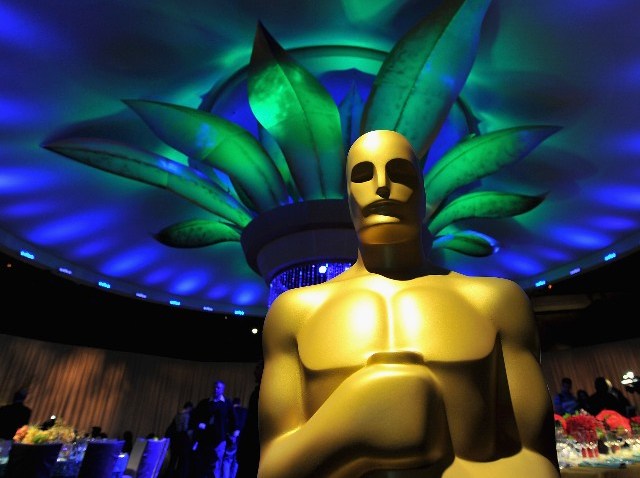 In most places around the world, people kick into Oscar gear -- when? Around 2 p.m. on Oscar Sunday, when they get the avocado dip out of the fridge? We're guessing here. We know there are serious cineastes everywhere, who get planning earlier, but we're trying to land on a general time.
Kicking into Oscar gear in Los Angeles, of course, starts much earlier. Well, it doesn't ever really stop, at least for the people who work on the Academy Awards; we understand it is pretty much a year-round gig. But for the LA-based public, award-nice to-dos, that we can all attend, for a reasonable admission price, generally start up about two weeks ahead of the big show.
Nice. We already highlighted the one night we never want to miss, which is the Shorts! program on Tuesday, Feb. 22. Kenneth Branagh is hosting, and tickets are gone, so the line is stand-by only. Actually, most of the Academy things tend to be stand-by only come Oscar Week, but that is expected.
So. Queue up and make film-loving friends.
Other Oscar Week likes include the Docs! night on Wednesday, Feb. 23 and the Animated Feature Symposium on Thursday, Feb. 24. Good stuff.
And the best part? You don't need to spend five hours getting ready, nor does your outfit require a sequin-heavy train. Now, if you *want* to wear a sequin-laden train to the Academy on these nights, we have three words for you: Go. For. It. It's Oscar Week. Why not?
Copyright FREEL - NBC Local Media