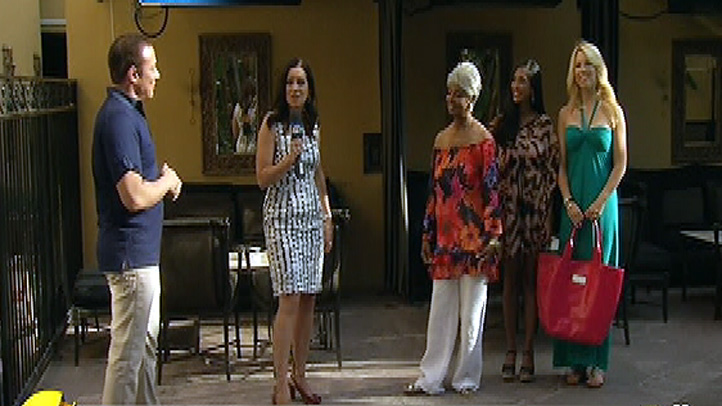 Dimitri James has advice for all ages when it comes to looking great at the pool.

20s

1. Find a good, matte bronzer with no sparkles. It can double as blush and eyeshadow and makes you glow without an overmade look.

2. Invest in a waterproof eyeliner (smudge sticks) that will stay put even in the pool.

3. Get some wedge heels. High heels are fashionable at the pool this season for the younger set, but wedges give you the height and the look without the ouch factor.

30s and 40s

1. Mineral foundations are natural looking with the coverage you'll want. Find one that has an SPF and also cotton. Yes, cotton! It will absorb the shine without making your skin feel dry.

2. If you have long hair and want to put it in a ponytail, blow it out and curl it with a big iron first. That way, you have the option of taking it down and shaking it into a style.

3. A great, multipurpose tunic can be a dress and also a coverup.

40s and Up

1. Bright, primary colors take 10 years off you. Crayon colors like yellow, blue and red remind us of childhood and have a playful look.

2. Use a silicone-based foundation that's water, sweat, and hot-flash-resistant. Plasma by Skinn is coverage without cakey-ness.

3. A wide-leg pant with a wedge heel adds length to your leg and immediately slims your hips.

For All Ages

Wear sunglasses, you'll squint less and avoid crow's feet tan-lines.

Wear sunscreen, always! Preferably mineral based, not chemical sun protection.

Discover lip stains. The new ones aren't lip torture (remember the all-day lipstick that felt more like nail polish?) and they last, last, last.