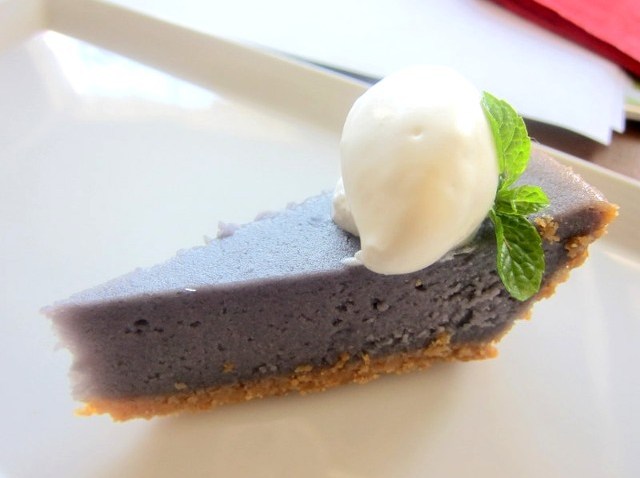 When the pecan, the pumpkin, the apple, and the sweet potato pies are all lined up on the kitchen counter, which one does your fork hover above first?
There are committed devotees of each, but sweet-potato-ists take a certain pride in the fact that their choice isn't the most desserty of the bunch. In fact, some sweet potato pies still have a hint of dinner to them, a lack of sugaryness, that lends instant sophistication.
Now add purple to the mix. Well, purple sweet potatoes, that is, and watch more forks hover over that final pie. Cham Korean Bistro in Pasadena is offering a purple sweet potato pie for Thanksgiving 2010, which will make things easier for those people who have been tasked with arrving at a celebration with an interesting dessert. Oh, and bonus: the pie's got a graham cracker crust, three of the best words to read this time of year.
Orders should be placed by Thursday, Nov. 18, note. The purple-y pie is $24 and will feed eight happy sweet-potato-y dessert eaters.
Copyright FREEL - NBC Local Media