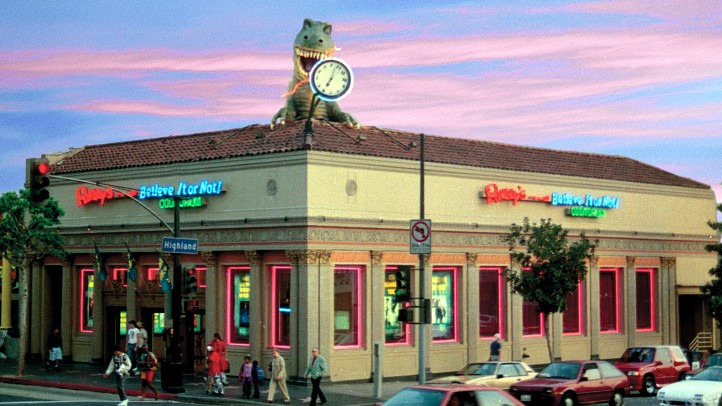 Our community supports the Los Angeles Regional Food Bank in a multitude of ways, from general donations to fundraisers to bake sales and beyond.
But sometimes a drive can take a bit of on offbeat turn, as the Gimme Five Food Drive will be doing from Sunday, Nov. 4 through Thursday, Nov. 8. Ripley's Hollywood Odditorium -- we call it Ripley's Believe It or Not, which you likely do, too, and that's a-okay -- is joining other Odditoriums across the country in this five-day event to lend a hand to local groups and food banks.
The upshot: Show with five canned goods and get a five-dollar admission to Ripley's from Nov. 4-8. This is a per-person deal, so if you're planning on going with a group, make sure each person has their five-can donation. (An adult entry to the Hollywood Odditorium is a smidge under seventeen bucks, for comparison sakes.)
A list of all the food banks the Ripley's drive is helping can be found here. Requested donations include soup, juice, tuna, peanut butter and pasta.
Our Ripley's, located at the corner of Hollywood and Highland, has some long daily hours: 10 a.m. to midnight. (If only every attraction was open fourteen hours a day.) And we said "at the corner of Hollywood and Highland," as if we even needed to tell you that. Everyone knows our giant clock-chomping dino, even people who don't live in the area. But our question is this: How did the dinosaur chomping the clock make the numbers go all backwards? Another delightful mystery of the Odditorium.
Follow NBCLA for the latest LA news, events and entertainment: iPhone/iPad App | Facebook; | Twitter; | Google+; | Instagram; | RSS; | Text Alerts | Email Alerts
Copyright FREEL - NBC Local Media