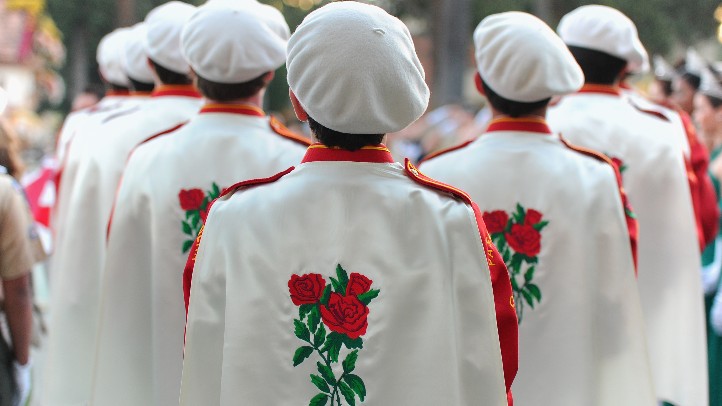 Well, now, this is just going to get stuck in our craw.
There's always a bit of mystery surrounding the Tournament of Roses Grand Marshal announcement. One gets the sense that the person selected is just waiting behind some velvet curtain, standing there, fixing their hair and smiling. Then, when the trumpets sound on the appointed date, the curtains will pull back and all will be revealed.
That date for the 2012 announcement is Tuesday, Nov. 1. But the Tournament people dropped a hint about the person's identity just to keep Rose Parade buffs on their toes.
You can read it here. The word "imagine" is set apart in quotes. Have any guesses? Ron Howard has been suggested a few times.
Regardless of the choice -- and it is sure to be someone big, as it always is -- we hope the Grand Marshal knows that the Rose Parade is on Monday, Jan. 2 in 2012. It's the never-on-a-Sunday rule the Tournament charmingly adheres to (but, if you're the Grand Marshal, aren't you given a booklet you have to memorize? Top ten Tournament of Roses facts? We certainly hope so.)
Of course, in the end, the star of the Pasadena spectacular may well be Betty White. Did you join the Facebook group backing her for 2012 Grand Marshal? We do love a Facebook-based Rose Parade group so.
Copyright FREEL - NBC Local Media