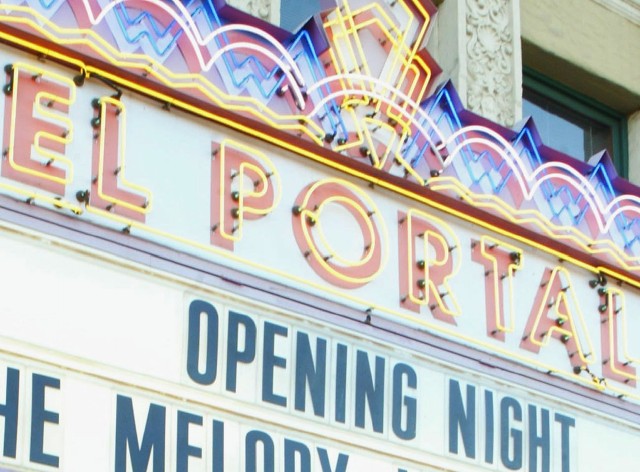 You: Planning to be near the El Portal in North Hollywood this weekend. Us: Offering up some add-ons to make your trip more worthwhile. This Week, NBCLA's So You're Near... journey takes us to...
The El Portal: The historic theater and a treasure of the Valley regularly hosts plays, parties, and movie premieres; we in fact spied both comedienne Joanne Worley and fashion critic Mr. Blackwell there on the very same night, so you know that place has some magic to it. Starting September 30th, and running through October 4th, El Portal will be home to the Valley Film Festival.
The Valley Film Festival: Like it says on its site, the VFF hails cinema-makers and movie-creating in the 818. Props.
Hear NoHo: While the film fest is happening over five days, a solid night to head up (or down; we're not going to make geographical assumptions) to Lankershim is Thursday, October 1st, when the monthly music/art celebration Hear NoHo plugs in the amps.
TV People Art Show: And if you're a fan of the television series "Brothers & Sisters" make sure to stop by Gallery 800 at 5108 Lankershim. The space is hosting an exhibition of work made by artists who work on the show. Now that is local, and we love it.
Copyright FREEL - NBC Local Media