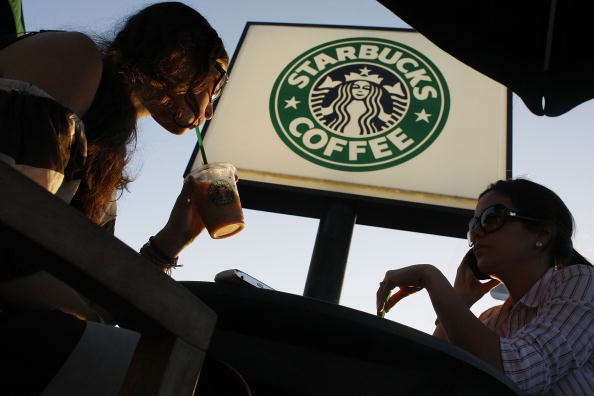 Pop-ups definitely aren't one size fits all.
While most pop-ups appear for a couple of weeks, often around the holiday, and generally observe normal business hours (or go later, if they're in a nightlife-y district), few open extremely early, or stay for just a day.
Meaning that the Starbucks holiday pop-up that's headed for the Grove on Tuesday, Nov. 16 will be breaking convention, if just a tad. It is only around for Tuesday, and, as any coffee place should, it'll start to percolate early -- 7 a.m., in fact.
Coffee fans can try samples of Christmas blend, get buy-one, get-one coupons for Starbucks ice cream, look at Starbucksy goods for purchase, and enjoying other pop-up-pery of a one-day-only nature.
Of course, there's a Starbucks at Farmers Market, and one at the Barnes & Noble at the Grove. We just want to know if the two established stores will be taking the pop-up out later that night, to celebrate. If you see three Starbucks cavorting in the West Hollywood/Mid-Wilshire area, that's what's likely happening.
Copyright FREEL - NBC Local Media