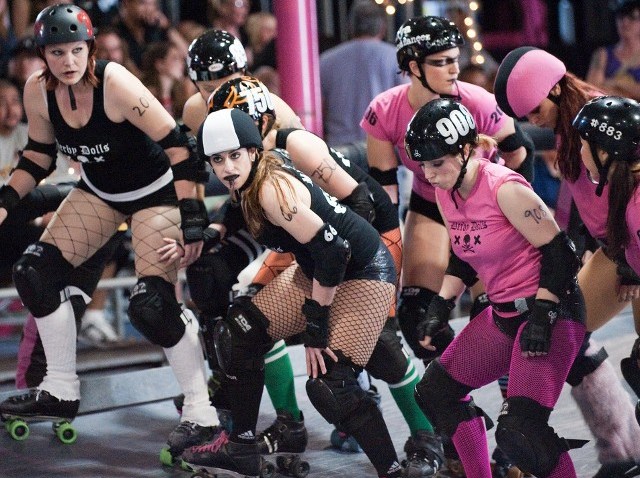 Bandages? The occasional shiny dab of ointment? A sling here and there?
These are not uncommon sights at the Doll Factory, thanks to the fact that the Derby Dolls are famed for some rough-and-tumble, no-holds-barred skating. If you've ever seen a clutch of blockers attempting to thwart a jammer's best get-through efforts, you know the occasional elbow or knee can make hard contact.
Which is one reason the Derby Dolls care about keeping the body on the up-and-up. The other reason? They're nice. Super nice. So nice they're once again hosting their annual free health fair on Saturday, Aug. 27.
Several health-minded groups'll be making for the Doll Factory to perform screenings and talk Medi-Cal enrollment. Mammograms will also be given, for free, but you'll want to find out details on eligibility and schedule in advance.
Some of the groups set to show include AIDS Project LA, the USC Blood Donor Center, a mobile that tests for asthma, and the Hollywood Sunset Free Clinic. The hours are 10 a.m. to 2 p.m. Oh, and free bagels are part of the day.
Thanks, Derby Dolls!
Copyright FREEL - NBC Local Media