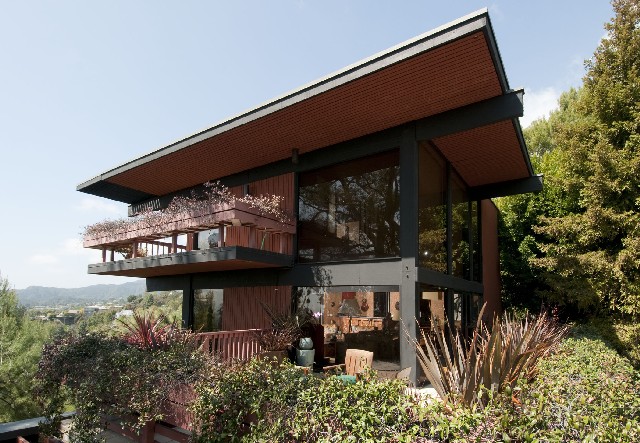 When we learned about the LA Conservancy's recent all-'60s night at the Proud Bird, we also learned of an upcoming 1960s home tour the group's got going on Sunday, April 18. Home Sixties Home, the tour's called.
Filed away. Done. We'll make mention some time in the middle of the month, when it is closer.
But the Conservancy just posted that only a few tickets are available, and so we are inclined to mention now. The pictures of the homes to be featured on the Brentwood-based tour are astonishing -- the Franks House reminds us a bit of the mid-century mansion seen at the end of "North by Northwest" -- and have us reveling in some serious home daydreaming.
You remember James Mason's cozy little rock abode in the movie, with a living room large enough to house all of Cary Grant's charms. Best movie house ever?
General tickets to Home Sixties Home are $60 each.
We realize there aren't enough weekends in April for all the home tours that typically pop up during the month. But pure '60s tours are a rare thing, and if this is your thing, click click click.
Copyright FREEL - NBC Local Media