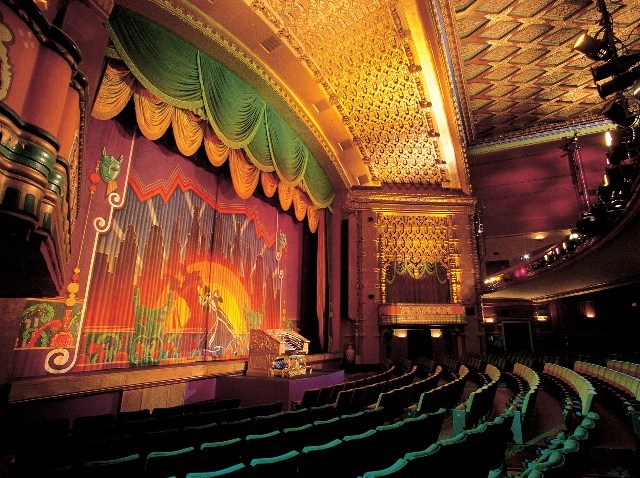 Every visit to the El Capitan Theatre on Hollywood Boulevard is rife with 1926ness, given the fact that it is in really fine shape and still bears all the curlicues and scrolls one expects from a movie palace of yore.
But put a couple of vintage Mickey Mouse cartoons on the big screen, and set them to live organ and piano music, and the 1926ness isn't merely rife, but it is practically chowing down on a bucket of popcorn in the seat next to you. And on Saturday, Jan. 15, at 10 a.m., a pair of vintage Mickey classics will indeed play at the El Cap. Those would be "Plane Crazy" and "Galloping Gaucho," and bet Minnie'll put in a cameo or two, too.
The event has the brassy handle of Disney Pipes & Pops.
Organist Rob Richards is on the mighty Wurlitzer providing the "pipes & pops" part. The American Theatre Organ Society named him "Organist of the Year" in 2005, so we're betting he'll ably punctuate all of Mickey's pratfalls and stunts. We like Mickey's "elbows up, song in his heart" walk from this era best. It's downright jaunty, is what.
Copyright FREEL - NBC Local Media