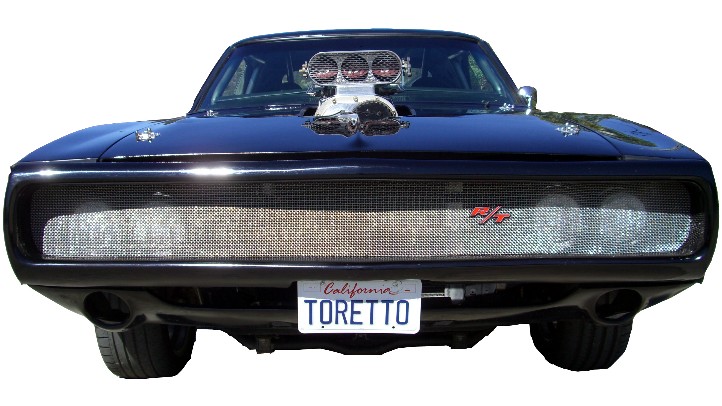 People who've lived around Hollywood for a good long while -- let's call " a good long while" a couple of decades for the sake of argument -- often share a common experience.
Which is? Walking into a room, say at an acquaintance's party, and finding an interesting movie prop on display. Sometimes the party's host worked on the film, sometimes they bid on a dream item and won it, and sometimes they bought it. But the fact is that our city is rife with film-fun arcana, much of which is highly sought by collectors and fans alike.
Premiere Props, which bills itself as "The World's Largest Entertainment Memorabilia Store," knows this to be true. And when it sets up a weekend-long Hollywood Auction Extravaganza -- as the company is doing on Saturday, March 24 and Sunday, March 25 -- there is no messing around.
Dress from "Evita"
In short? Fans should expect over 1000 lots. Items like the gleamy 1969 Dodge Charger from "Fast & Furious 4" will be under the gavel (okay, not literally, and phew to that). Cars don't come much sweeter and that can't opinion really can't be challenged, we're sorry to say. There's also a fine costume worn by Madonna in "Evita" and signed photos and books galore.
In short? It's a Hollywoodian's dream weekend, especially if you love to be that person who wants to show off a particular prop. And if that prop will be parked in your driveway, under a protective cover? Lucky, lucky you.
Follow NBCLA for the latest LA news, events and entertainment: Twitter: @NBCLA // Facebook: NBCLA
Copyright FREEL - NBC Local Media