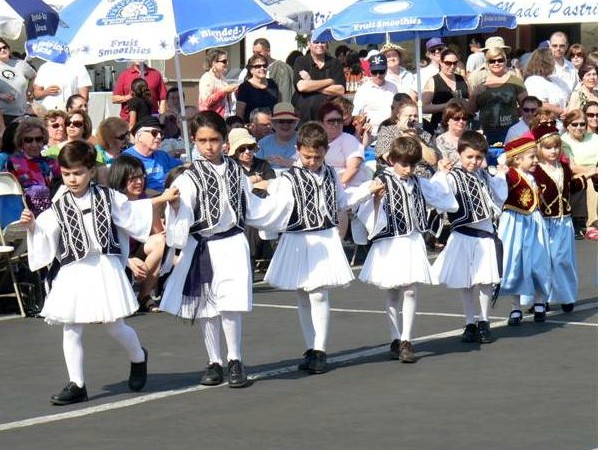 OC GREEK FEST: If souvlakia is your favorite, be happy. If spanakopita is your favorite, rejoice. If you're a fan of all the traditional Greek dishes, as well as folk dancing, jewelry shopping, and a community weekend get-together, Anaheim is your destination. Friday, May 21 through Sunday, May 23
SILVER LAKE JUBILEE: Bands, tons of bands, performers, Fallen Fruit, the Derby Dolls, galleries, a fashion show, Moving Arts Theater Company, and two-days of merriment on Myra Ave. Do not forget your water cup. Saturday, May 22 and Sunday, May 23
AIDS WALK ORANGE COUNTY: Thousands will gather at the Great Park in Irvine on Saturday, May 22 with this purpose in mind: raise funds for those living with HIV and AIDS, and help assist prevention education, too. The org reports some 5,000 people walked last year; learn how to join or give.
DANCE DOWNTOWN: When we were talking about the signs of summer around Los Angeles -- yes, upfronts, you got a mention -- we did not mention the opening of this free and ever-popular Music Center Plaza series. Lessons and shaking-it are part of the deal. Starts on Friday, May 21 with Merengue and Cumbia.
"GLEE" LIVE: Perhaps you've heard of "Glee"? It's a rare day when a television show -- even a hit television show -- gets its own stage show. Wait, did we say "day"? We meant "days," plural, since "Glee" will be at the Gibson Amphitheatre from Thursday, May 20 to Saturday, May 22.
Copyright FREEL - NBC Local Media