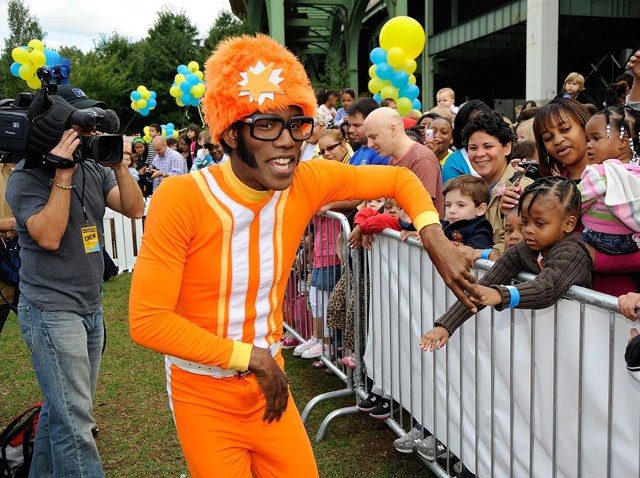 Magazines will do special supplements on popular adult serials or sitcoms, but too often a kid's show just exists, unexamined, floating through space, and fans never learn how it came to be or where the show's producers find their inspiration.
Maybe it is because kids don't have subscriptions to the magazines that put out the special supplements on grown-up series. Maybe it is because kids are just satisfied with being with their favorite show in the moment (there's a lesson there).
But adult fans of kids shows want more. And "Yo Gabba Gabba!" people, you're about to get more, a lot more, at the Cinefamily on Tuesday, May 11.
The creators of the mega-super, uber-swirly, pop-cool show will be there. Clips will be shown. The path of "Gabba" will be discussed. It's like a special magazine supplement, in person, with other decades-past-pre-school fans.
Cinefamily says this thing is selling out. Don't wait to buy at the door, Gabbaists.
Copyright FREEL - NBC Local Media