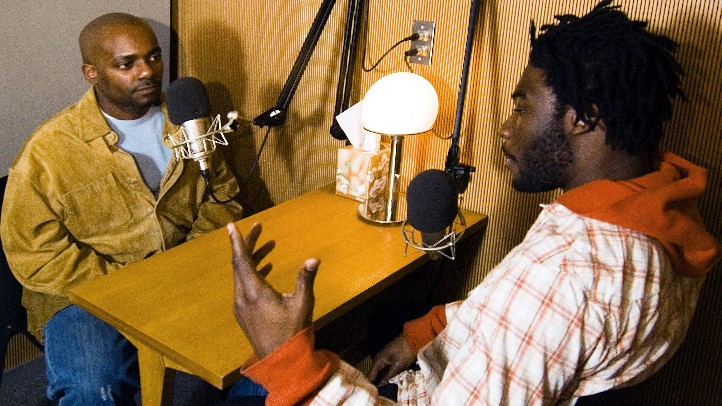 It's always a bit remarkable when you're with an old friend and you happen to mention a story they've never heard before. "You never told me that!" is one common reaction. After all, you get to know your loved ones' tales so well you can practically tell the tale yourself.
Which is one reason Storycorps is special. The oral history project has now spanned many years -- it'll mark its decade anniversary in 2013 -- and has collected over 35,000 interviews. And those interviews? People telling their stories. All sorts of stories. Yarns from childhood and memories of a romance long past and something that happened last month.
Storycorps interview slots always get booked up lickety-split, regardless of the city the project calls upon. Which is why you'll want to be on your toes on Friday, Oct. 28 when reservations open up for the project's upcoming visit. The Storycorps people put this in bold: We expect a high volume of calls and online reservations.
Participants will receive a gratis CD, plus the knowledge that their tale will be preserved at the American Folklife Center forever and for always.
Other to-knows: The project's famous Airstream will set up camp at the Los Angeles County Museum of Art for its six-week run (dates: Nov. 11 through Dec. 18). KCRW is once again a partner. And some 200 or so recordings will be made.
Will yours be one? And what will you say? And will it be a story your loved ones have heard countless times before or have you been saving a big, rollicking tale for something like Storycorps?
Here's a delightful animated short based on a Storycorps recording.
Copyright FREEL - NBC Local Media