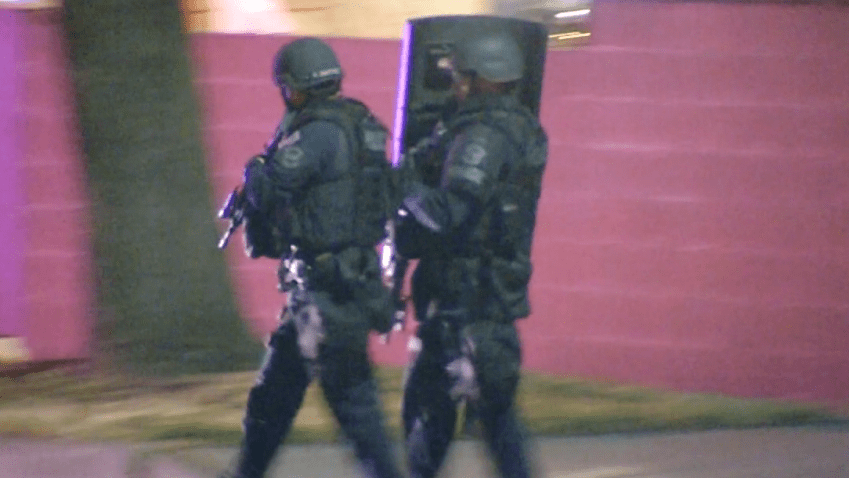 An hours-long standoff between a man armed with a rifle and Ontario police came to an end early Monday morning, Ontario police confirmed.
The confrontation in the 900 block of Vesta Street started with a 911 hang-up, police said. Dispatchers on the line heard a disturbance in the background of the phone call between a man and a woman.
When officers arrived, a man came to the front door with a weapon. Gunfire broke out in the confrontation, and the man fled to a neighbor's house.
A large perimeter was set up at Vesta Street and Boulder Avenue.
After a standoff with SWAT, the subject was taken into custody.
No one was injured when shots were fired, police said.
Refresh this story for updates.