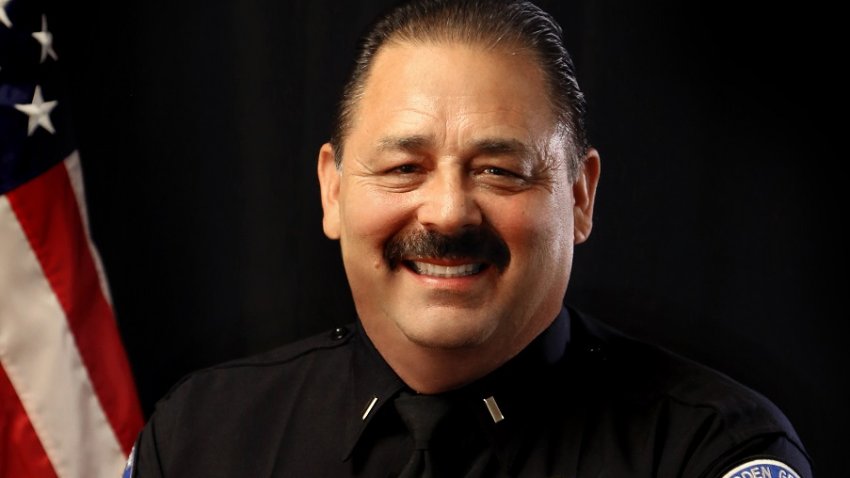 The Garden Grove Police Department announced that one of its lieutenants died Sunday from COVID-19 complications at an area hospital.
Lt. John Reynolds, 59, had been battling the virus since the end of November, according to Lt. Carl Whitney.
"John was profoundly cared for, respected, admired and just so deeply loved by the entire community of Garden Grove. His genuine love of people, especially young people -- warm personality, enthusiasm, integrity, humility, never-ending support of the community and truest commitment to law enforcement made him a hero to me and everyone who was privileged to know him,'' said Garden Grove Mayor Steve Jones. ``On behalf of the Garden Grove City Council, our deepest thoughts and condolences to his beautiful family."
Garden Grove City Manager Scott Stiles lauded Lt. Reynolds for his distinguished 26 years of service with the Garden Grove Police Department and his selfless dedication to the community.
"Lieutenant Reynolds was a true professional in every sense of the word. He was all about serving our city and community, and his contributions to Garden Grove will live on for years to come,'' Stiles said. ``Despite an already long and distinguished career with the GGPD, retirement wasn't in his vocabulary, he wore his badge with enormous pride every day.
"He carried that same pride for our community, never turning away an opportunity to volunteer or mentor a young person. He will be very deeply missed but always remembered fondly,'' Stiles added.
Garden Grove Police Chief Tom DaRe, a long-time colleague and close friend of Reynolds said, "The loss of Lieutenant John Reynolds will have a significant impact not only in the Garden Grove Police Department but in the entire community as well. He loved and cherished his family, but always had enough love in his heart to share with the community. He was a consummate professional, a man of integrity and a very dear friend who will be missed by all.''
Reynolds was with the department for more than 25 years. Prior to joining the force, he was a probation officer with the Orange County Probation Department for nine years, Whitney said.
He was promoted to lieutenant in 2018 and assigned as a watch commander. He was named "Man of The Year'' by the Garden Grove Chamber of Commerce in 2019.
Reynolds is survived by his wife, Jena, two adult daughters and 18-month-old son, Whitney said.
Copyright CNS - City News Service