This map displays fire information collected by CAL FIRE, the state firefighting agency. Click on each location for more information, including containment figures and the size of the fire.
Cal Fire reported 7,117 fires that burned 505,956 acres last year when brush that sprouted following winter rainstorms turned into fuel for fires during a hot, dry summer. In 2016, Cal Fire reported 4,785 fires that scorched 244,319 acres.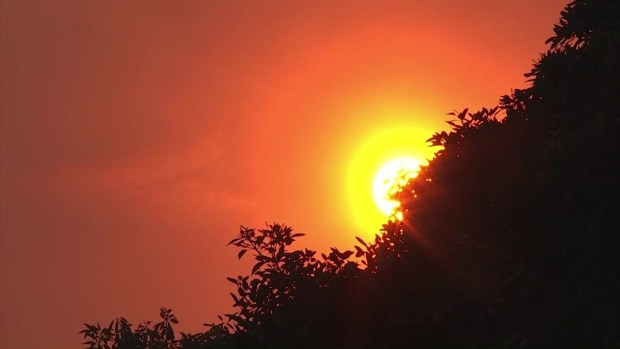 2017 California Wildfires in Photos
The rainy winter of 2016-2017 left hillsides covered in grass and other vegetation. That grass dried out this summer and turned into tinder, providing fuel for rapidly spreading fires often pushed by strong winds.
The devastating result was an October firestorm that destroyed 5,700 homes and other businesses in Northern California and killed 42 people. In December, the largest wildfire on record in California, the Thomas fire, killed two people and destroyed homes in Ventura and Santa Barbara counties. It also stripped hillsides of vegetation, leading to a mudflow that killed at least 21 people in the coastal community of Montecito in January.
An increase in the number of dead and dying trees also can exacerbate the wildfire threat, CAL FIRE officials said. An estimated 102 million trees have died in California due to the state's five-year dry spell and bark beetle infestation.
The agency has been urging residents to take prevention steps, such as maintaining 100 feet of defensible space around homes and other structures. Defensible space provides a natural buffer between buildings and grass, trees, bushes, shrubs and other vegetation that can burn.