A plan to build two new water-carrying tunnels in California could cause water bills to rise for Southern California residents.
The new tunnels would be built under the Sacramento-San Joaquin Bay Delta and are intended to reduce ecological harm and increase reliability, NBC4 media partner KPCC reports.
The Metropolitan Water District, the biggest water agency in Southern California, has offered to save the project, which is suffering due to a lack of funding.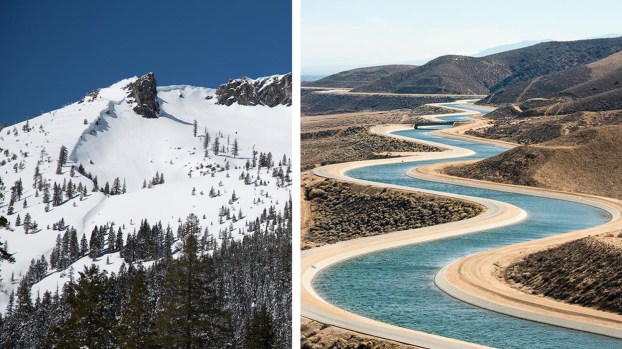 How Water Gets From the Mountains to the Rest of California
The cost increase depends on how much money the MWD will invest in the project and on whether or not other water agencies will reimburse the cost and pay to receive bigger water supplies.
Should the MWD invest nearly $11 billion into the tunnels and be reimbursed by other water agencies- the best-case scenario - officials estimate a $2.40 average, per-household monthly increase for consumers.
However, should the MWD invest the $11 billion without reimbursement, water bills could rise by an average of $4.80 a month.
Mayor Eric Garcetti has signaled his opposition to the plan, preferring instead to spend money increasing sources of local water through groundwater remediation, conservation and by capturing stormwater.