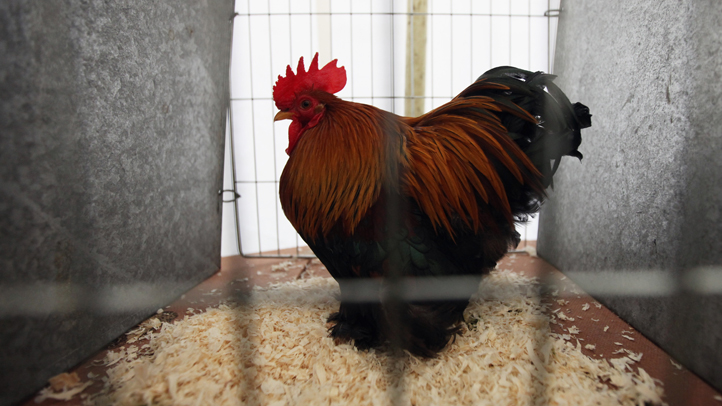 An investigation into illegal cockfighting was underway Saturday after deputies seized more than two dozen roosters, guns and drugs from a Lancaster home, officials said.
Los Angeles County Sheriff's deputies on Thursday found in a Lancaster home 27 birds that had been bred and trained to fight, Los Angeles County sheriff's Lt. John Voza told City News Service.
"The birds appeared to be in good shape, but had been prepped for fighting, by cutting their wattles and combs," Voza said.
Local
Local news from across Southern California
Wattles and combs are flap-like tissues attached to the chickens' heads and throats.
Four handguns, two rifles and one pound of marijuana were also found at the home, he said.
Deputies arrested Luis A. Juarez, 31, and Richard Aguirre, 23, who both had misdemeanor warrants that were not related to the cockfighting, Voza said.
Ten children were interviewed by the Department of Children and Family Services after personnel were called in, but the department did not take any children into protective custody, he said.
Juarez was jailed on a no-bail hold and Aguirre was being held in lieu of $31,000 bail, Voza said.
More Southern California Stories: